Comparing A Home Projector And A Portable Projector
— XGIMI Elfin vs. XGIMI Halo+
By XGIMI Tech - 2022-04
Introduction
A 1080p home projector is a fantastic asset in any home as it dramatically enhances your movie experience. Even though it is slightly different from a portable projector, a home projector readily offers a cinematic experience. It delivers top quality when projector setup is concerned as it produces high-quality movie displays. Home projectors have outstanding features that will transform your indoor family movie night.
Portable projectors are excellent products that are handy and easy to move around. Since they are pretty portable, outdoor activities are transformed with their use because of their built-in batteries. Portable projectors also allow people to view television shows and movies in offices, school buildings, and on camping trips.
An indoor movie night with family and friends is complete with a home projector displaying high-quality videos accompanied by rich and room-filling sound. The family can also enjoy a wonderful outdoor experience and have perfect camping moments with portable projectors as they provide a premium viewing experience.
XGIMI's Elfin is a 1080p home projector with unique features that guarantee a fantastic movie and gaming experience at home. The XGIMI's Halo+, on the other hand, is a 1080p outdoor projector designed to add spice and color to every outdoor movie moment, whether in the backyard or during camping trips.
What Are The Differences Between Home And Portable Projectors?
Although they have similar functions and uses, home projectors have certain features that distinguish them from portable projectors. Some of these features include:
Weight
Home projectors are designed to fit into the home quickly, so they take up little space and can be fixed in one place. Portable projectors also weigh relatively less than regular home projectors, even with their built-in batteries. They can also be used indoors, and due to their small size, they can be moved around or fixed in a place if needed.
Resolution
Most home projectors often come with 1080p resolution, which means clear and crisp image quality. Some home projectors also offer 4K resolution for videos which is a superb option. Portable projectors also support 1080p resolution and 4K content.
Brightness
Most home projectors are perfect for viewing at any time of the day as they come with brightness levels to make such possible. These projectors are also best used indoors for their brightness levels. Portable projectors have brightness levels that enhance the effects of the projected image on the viewers both during the day and at night, making them great for outdoor use in places like the backyard and terraces.
Large Display
Home projectors retain the ability to display pictures and videos on a large screen with 200 inches widescreen ideal for indoor viewing. Portable projectors can display as large as 150 inches making them ideal for camping and outdoor use.
Built-in Battery
Home projectors often have several advantages, including excellent image quality, large display size, high-quality display resolution, high brightness levels, and sleek design for a beautiful cinematic experience. A significant disadvantage of these projectors is that they are often limited to indoor use as they require a power source for their operation.
Portable projectors, however, often come in handy and are relatively compact compared to home projectors. Some advantages of these projectors include clear display quality, easy mobility, lightweight and compact design, and built-in battery, thus making them ideal for outdoor or backyard use. One disadvantage of portable projectors is that they do not often last long as their batteries have limited operation time. However, with an external power source, they can last just as long as a home projector.
Product Comparison — Elfin Vs. Halo+
XGIMI Elfin ( FHD 1080p Home Projector)
Elfin is a fantastic home projector that stands out and provides a memorable movie and gaming experience for family and friends thanks to its fantastic features:
●Design: Elfin comes in a thin, lightweight design that fits small areas quickly. It weighs about 1.98 pounds with a size of 1.97 inches allowing it to be easily moved around within the home, especially in the case of home rearrangement.
●1080p FHD resolution/800 ANSI lumens: Supports 1080p resolution, producing a clear image and video quality for a premium cinematic experience. Its 800 ANSI lumens brightness offers viewers top video quality and an incredible visual experience in different light conditions.
●Large screen: Viewers get to enjoy the thrills of every movie with its 200-inch screen that can be viewed from various room angles.
●Harman Kardon speakers: Produces rich and quality sound with these speakers, thus removing the need for an external sound system.
●Intelligent Screen Adaption (ISA): Its ISA technology features obstacle avoidance, intelligent screen alignment, auto keystone correction, and autofocus, which offer easy handling and use for a beautiful indoor movie and gaming experience.
● X-VUE 2.0 Image Engine: This allows viewers to easily immerse themselves in movies and videos as it enhances color and clarity for a rich viewing experience.
●HDR10/MEMC: This feature provides the perfect contrast ratio for images and videos displayed, adding real-life depth and detail to the visuals produced. MEMC helps to reduce image blur, ultimately maintaining video and movie speed for fast-paced movies and action games.
●Android TV™: Offers Android TV™, which provides an endless supply of entertainment through access to over 5000 apps like Disney+, Hulu, and HBO Max.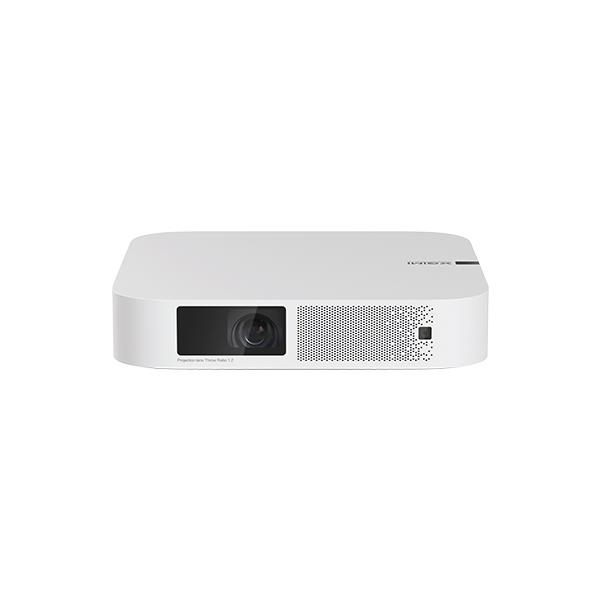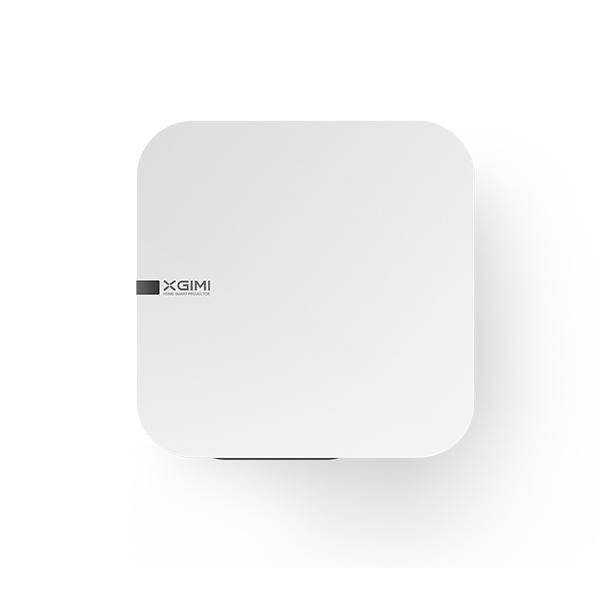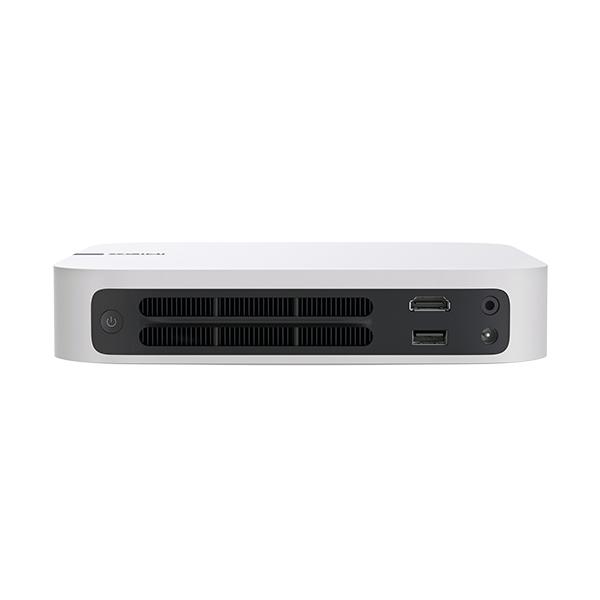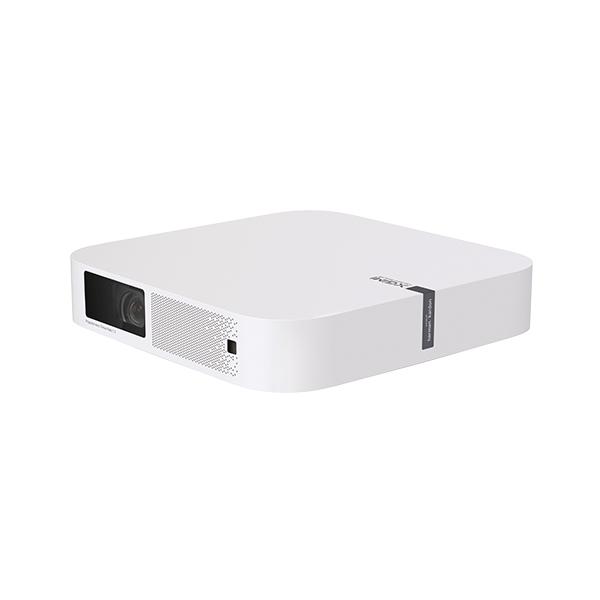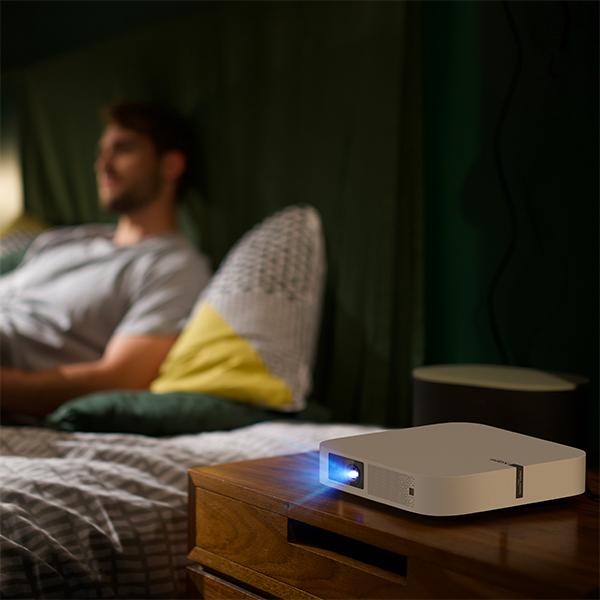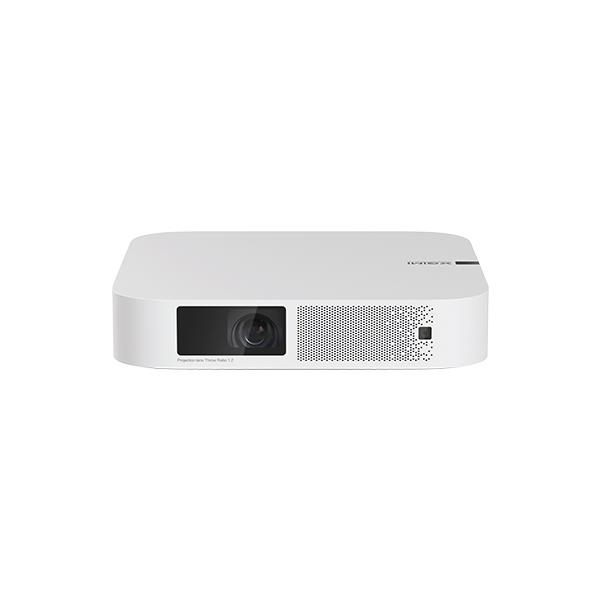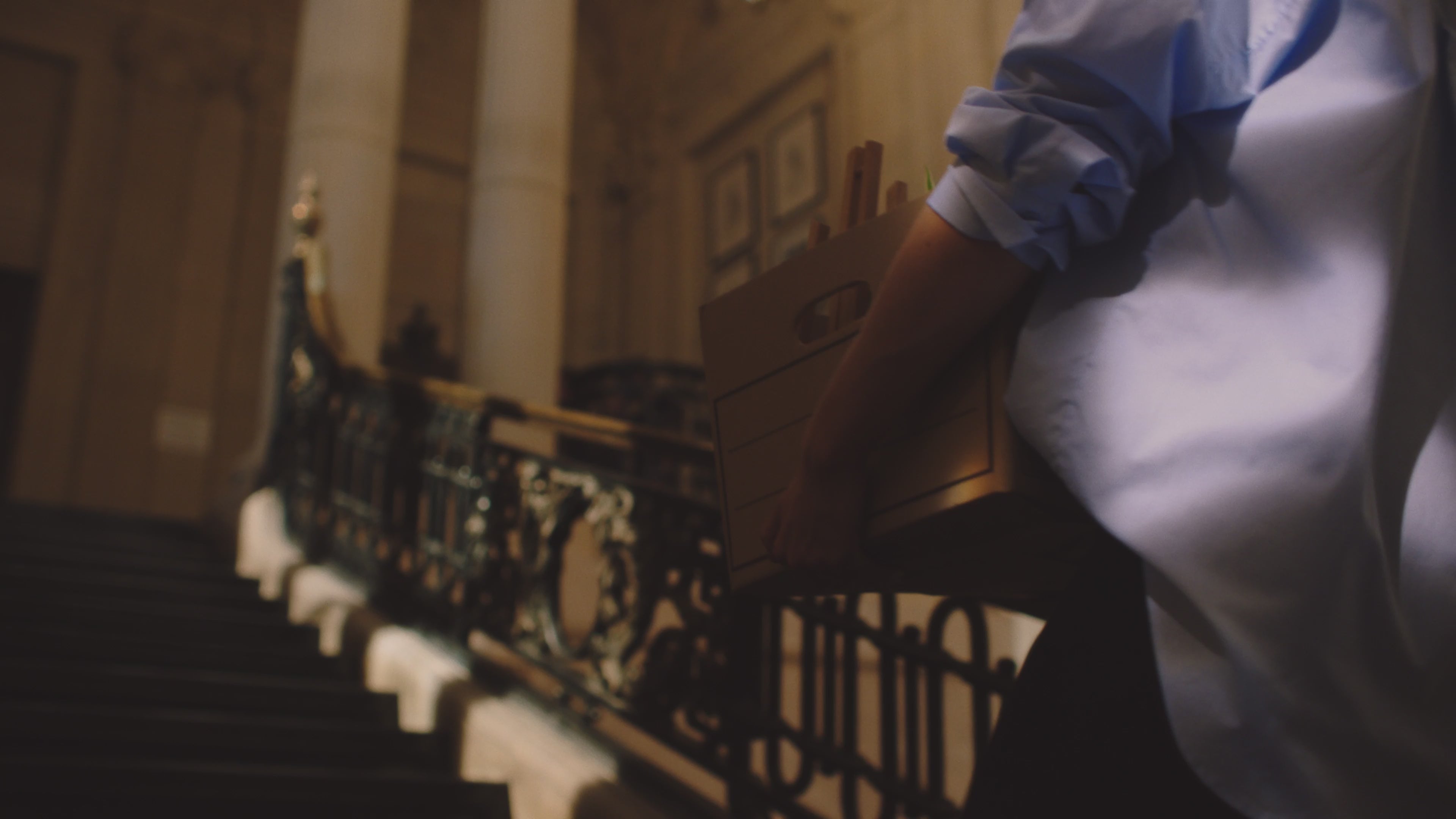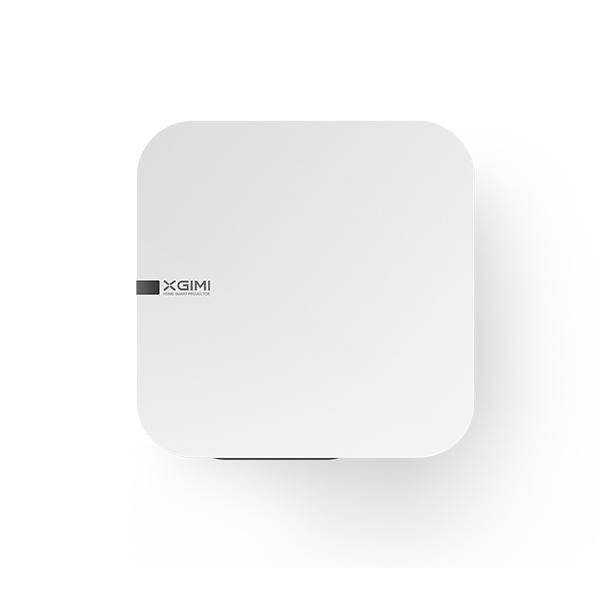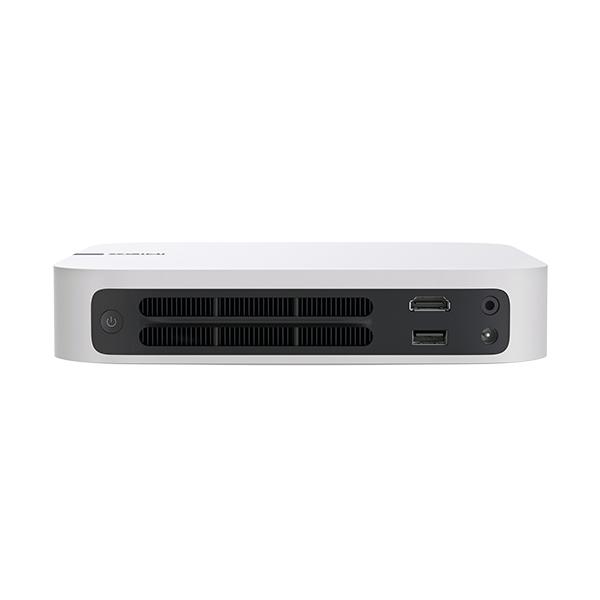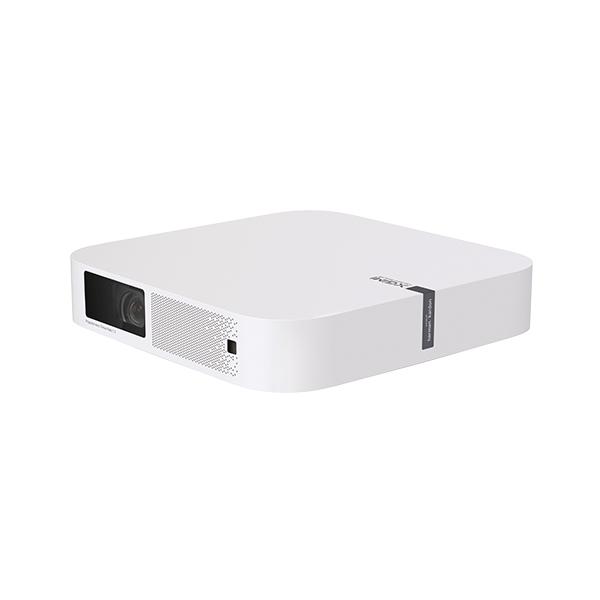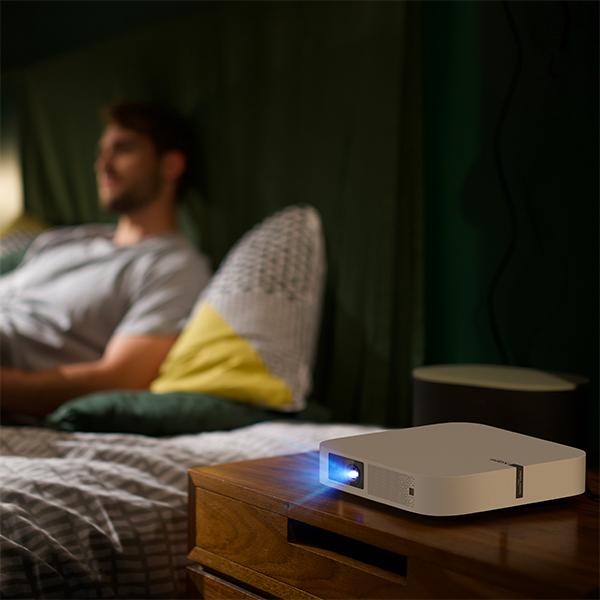 XGIMI Halo+ (1080p FHD Portable Projector)
Halo+ is the ideal portable projector with several unique features to transform every movie night with family and friends into a memorable one. These features include the following:
● Design: Halo+ comes with a portable and compact design that supports easy mobility. It is ideal for outdoor use as it can be easily moved around.
● Built-in battery: Supports a built-in 59W battery which offers about two hours of battery use so you can enjoy movies without a power source and in the open.
● 1080p FHD resolution/900 ANSI lumens: Its 1080p resolution produces a crystal-clear image and video quality display. With its 900 ANSI lumens, it provides ample brightness for family movie or game nights, whether in the backyard or terrace.
● Large screen: With a maximum screen of 200 inches, viewers enjoy a premium viewing experience from all angles. It also supports distance viewing, thus transforming the movie night experience as viewers can enjoy videos comfortably from any angle.
● Harman Kardon speakers: It also comes with two 5W Harman Kardon speakers that produce clean and high-quality sound to accompany the clear image display. These built-in speakers eliminate the need for an external sound system.
● Intelligent Screen Adaption (ISA) technology: With ISA technology which includes features like auto keystone correction, intelligent screen alignment, obstacle avoidance, and autofocus, the need for manual adjustments is eliminated as the display is adjusted automatically within seconds.
● X-VUE 2.0 Image Engine: Enhances color depth and detail, thus making pictures and videos appear lifelike and more realistic for a cinematic movie experience.
● HDR10/MEMC: This feature produces a high contrast ratio making every color deep and genuine. Its MEMC feature delivers super low age blur and latency rates which allows fast-paced movies and video games to be projected speedily.
● Android TV: It comes with Android TV™, allowing easy access to over 5000 apps like HBO Max, Hulu, and Disney+ for unlimited entertainment.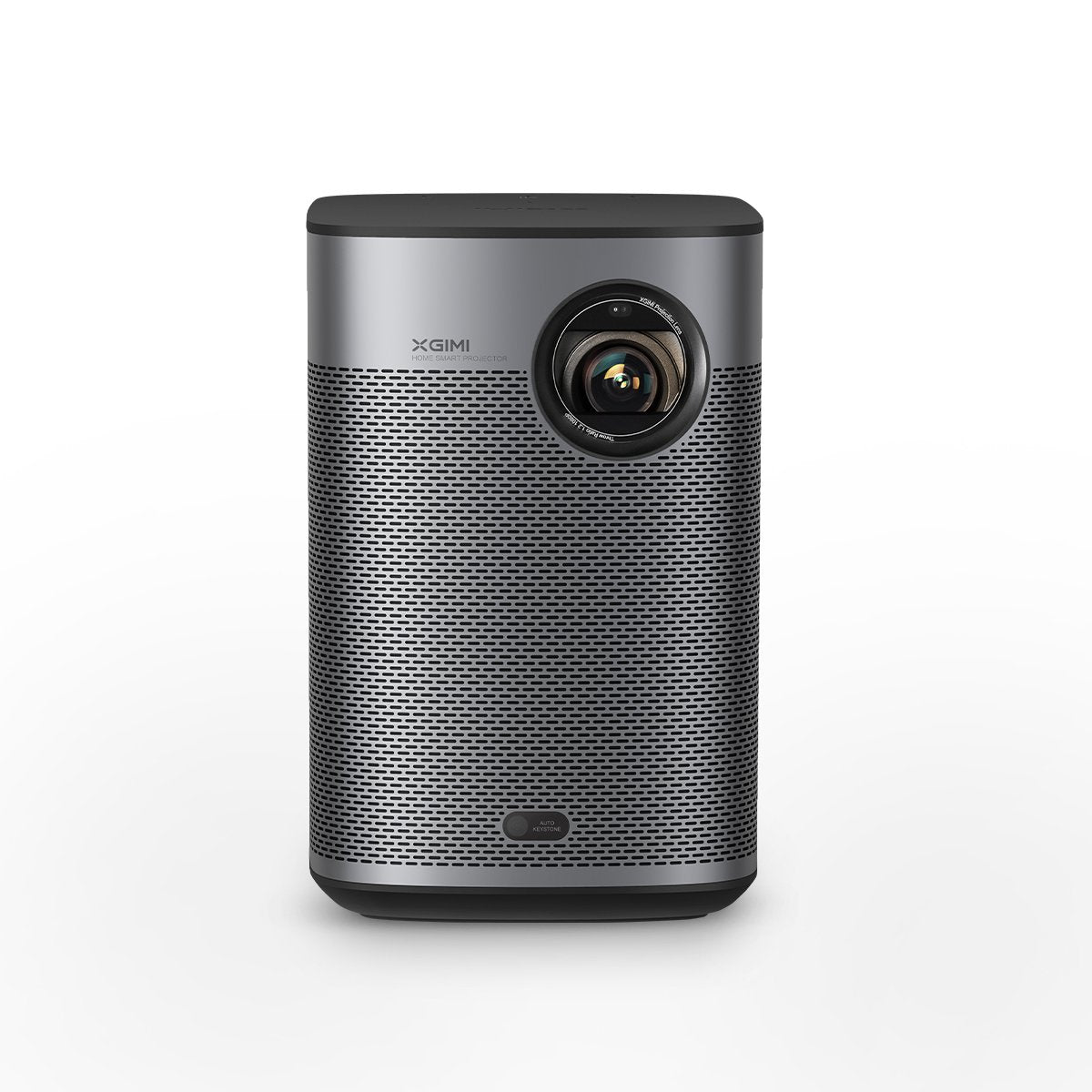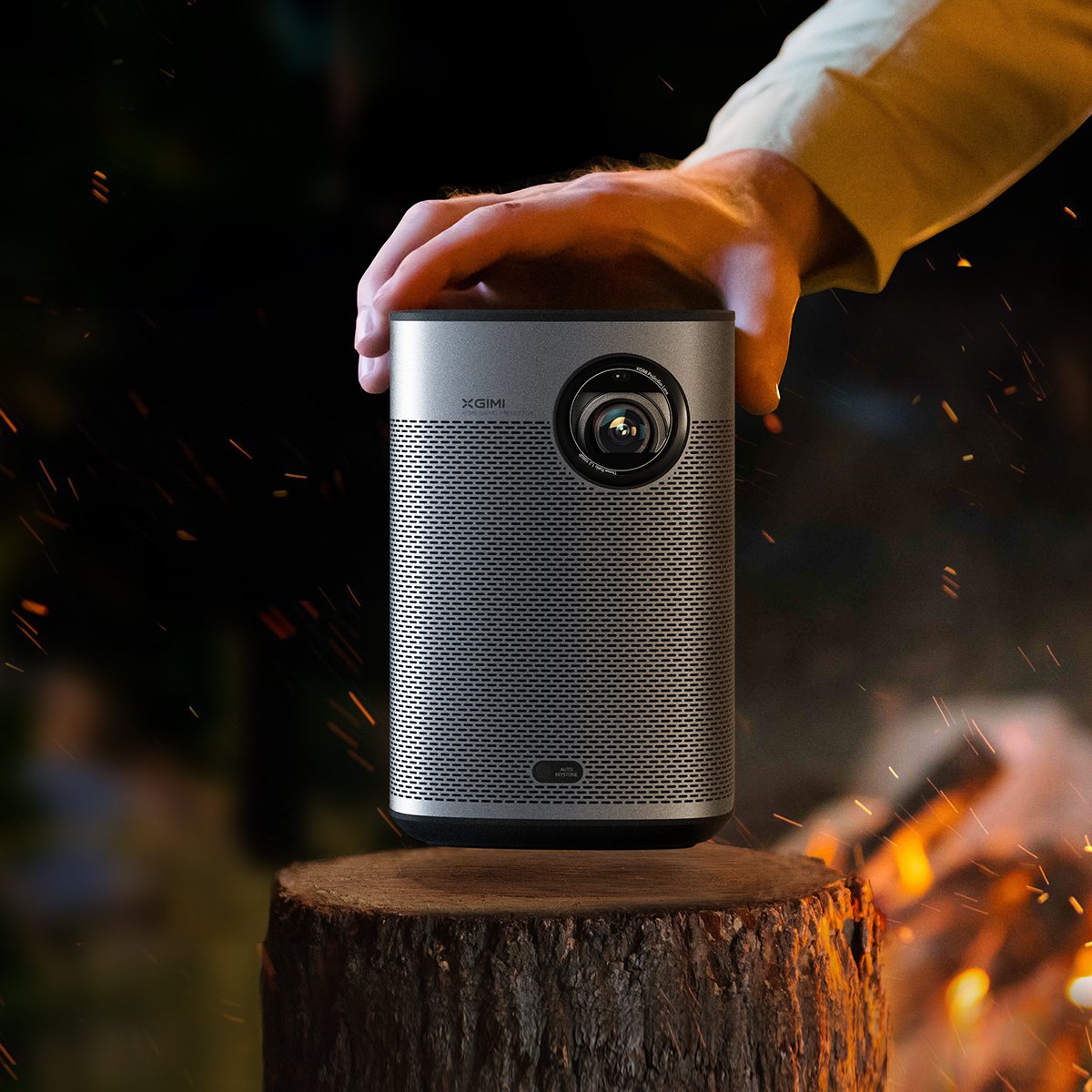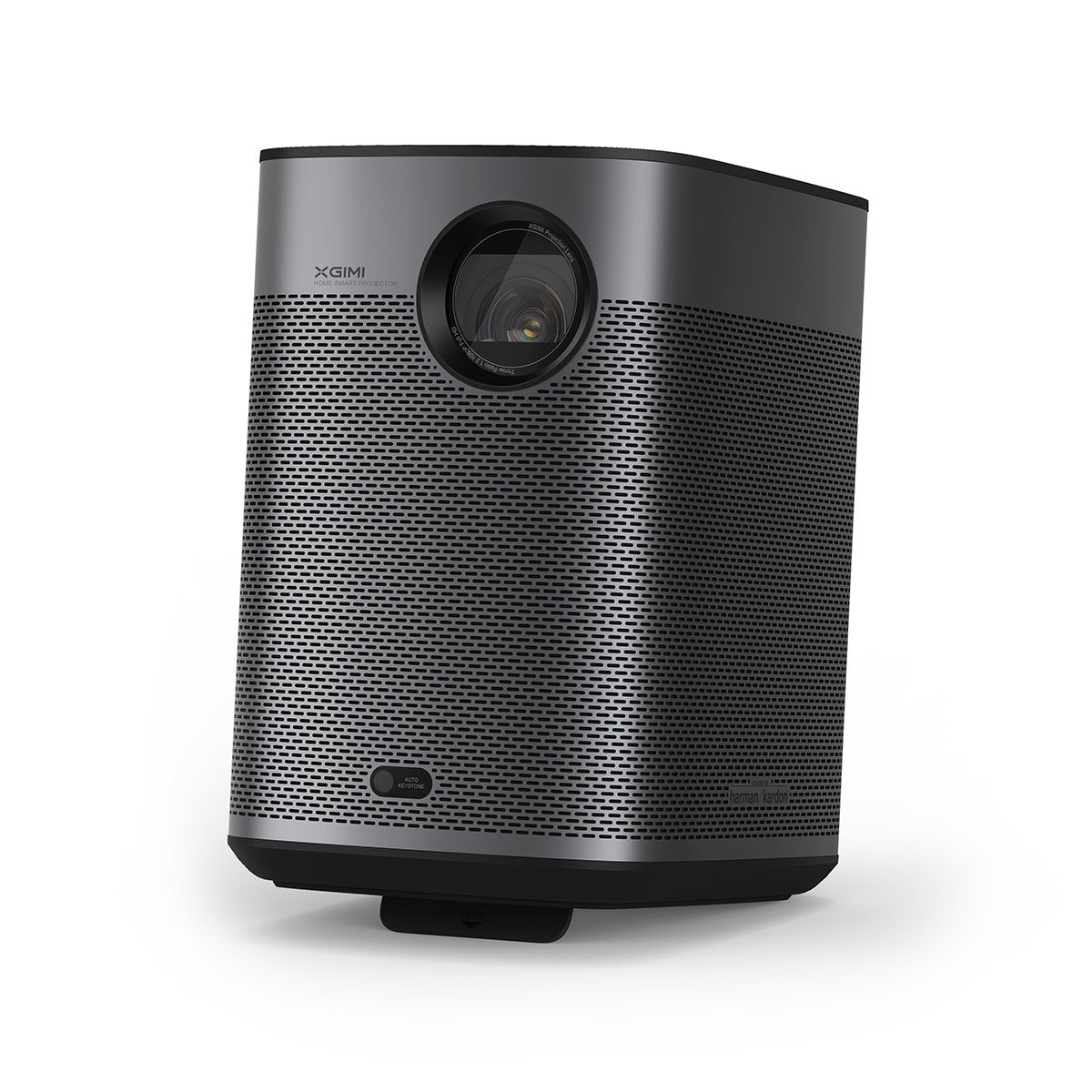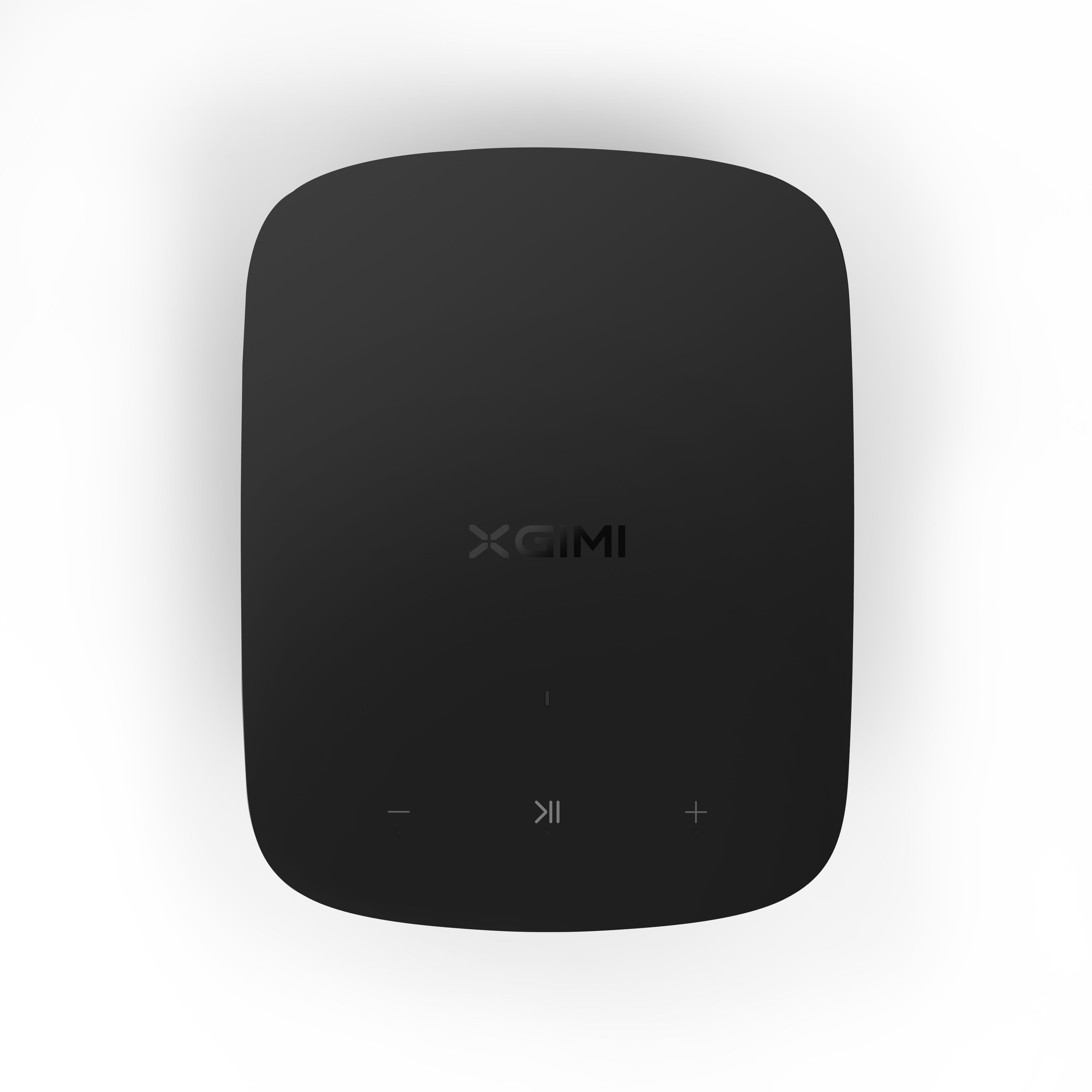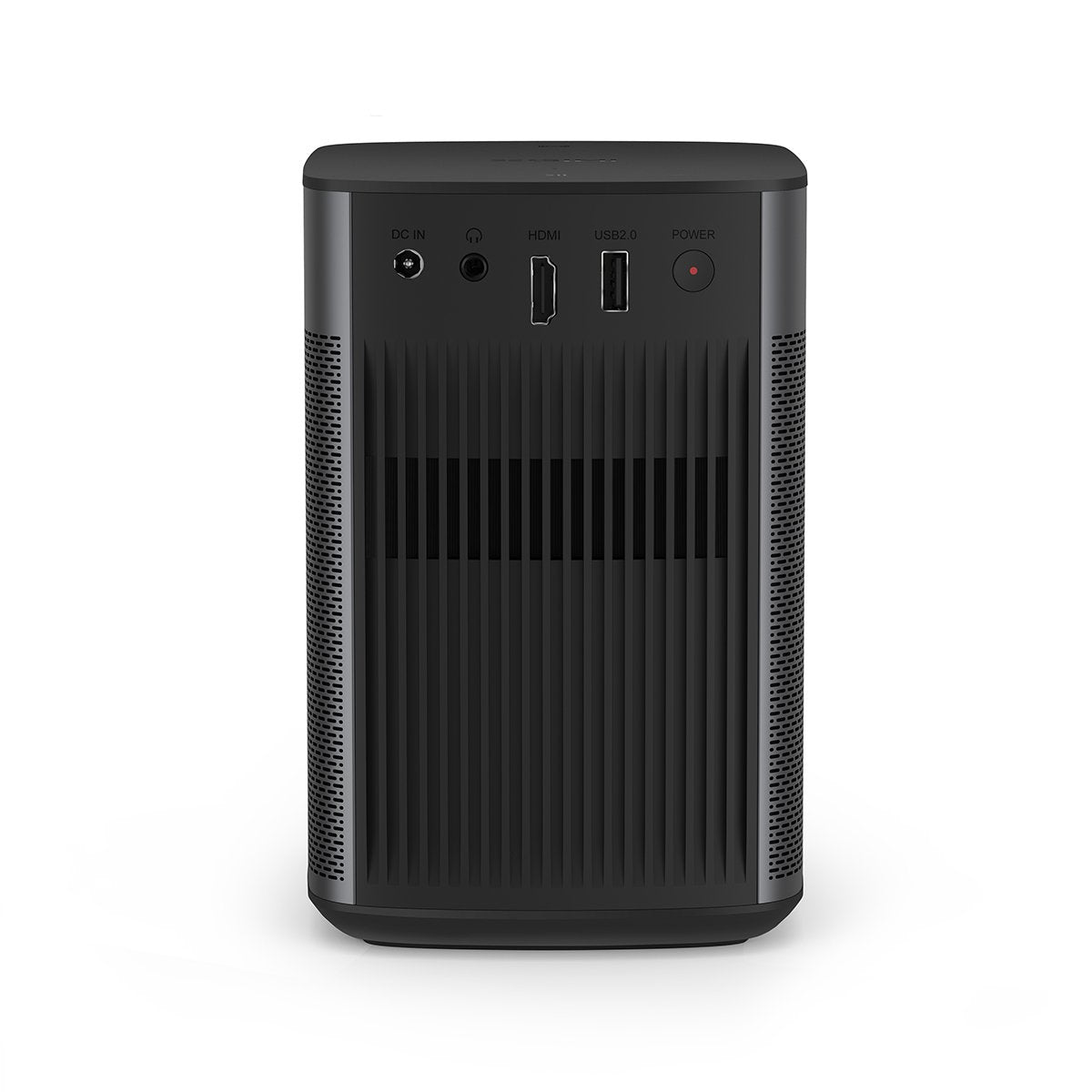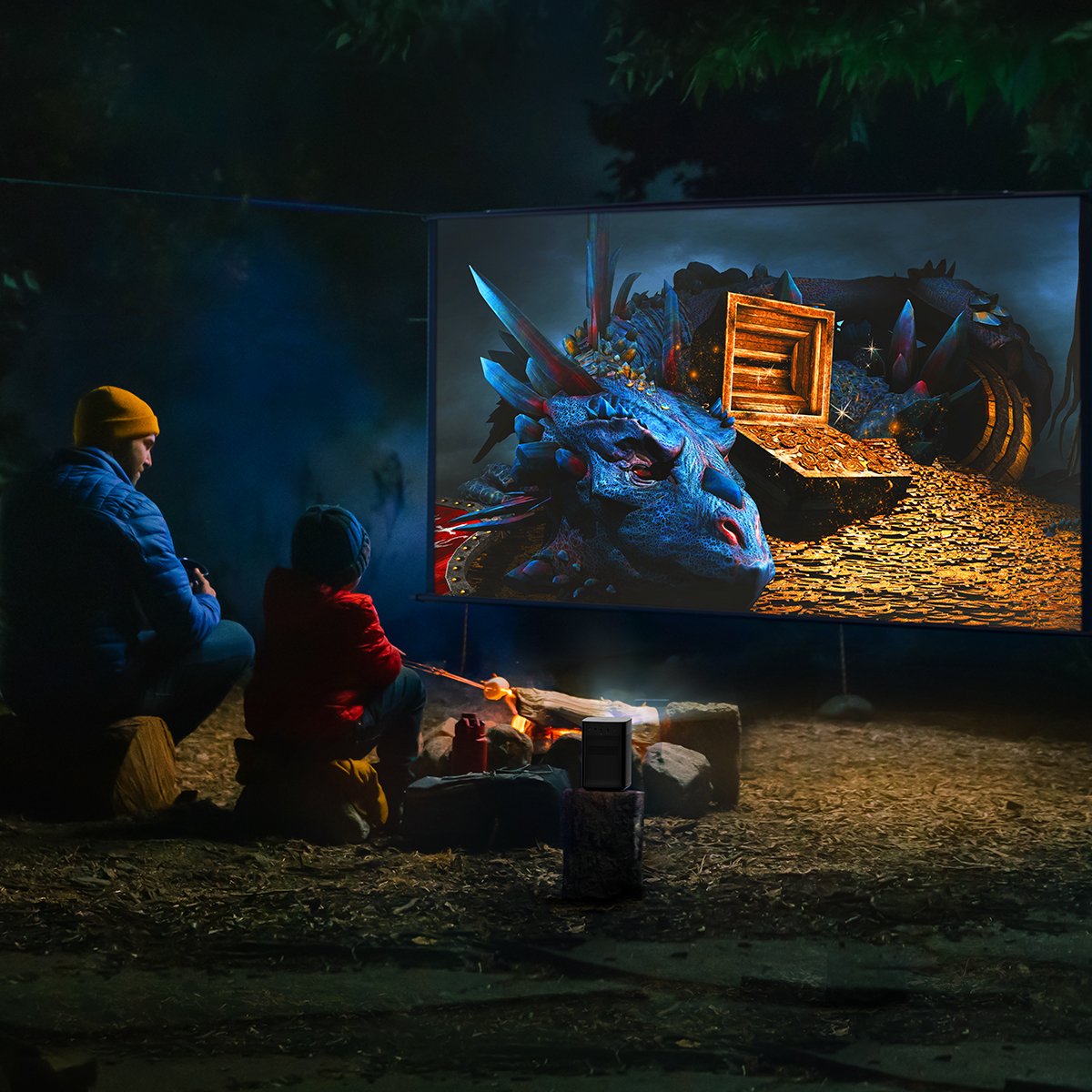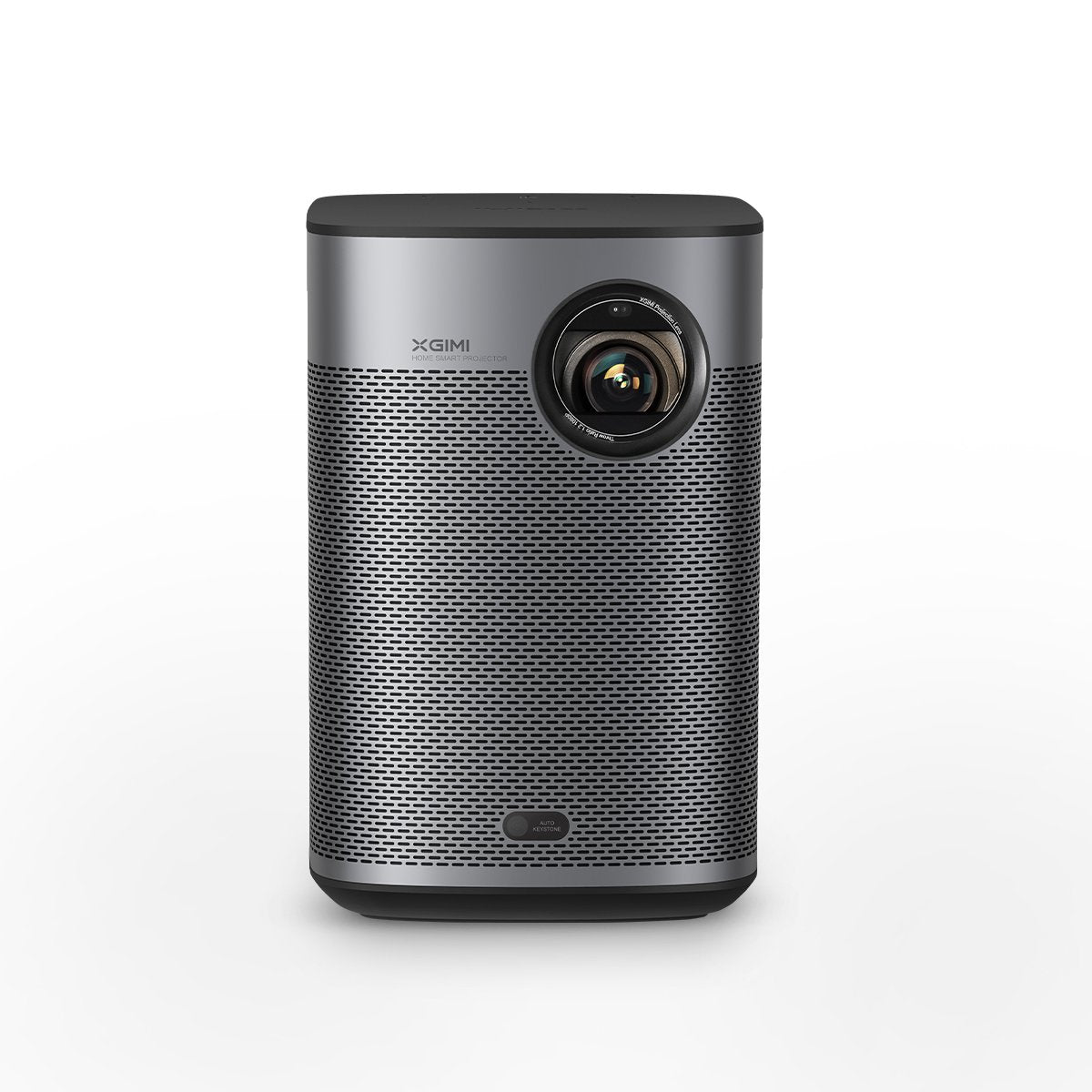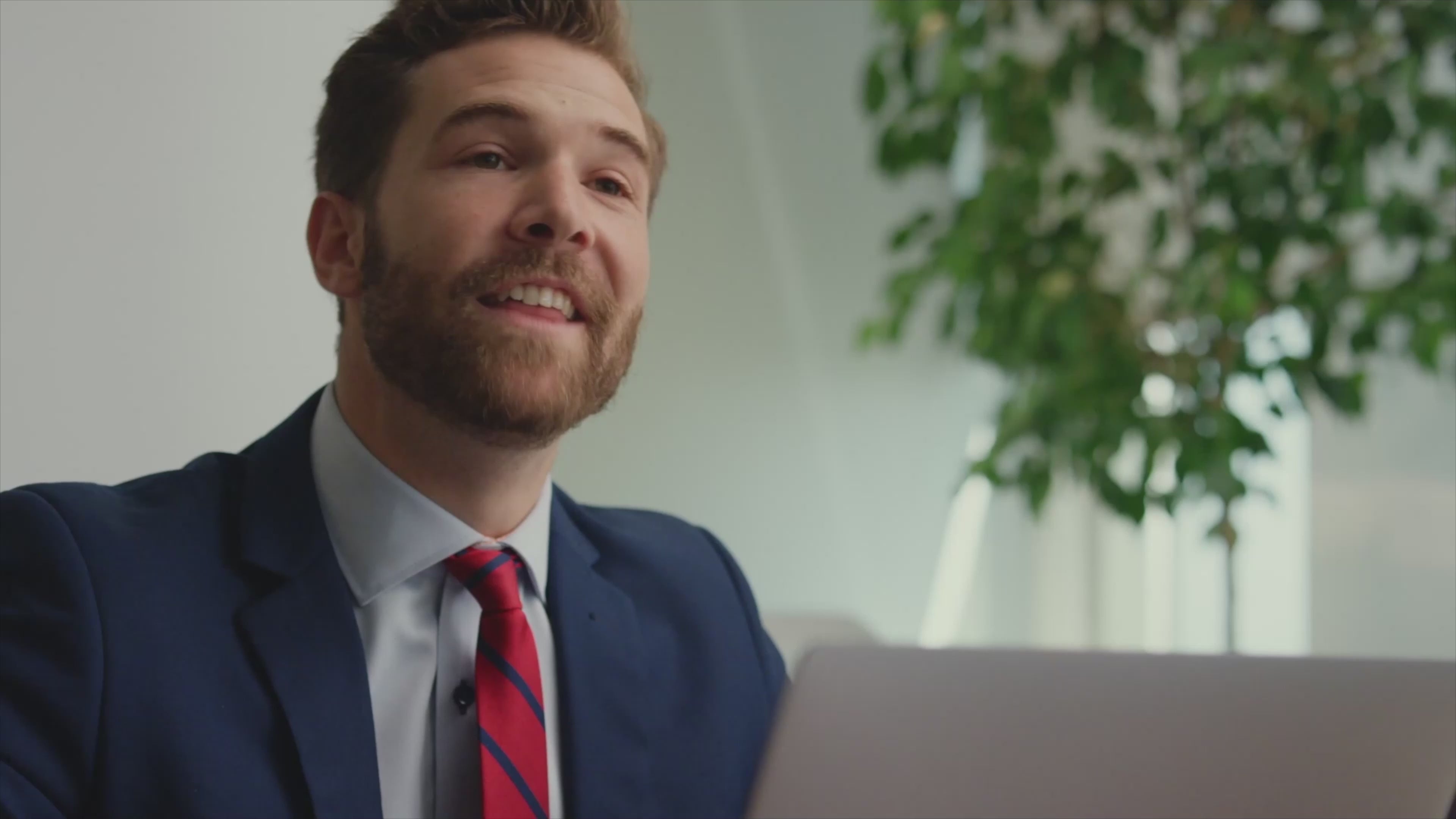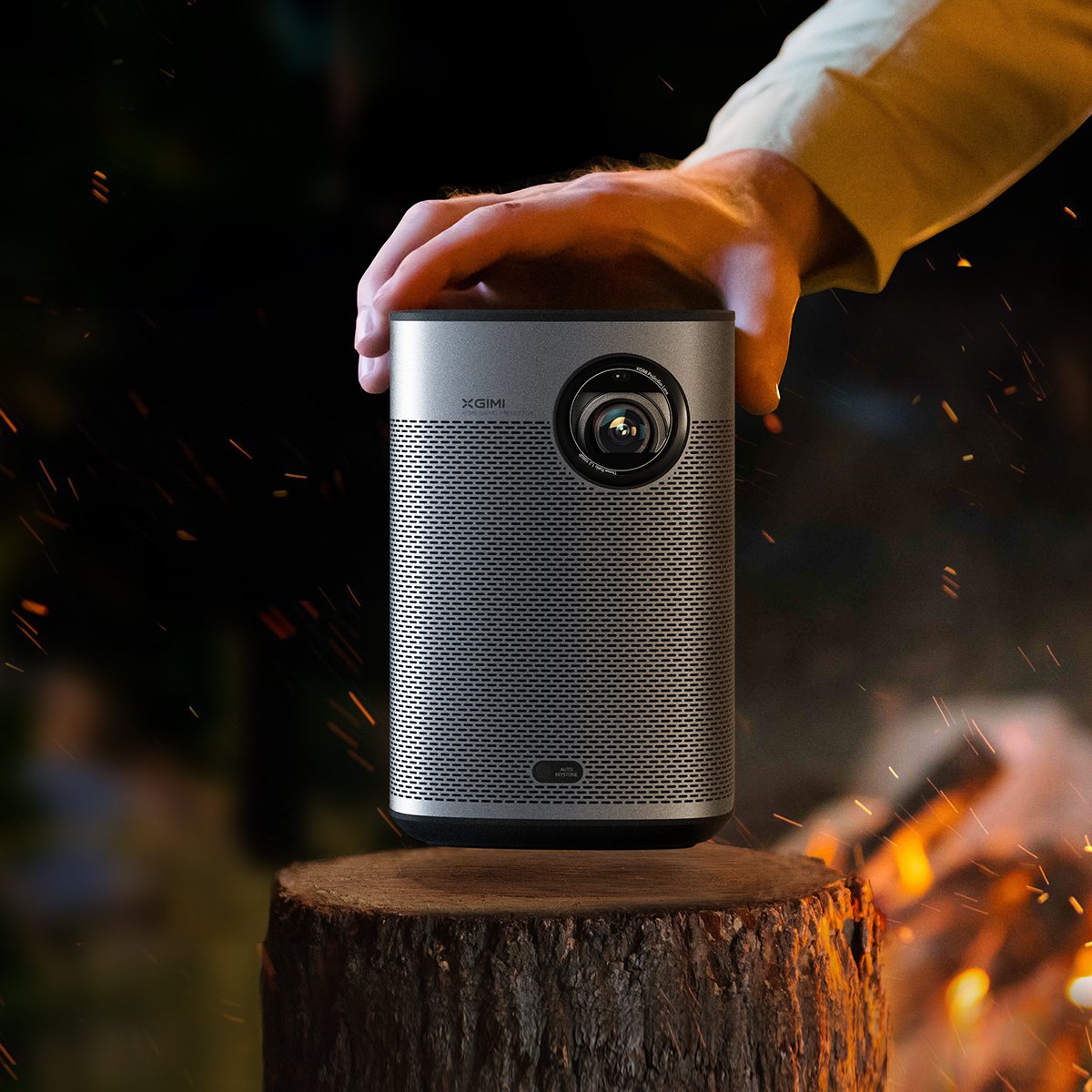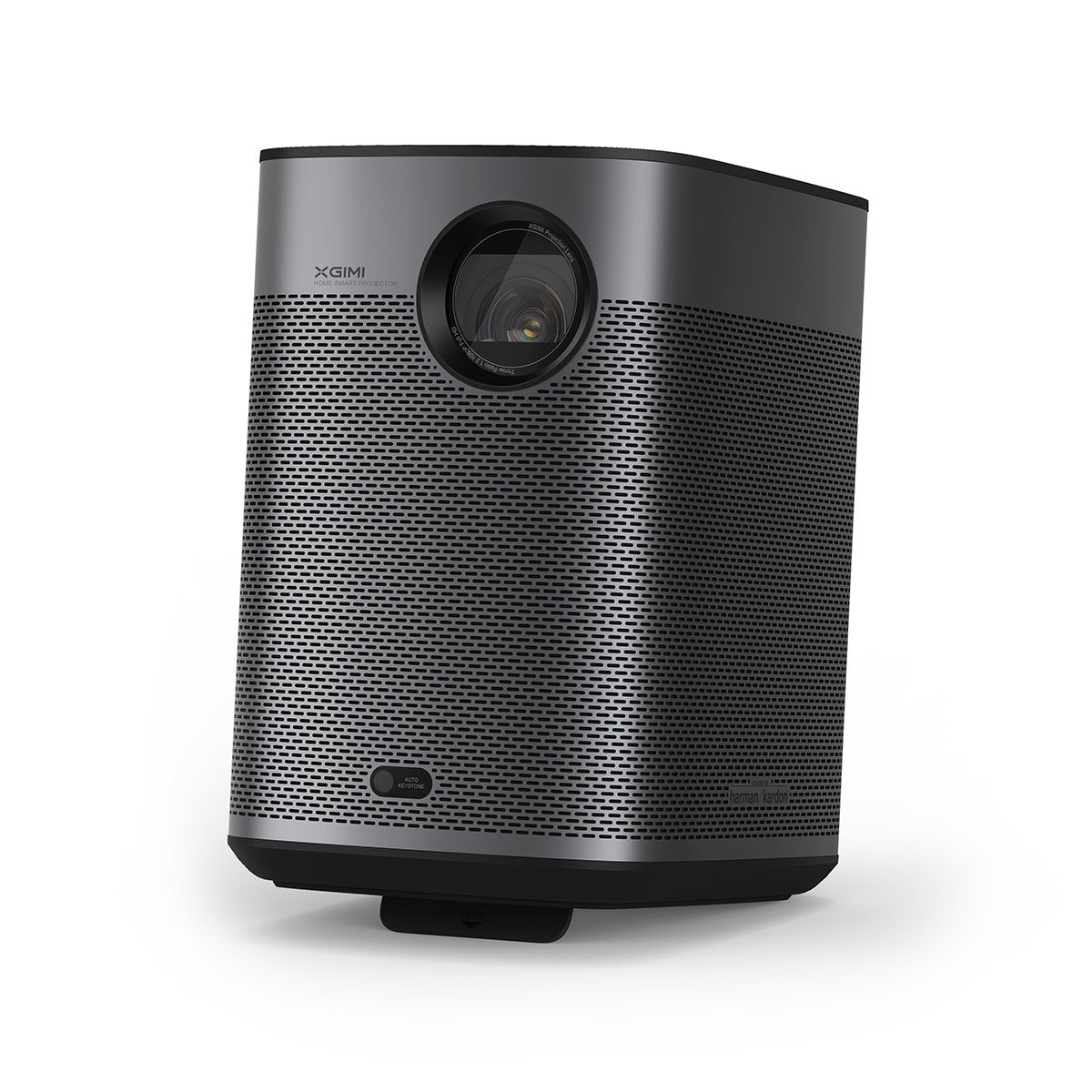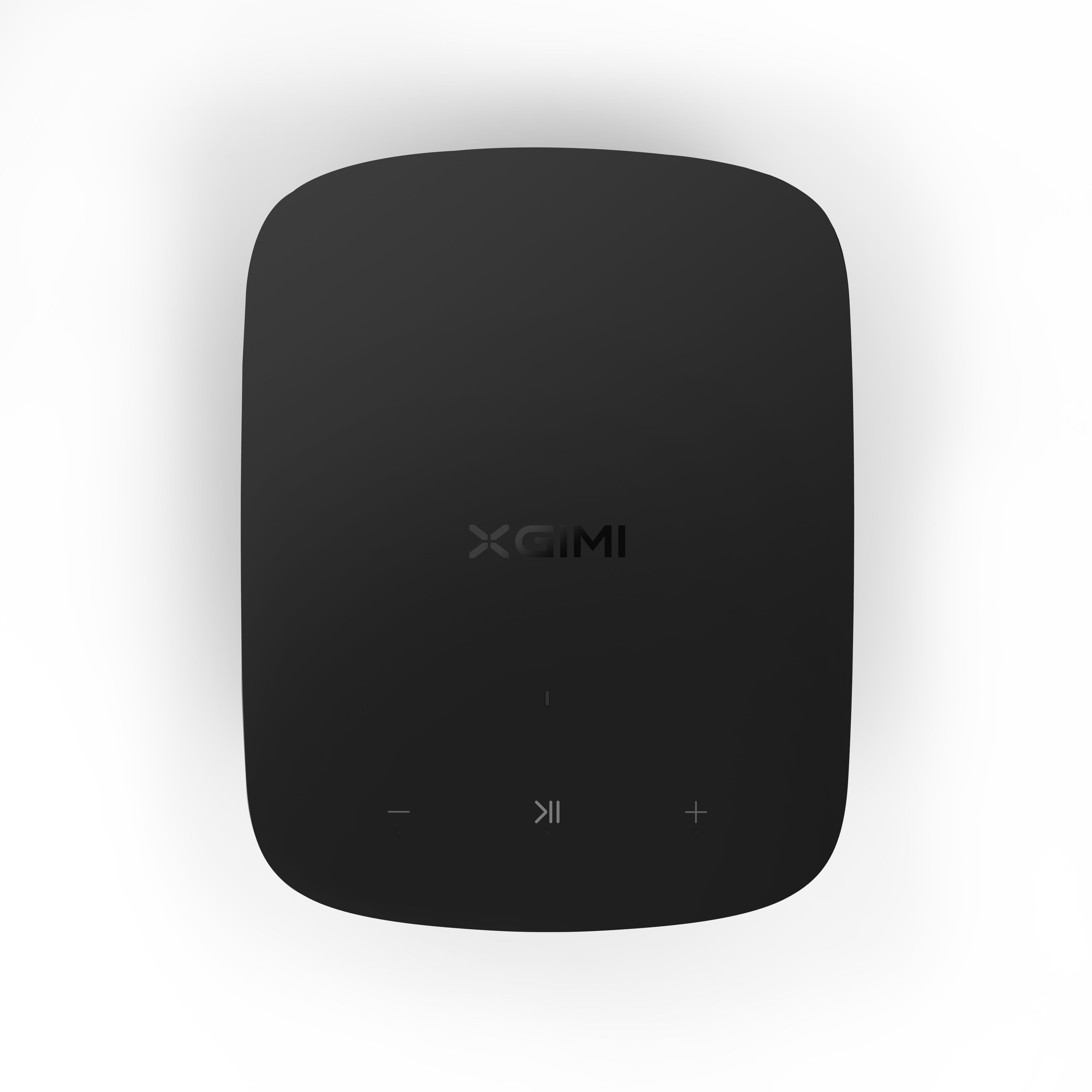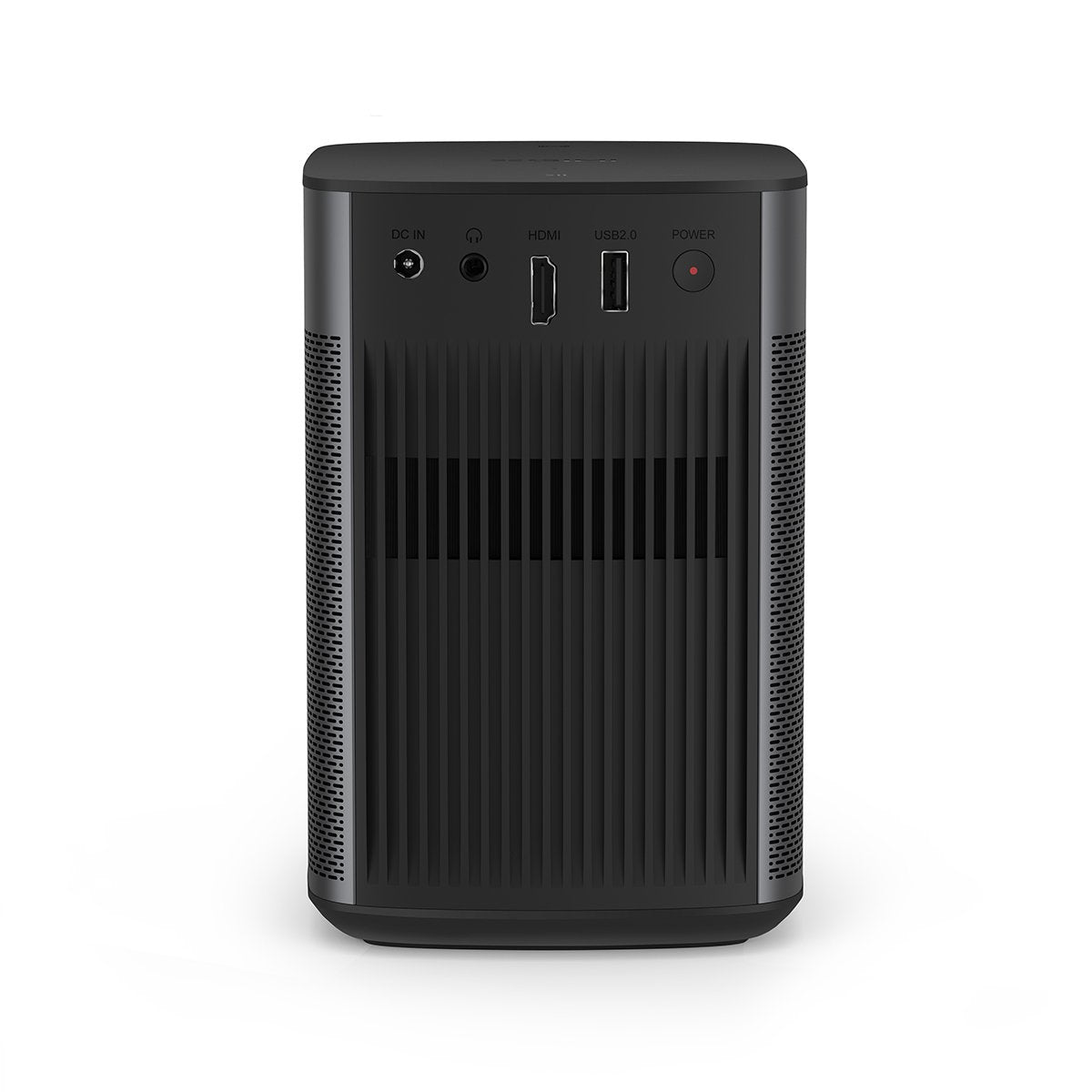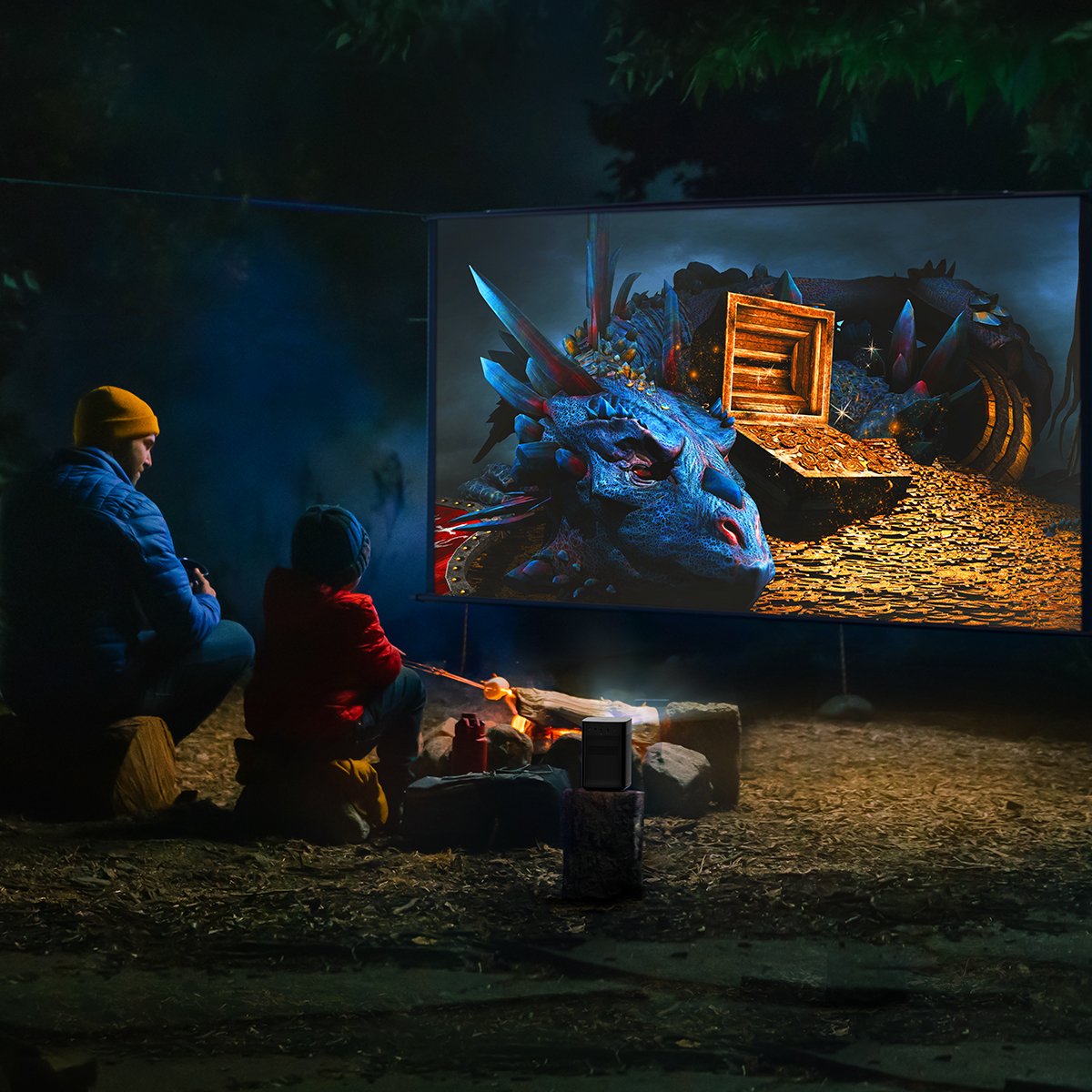 XGIMI's Elfin has a small compact design that fits and blends easily with home decor and spaces, while Halo+ is portable and lightweight, making it ideal for outdoor use. It is portable to be used outside the home, like in offices or schools. Elfin is an excellent home projector suitable for indoor use as it requires a power source to run; unlike Halo+, which has a built-in battery that can run for about two hours, so is great for outdoor family movie night.
Elfin also has 1080p resolution and 800 ANSI lumens brightness that supports viewing indoors at various times of the day. At the same time, Halo+ is a 1080p projector with 900 ANSI lumens brightness, thus producing clear and crisp videos and images at a perfect brightness level which is why it is a tremendous outdoor projector. Elfin's 200-inch screen allows movies to be watched from various corners of a room, while Halo+ 200 inches screen size ultimately supports distance viewing, which is great for outdoor family nights.
Conclusion
Home and portable projectors can transform family moments and friendly gatherings into memorable events. Home projectors provide a rich cinematic movie experience within the home. They also make gaming sessions exciting as they produce clear pictures and videos.
Portable projectors also make the best out of a family movie or game night as they can be used outdoors, like in the backyard or terrace. Family camping also becomes more enjoyable with portable projectors as they can be carried about easily.
XGIMI's Elfin and Halo+ are wonderful home and portable projectors that provide premium movie or gaming experiences with family and friends.
Get $10 off Your Next Purchase
Join the XGIMI Community Today!