How to Choose a Great Theater Room Projector
By XGIMI Tech - 2023-05
Introduction
Selecting a great theater room projector takes work. You must first know what to consider when choosing a projector so you will get nothing but the best. XGIMI has great theater room projectors you can choose from. Read on to learn how to choose an excellent theater room projector.
Like most people, you have discovered the secret to an extraordinary viewing experience; home projectors. They not only outshine televisions but are on a whole different level. You've decided to set up your theater room, and the next step is finding a fantastic projector for theater room for your space. How do you choose a great theater room projector?
How to Choose a Great Theater Room Projector?
Choosing an excellent projector for a theatre room is more challenging than it may seem. There are several properties to consider when deciding which best suits your theater room. They include:
A. Understanding Projector Specifications
Projectors have so many features that add up to make them great. Some such specifications are:
● Resolution: Screen resolution is the number of pixels a screen can display horizontally and vertically. Pixels add up to form a complete image, so the higher the resolution, the better the image quality. You should get a projector for a theatre room with 1920 x 1080 resolution or higher for excellent image quality.
● Brightness: Brightness determines how much you can increase the projector display. It is measured in lumens, so the higher the lumen, the brighter the projector. But, how bright your projector should be will depend on factors like ambient lighting. A projector for a theater room with 500 to 1000 can be good enough in a dark room. But, you will need up to 3000 lumens in a well-lit room.
● Contrast Ratio: The contrast ratio has to do with the ratio difference between the white areas of an image and the dark areas. On an excellent theater room projector, aim for 2000:1 and above. But, if your theater is dark, a 1500:1 contrast ratio is suitable.
● Throw Distance: The throw distance is between the projector and the screen. You'll need to calculate the throw distance to know how far your projector should be from the screen. The standard throw distances are long, short, and ultra-short throws; each type suits different room sizes and arrangements.
● Keystone Correction: You've probably witnessed a projected image taking a trapezoid shape instead of a rectangular form. This effect is called the keystone effect. It happens when pictures become distorted because of an angular projection. The keystone correction function tackles the keystone effect. You can do this manually, but high-end projectors offer automatic keystone correction.
B. Types of Projectors
The most common types of projects are LCD (liquid crystal display) and DLP (Digital Light Processing). Both types are great, so you must base your choice on your needs. You can review each type's strengths and weaknesses to know which option is better. Other common types are Laser and LCoS (liquid crystal on silicon) projectors.
C. Screen Size and Aspect Ratio
For the best viewing experience, 16:9 is the perfect aspect ratio, especially when viewing Full HD (1080p) content. Most good theater room projectors offer 16:9, so you can perfectly fit most Full HD movies into the screen. The screen size should also be gigantic enough for cinematic effects. Consider projectors that can accommodate a screen size of 200 inches. XGIMI projectors are all suitable for full HD viewing and have a 200-inch projector screen.
D. Connectivity Options
Modern projectors support wireless options like WIFI and Bluetooth for seamless connections and data transfer. But, some theater room projectors only use cables like HDMI, VGA, or USB. It might be a good option if you are cool with the wires. But, if you prefer to avoid the mess wires create, a projector with wireless connectivity is your best bet. XGIMI projectors offer wired and wireless connectivity options for faster data transfer.
E. Budget Considerations
While there are many factors to consider, your budget should be one of them. Always get a projector within your budget. But this doesn't mean you should get low-quality projectors because, in the end, they won't be cost-effective. You should wait a while to raise enough to purchase an excellent affordable theater room projector.
How to Set Up a Theater Room Projector?
You may need help setting up your theater room projector if you are new to this. Below are the steps to take:
A. Choosing the Right Room
Like it or not, it's not all about the projector. Choosing the right room can take your viewing experience a nudge higher. Decide whether you want a small theater or a big one. Also, consider factors like access to ambient light, the room setting, and arrangement.
B. Installing the Screen
Your screen will be the platform on which your content is projected, so you must decide where to install it. Your seating arrangement will influence this, as well as wall space.
C. Mounting the Projector
There are several factors to consider when mounting your projector. First, you need to determine the throw distance range. Usually, you will find this in the user's manual. Then, you can adjust your throw distance accordingly, depending on how large you want the display to be. Another critical factor is where to mount it. If you want something less permanent, a base mount is preferable. But scaling it on the ceiling or wall is safer and more permanent.
D. Setting Up the Sound System
If you are using an external sound system, you need to set it up. Firstly, find the best position for the best audio quality. Then, you can connect the sound system to the projector using the supported method. Some support Bluetooth connectivity, while others may need RCA connectors, a stereo jack, and the like to connect to the audio port.
E. Adjusting the Image
Image projection sometimes doesn't come out ideally, so you must manually adjust the image. But smart solutions like XGIMI home projectors offer some automatic image adjustment options. Typically, adjusting the image involves:
● Focus: Focusing on a projector display prevents blurry visuals. You can manually focus your projector by twisting the lens. You must turn the focus ring, dial, or switch for some. To know what applies to your projector, check the manual.
● Keystone Correction: The easiest way to manually correct the keystone effect is by using the provided buttons on the remote. Most projectors have four directional keystone correctional buttons to adjust vertical and horizontal angles.
● Zoom: You can manually zoom your display using rings or buttons. You can also use the remote and follow the manual guide to zoom in and out. You should always check the product manual for specific information on how to zoom your display to fit the screen.
● Screen Size and Aspect Ratio: Having extra spaces on your screen is far from cute, and this happens when the screen size and aspect ratio are different. If your projector's aspect ratio doesn't fit your screen, you can use the projector's remote to change it so it fits perfectly.
How to Maintain a Theater Room Projector?
If you want your projector for the theater room to serve you well, you must maintain it properly. Here are some ways to preserve your projector:
1. Clean the Air Filter Regularly
The air filter should be clear of dust and particles, so you must clean it regularly. Failure to do so will clog the filter, preventing cool air from coming in. This shortens the lifespan of your projector, and that's not something you want.
2. Clean the Lens
Once the lens gets dirty, the display quality drops. So, to maintain a high-quality display, the lens must always be clean. But, the lens is delicate, so you should use a soft cloth, cotton swab, or brush when cleaning so it won't scratch.
3. Check and Replace the Lamp
Your projector lamp deteriorates slowly till it finally gives way. Your cue to know when it needs changing is when it starts flickering. It isn't easy to notice the dimming, but checking the lamp's lifespan can help you estimate when it needs replacement.
4. Keep the Projector Cool
Without cool air, your projector can overheat, which is not good. To ensure cool air reaches the projector, ensure nothing is blocking the fan. Also, regularly clean the air filter to prevent blockage.
5. Use the Projector in a Clean Environment
There are so many benefits to using your projector in a clean environment. Most significantly, doing so will reduce dust accumulation; hence, you will have less cleaning to do, and your projector will last longer.
6. Store the Projector Properly
When not in use, store the projector properly. If possible, store it in its original box. But always keep it in a cool, dry place. Before packaging it, ensure it cools down first.
FAQs about Theater Room Projector

Get more details about theater room projector.
1. Can I Connect My Theater Room Projector to a Sound System?
Yes, you can connect a theater room projector to any sound system. Different projectors come with various connectivity options for sound systems, whether wired or wireless. However, smart projectors like the XGIMI Horizon projector have a built-in Hi-Fi Harman Kardon sound system that delivers high-quality sound. With built-in speakers, you can skip buying an external speaker, but the choice is yours.
2. Can I Use a Theater Room Projector for Outdoor Movies?
Some of the best theater room projectors are versatile. Although they were created for home use, you can also use them outdoors for a patio movie night. Portable projects like the Ultra-portable Halo+ offer a premium viewing experience for outdoor viewing, whether for backyard movie nights or camping trips. You can also mount your projector on XGIMI's portable stand for the best result.
3. How Long Does a Theater Room Projector Lamp Last?
Most theater room projector lamps will last about 2,000 hours, but they can last as long as 20,000. Usually, the lifespan will depend on the lamp technology, so it varies. You should find out the expected lifespan of your projector for a theater room lamp to know when to change it. XGIMI projectors use LED lamps that last up to 20 years, even with 4 hours of daily use.
4. How Do I Maintain My Theater Room Projector?
Some easy ways to maintain your theater room projector are cleaning the lens and air filter regularly, using your projector in a clean environment, periodically checking for loose connections, and storing it properly. Always ensure you follow the guidelines in the manual so your projector can last longer.
5. What Resolution Should I Choose for My Theater Room Projector?
The best theater room projector resolution is 1920 x 1080 and higher. 1920 × 1080 is a Full HD display. For higher resolution, you can opt for 3840x2160 for a true 4K and 7680 x 4320 8k resolution. Usually, the higher the pixel resolution, the better the image quality.
Product Recommendation
Here are XGIMI theater room projectors for you.
Hollywood-Standard Visuals: With 400 ISO lumens, integrated D65 color temperature standard adopted by Hollywood, and a 90% DCI-P3 color gamut, all colors are restored in brilliant, lifelike detail.
Plug and Play: Let MoGo 2 do the work for you. With our industry-leading ISA 1.0 technology, enjoy the easiest projector setup experience.
Movies on the Go: MoGo 2 connects to your power bank and is easy to move to different rooms or during your outdoor adventures.
8W Speakers with Dolby Audio: MoGo 2's built-in dual 8W speakers with Dolby Audio provide impressive sound, helping you immerse in your favorite movies, music, and more!
Android TV 11.0, Thrilling 3D Movies at Home: MoGo 2 decodes 4K video smoothly and supports 3D content. With the upgraded Android TV 11.0, you get the ultimate user-friendly experience.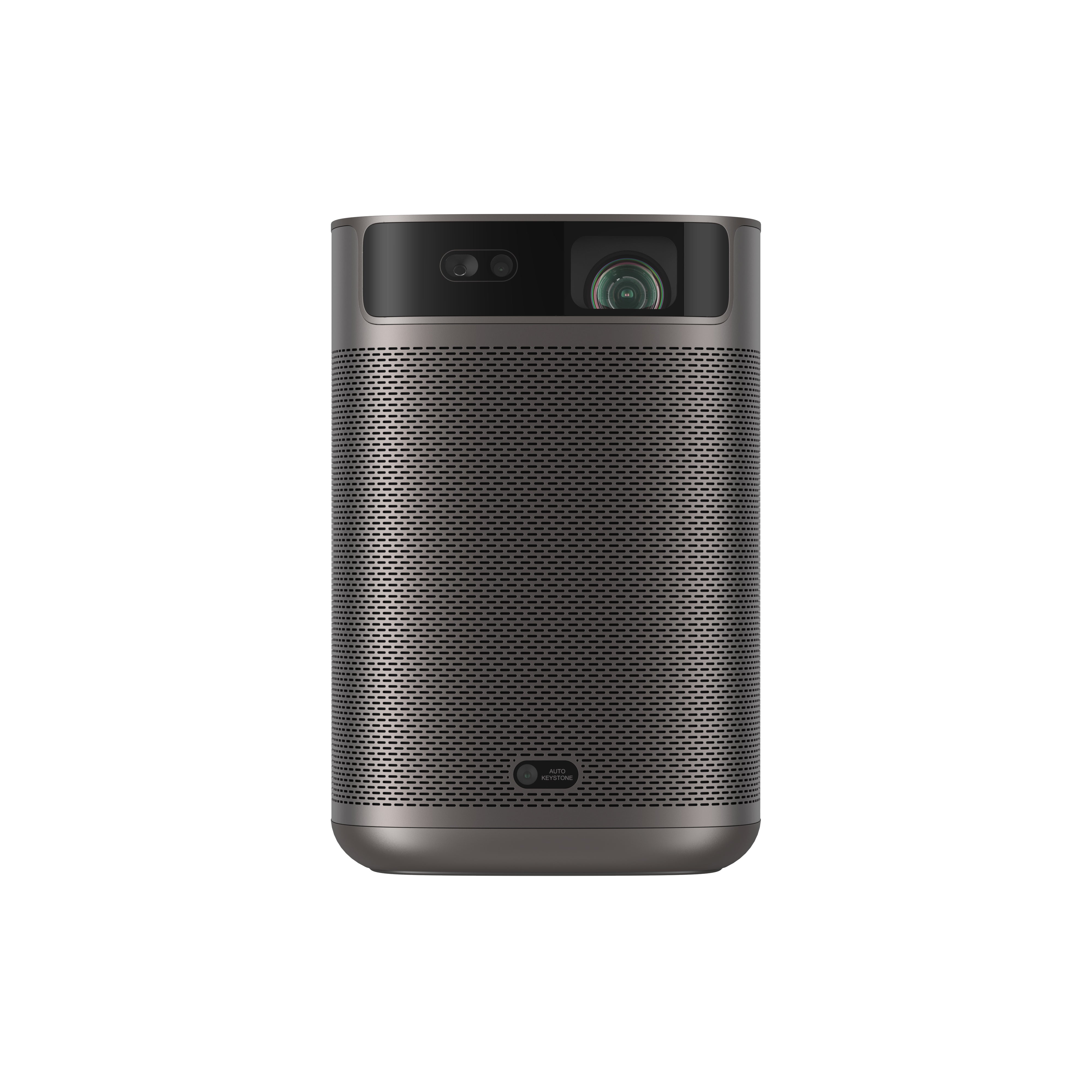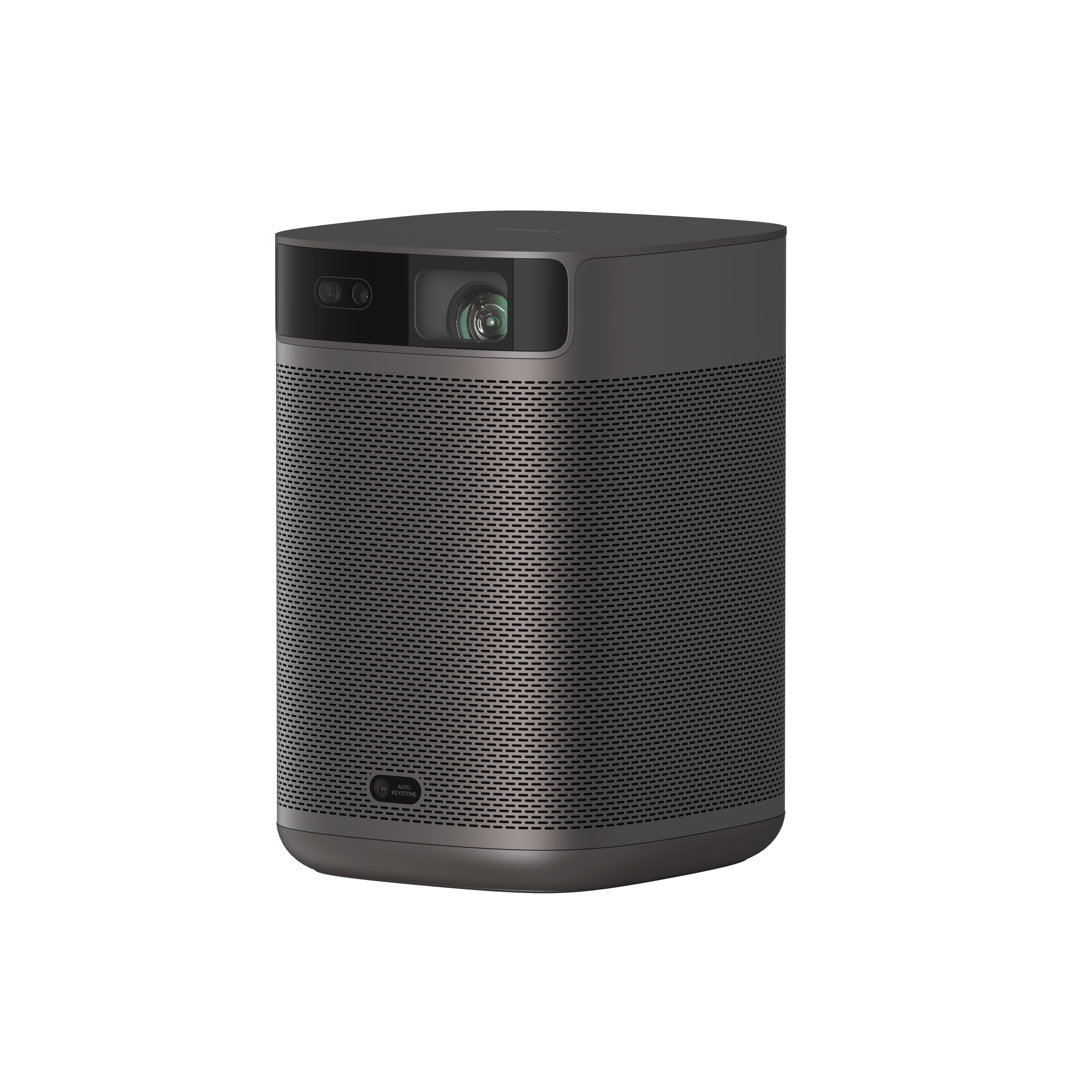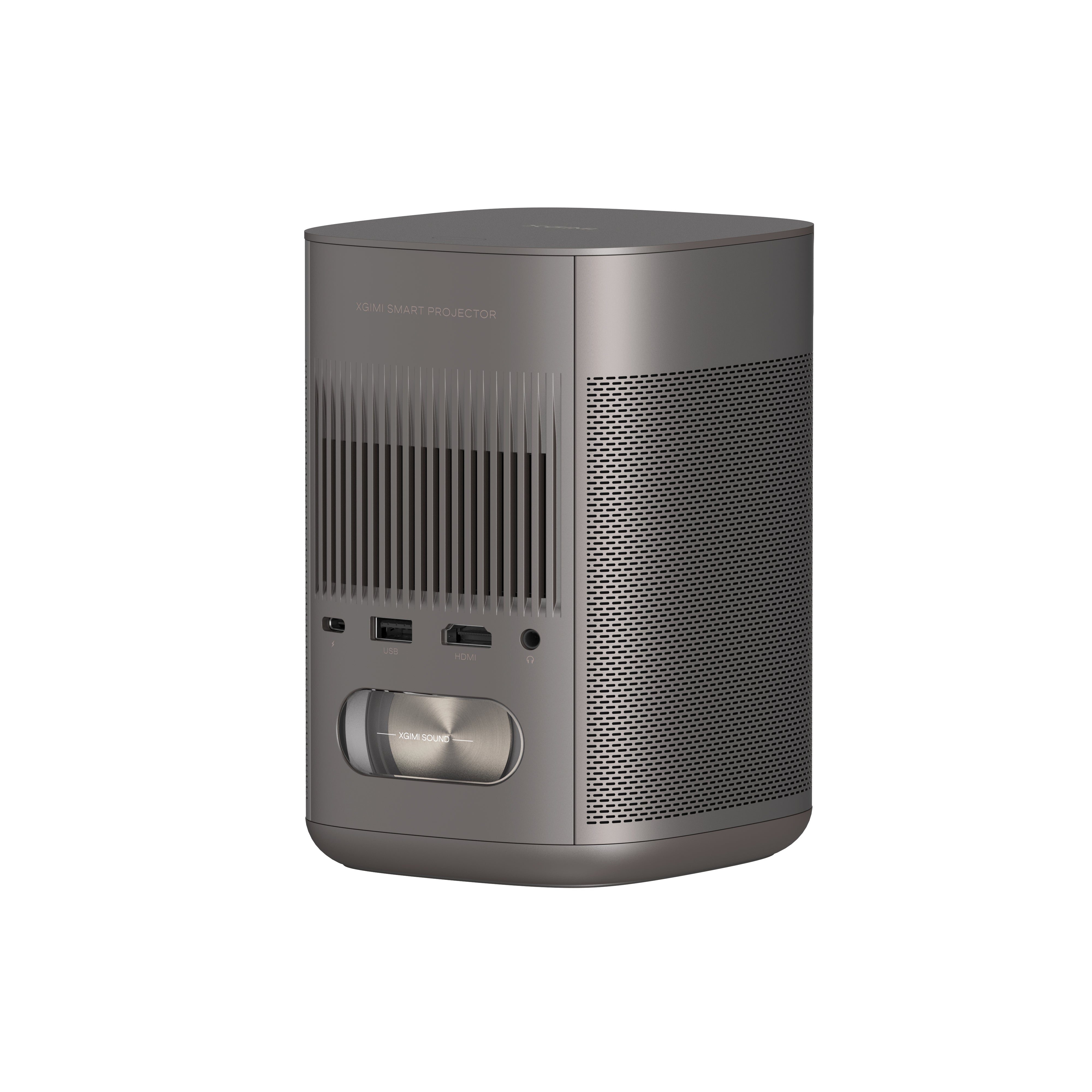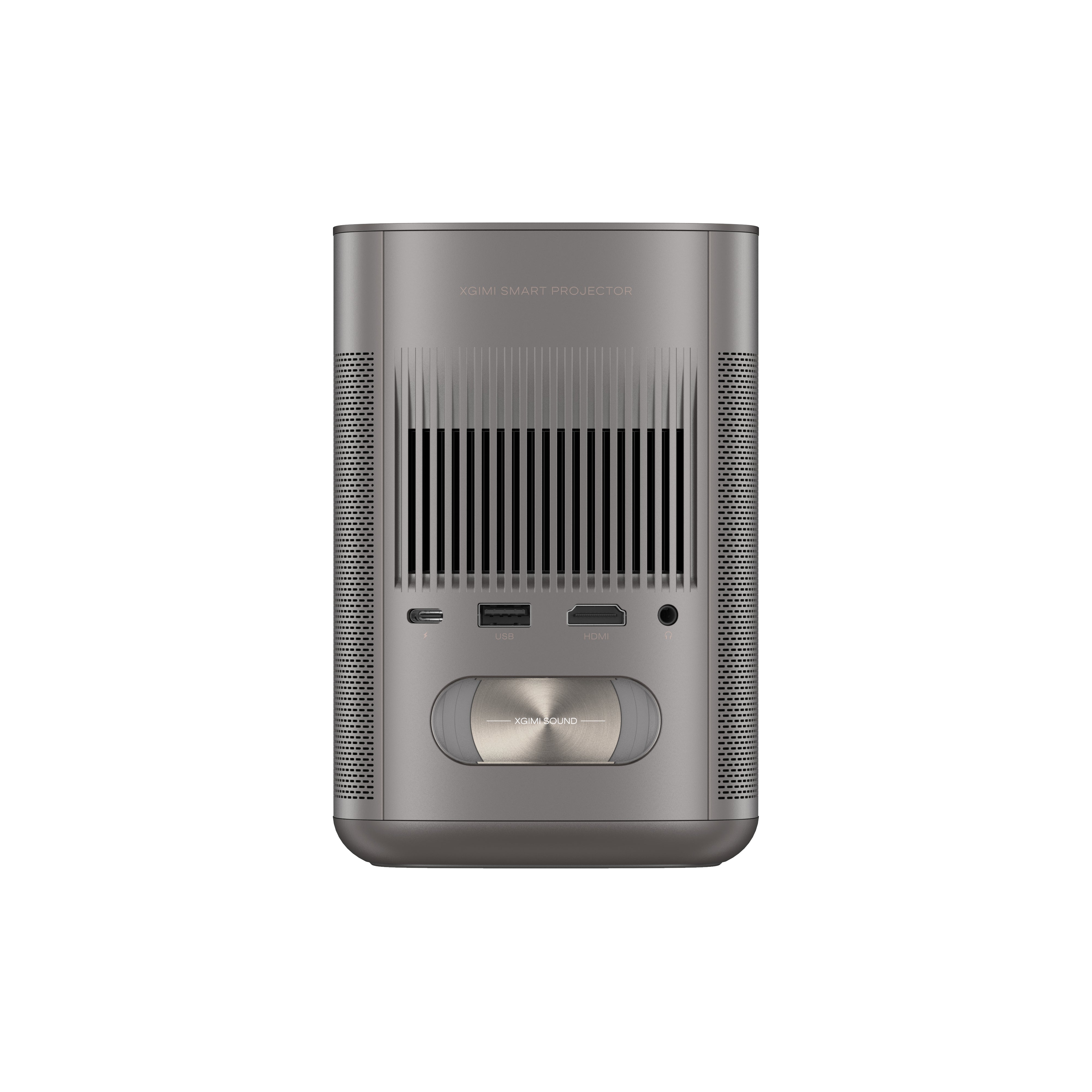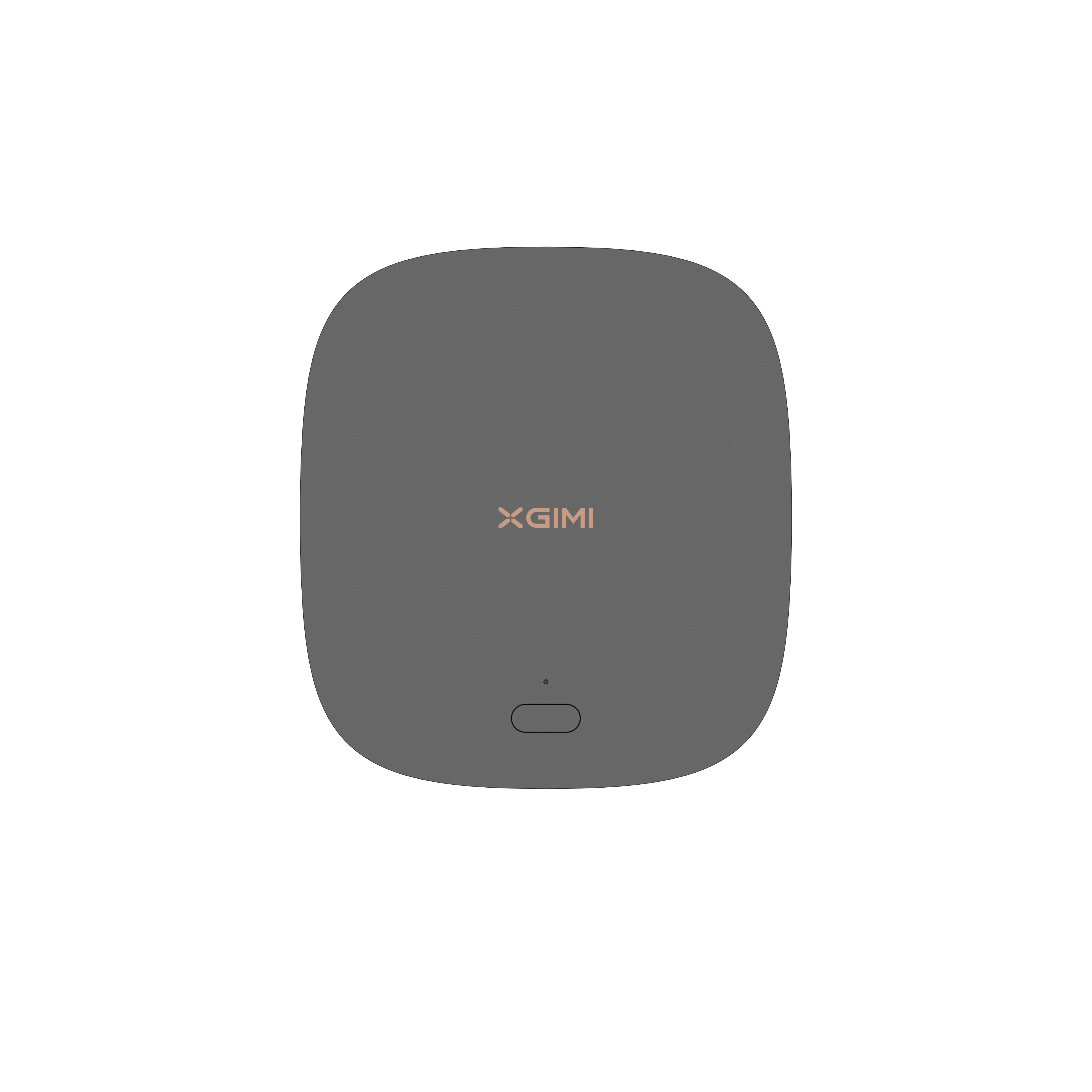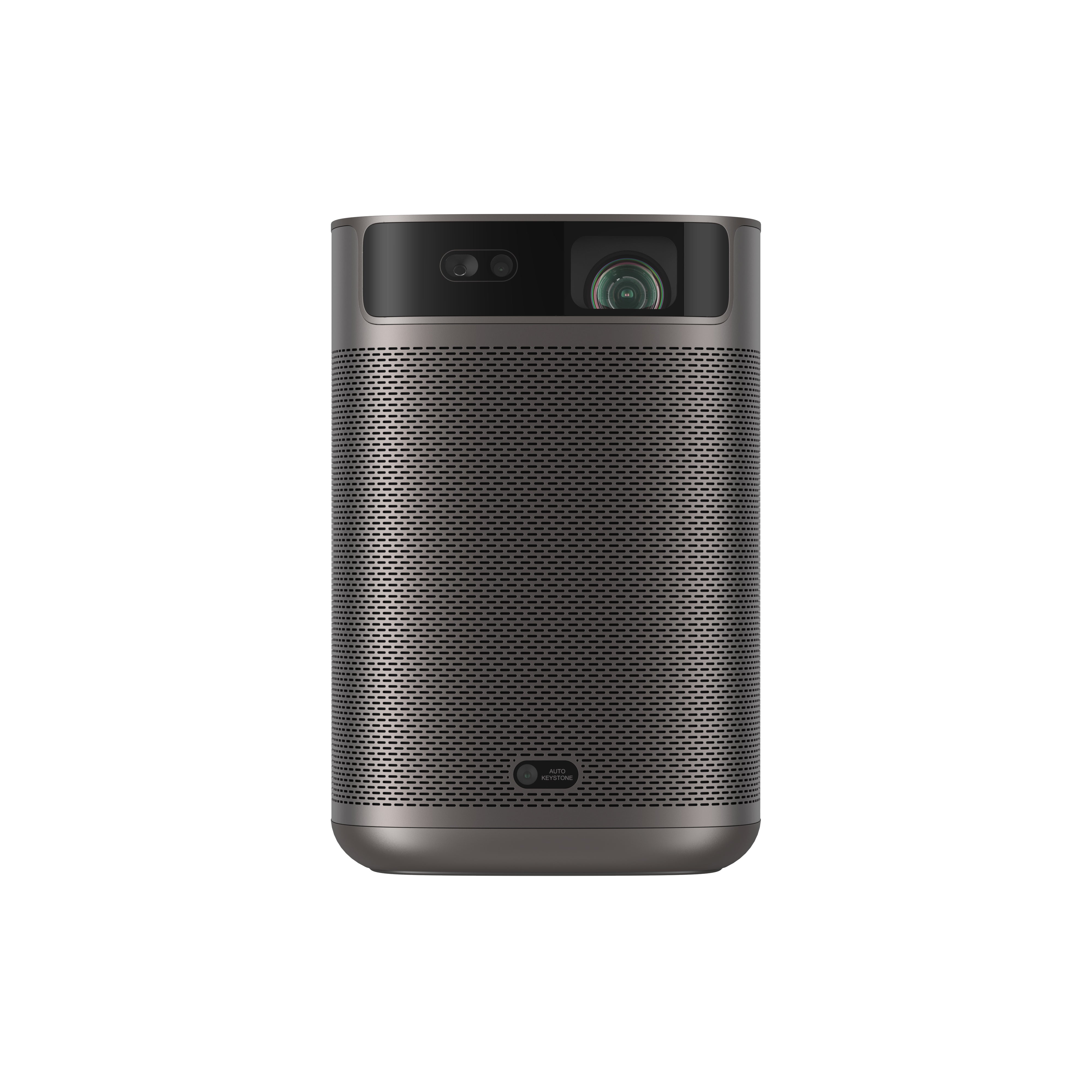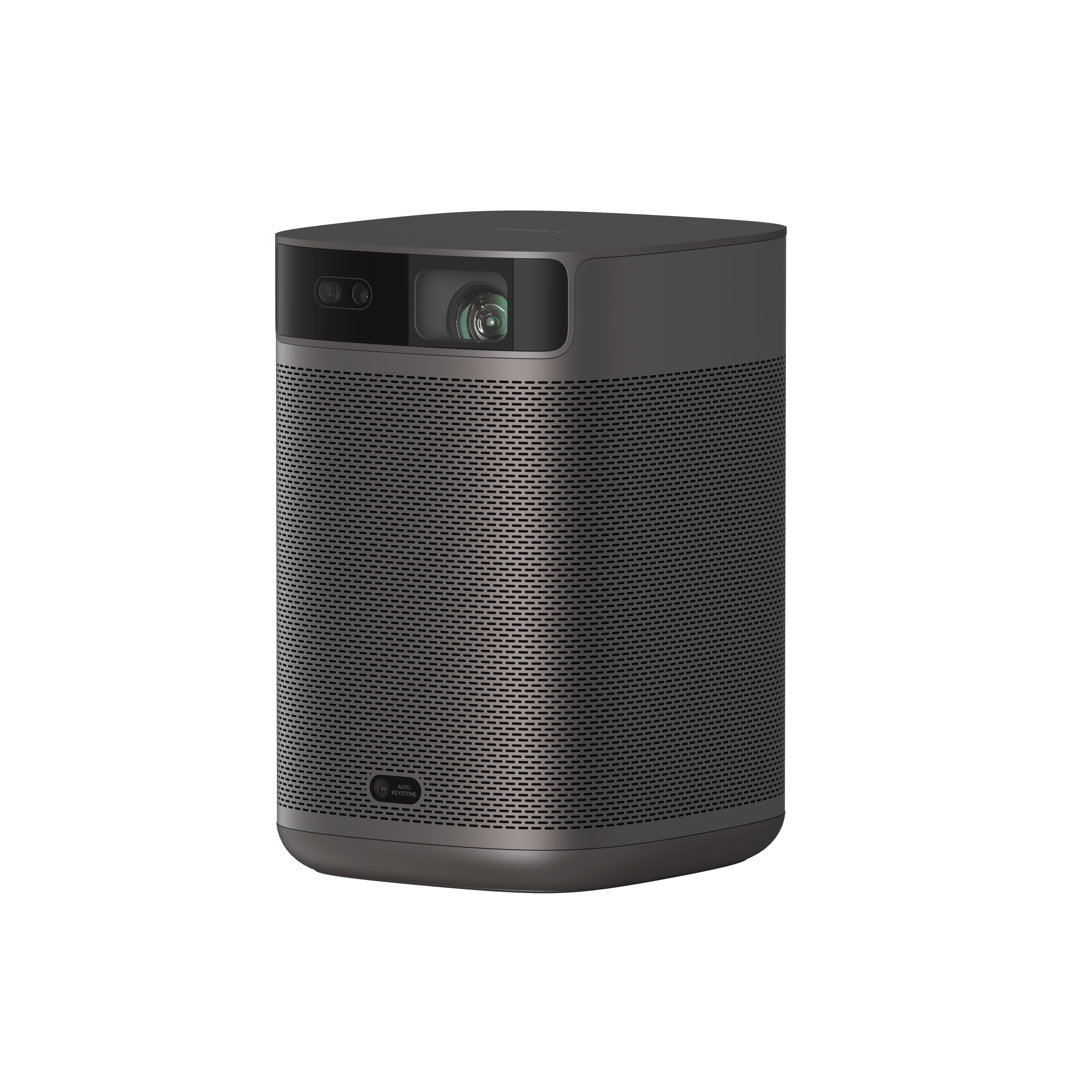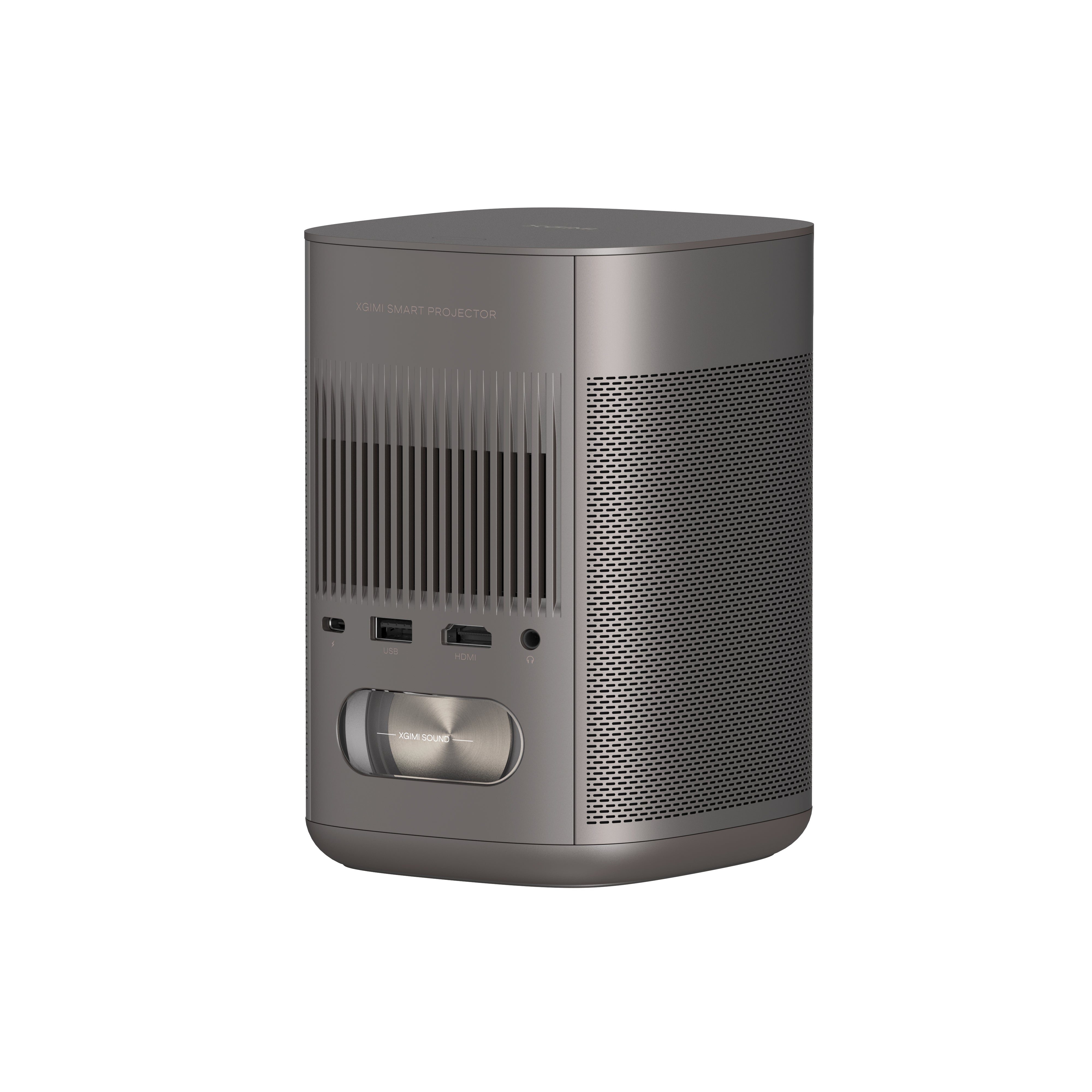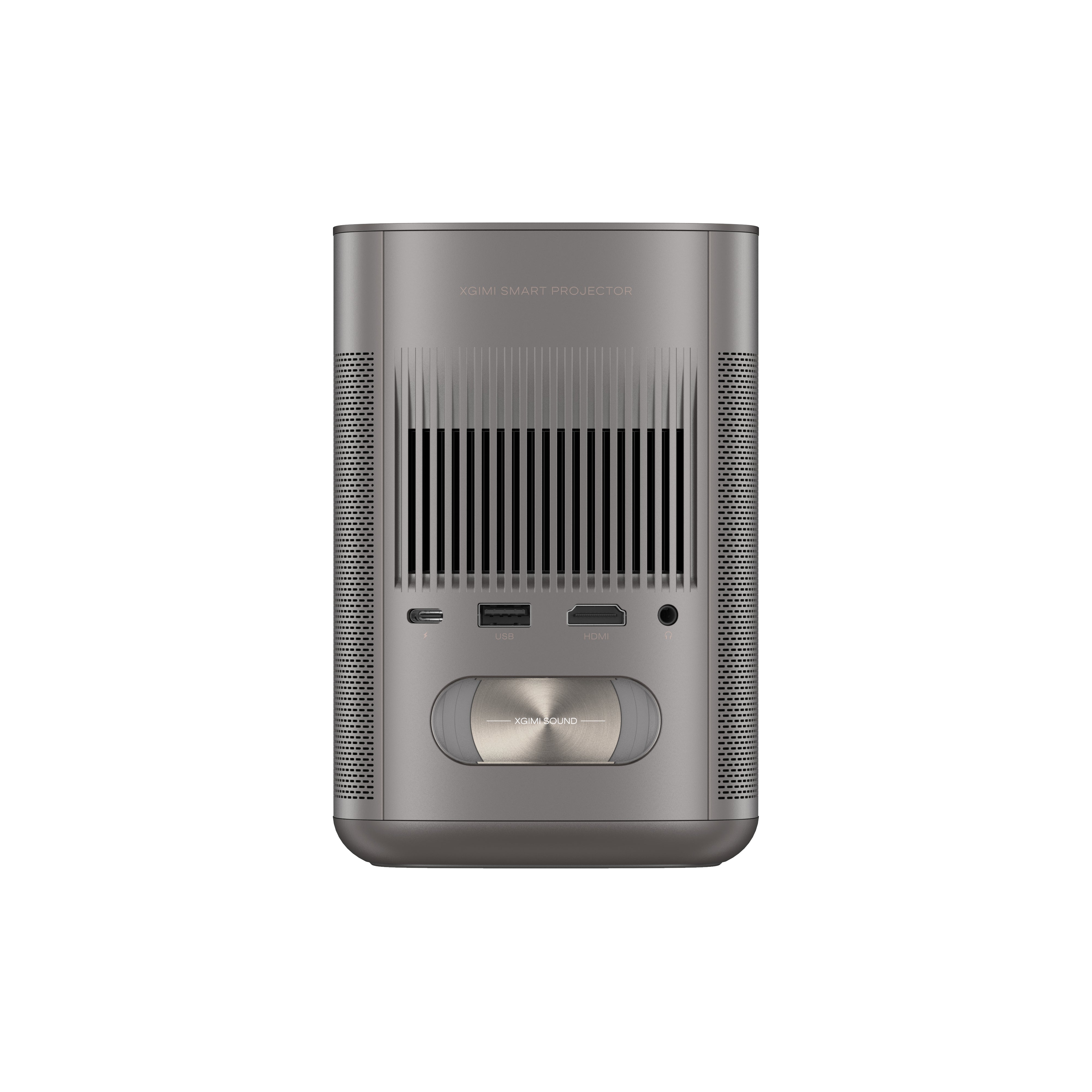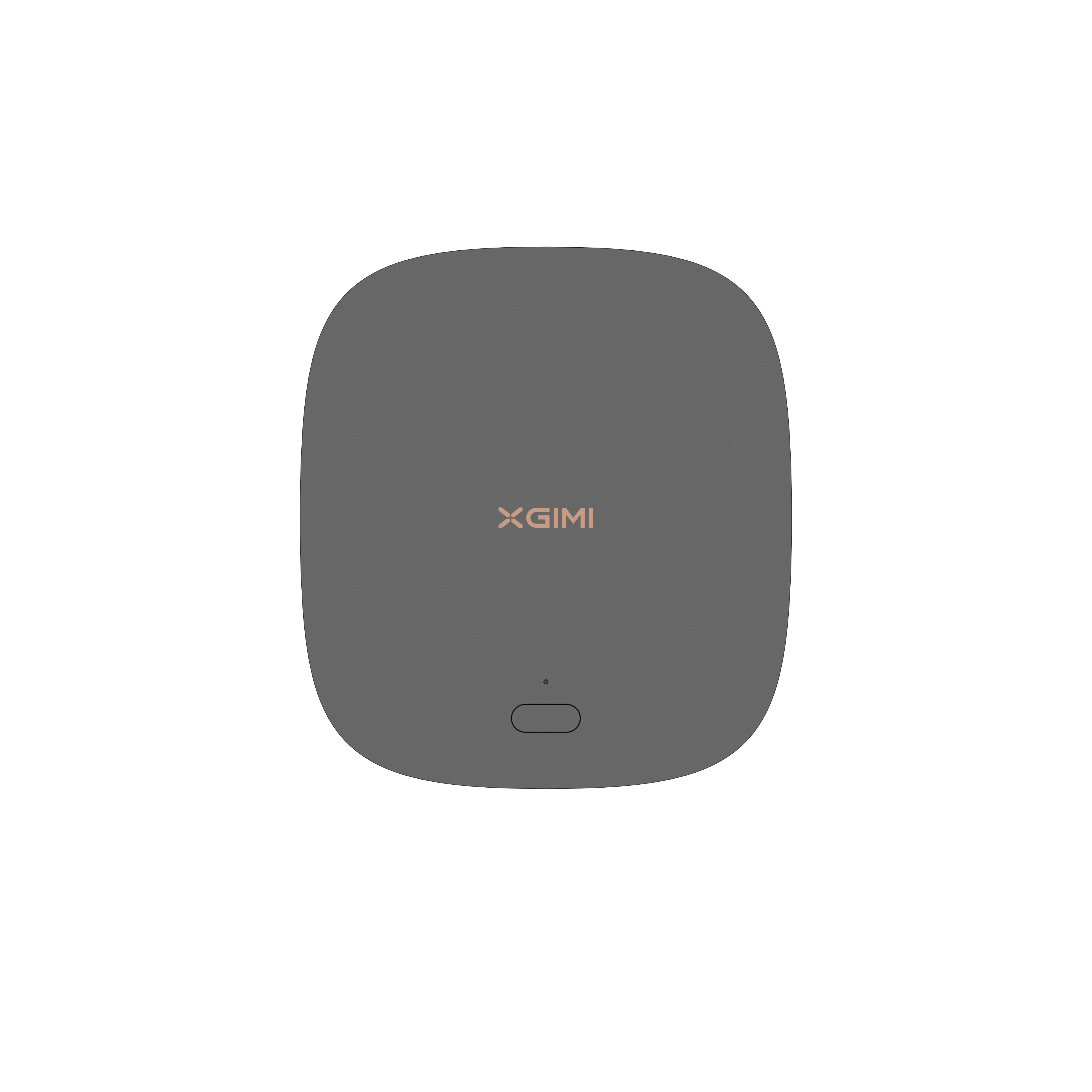 True 4K Technology: Decorate any room with breathtaking 4K UHD displayed enormously on a 200" screen.
Bright 2200 ANSI Lumens: Ultra-bright projection that delivers incredibly sharp and detailed imagery any time of day.
Powerful Sound: Dual 8W built-in Harman Kardon speakers deliver cinematic sound effects without needing external soundbars.
ISA Technology: Automated screen alignment, focus, and obstacle avoidance ensure that your viewing experience goes uninterrupted.
Android TV™: Endless entertainment from popular streaming apps like Hulu, Prime Video, and Disney+ is at your fingertips.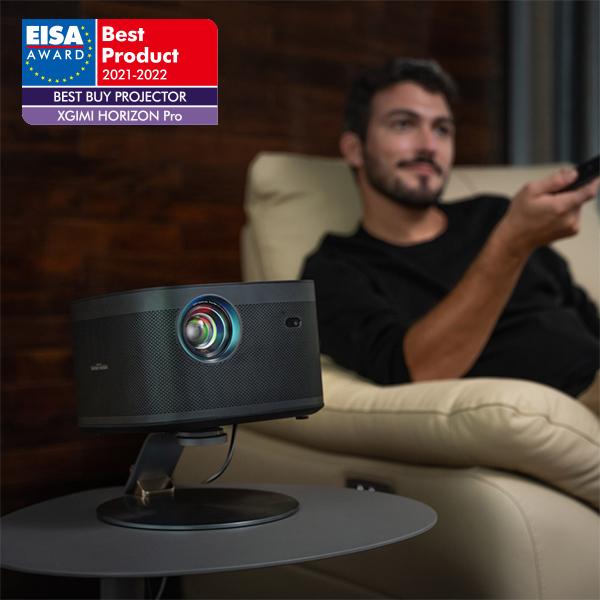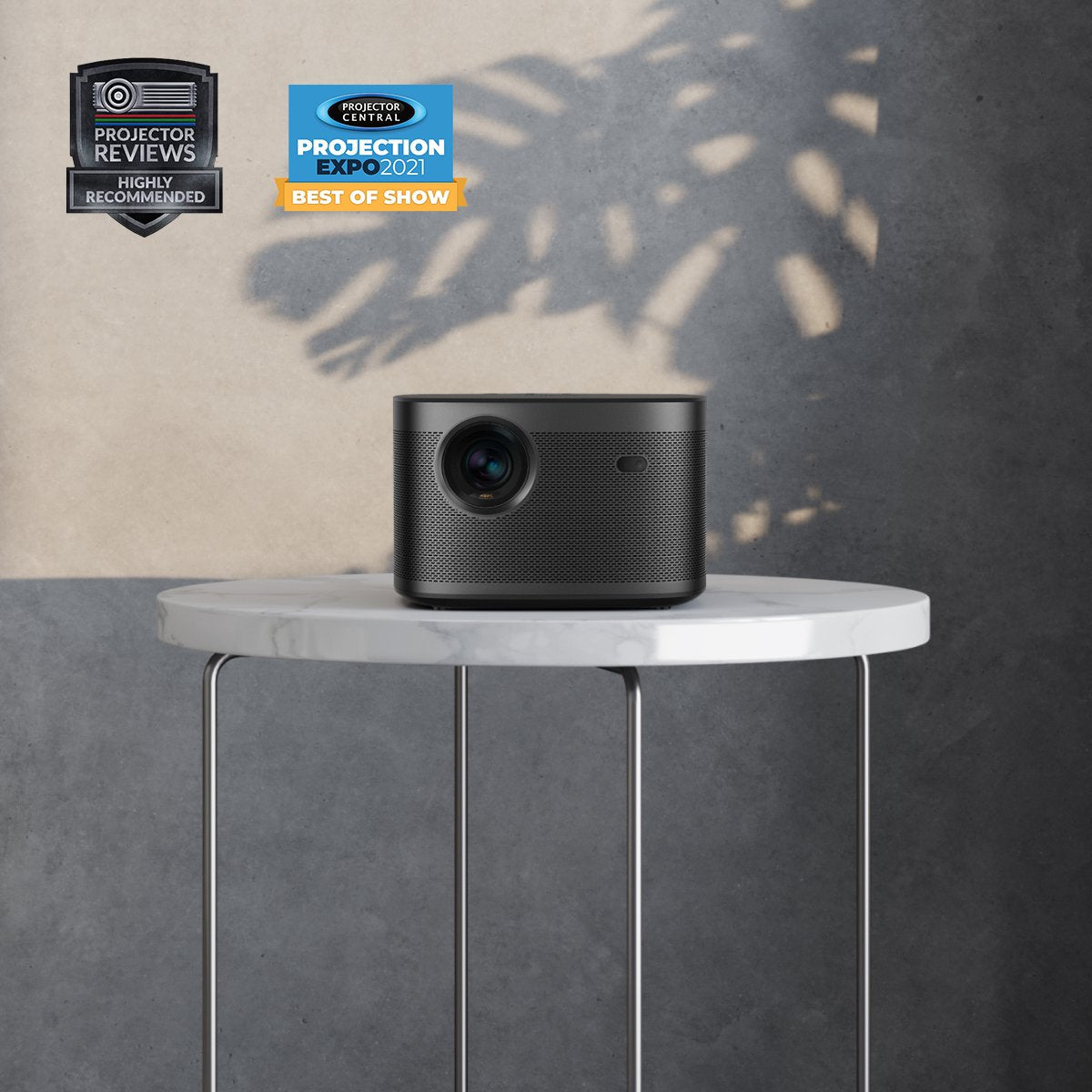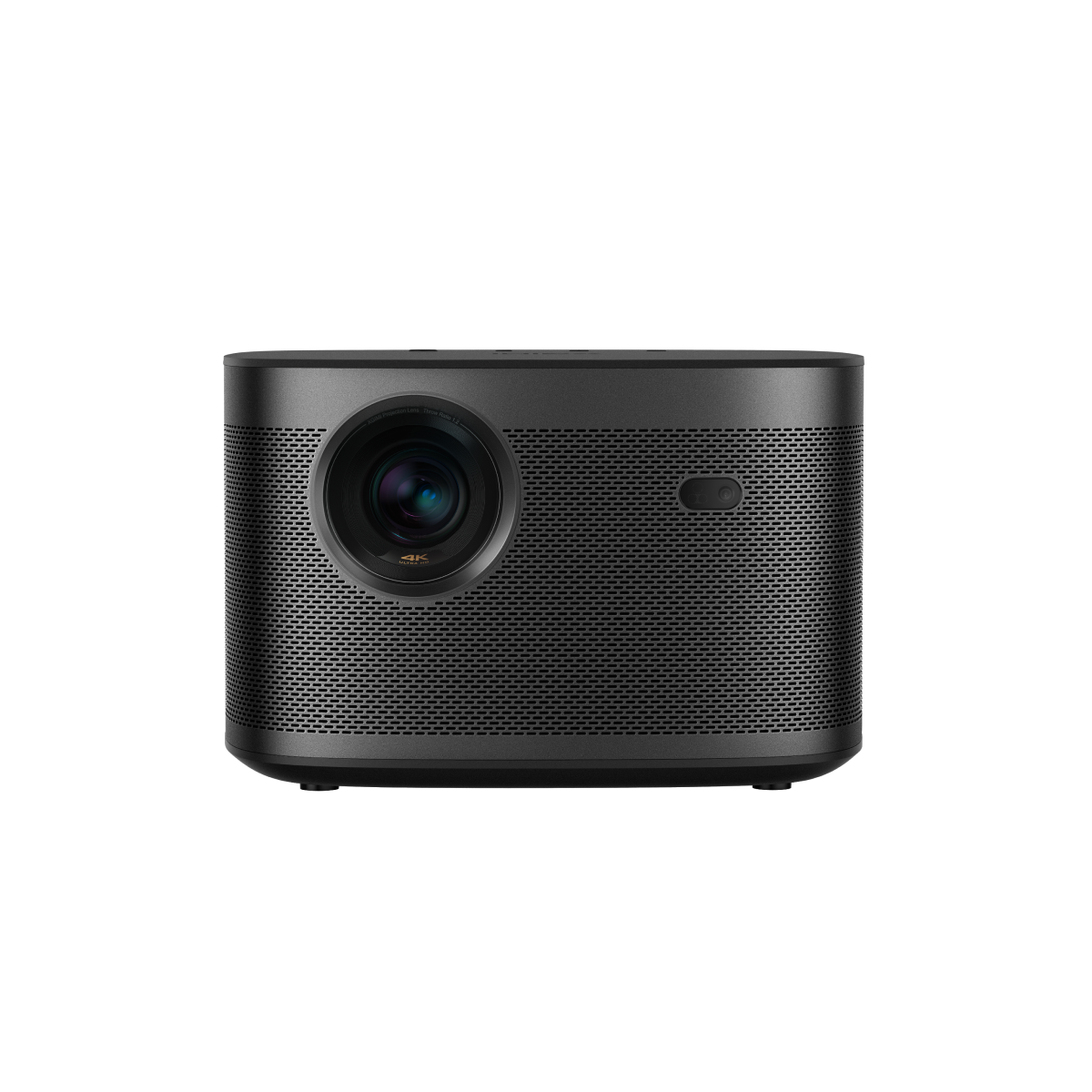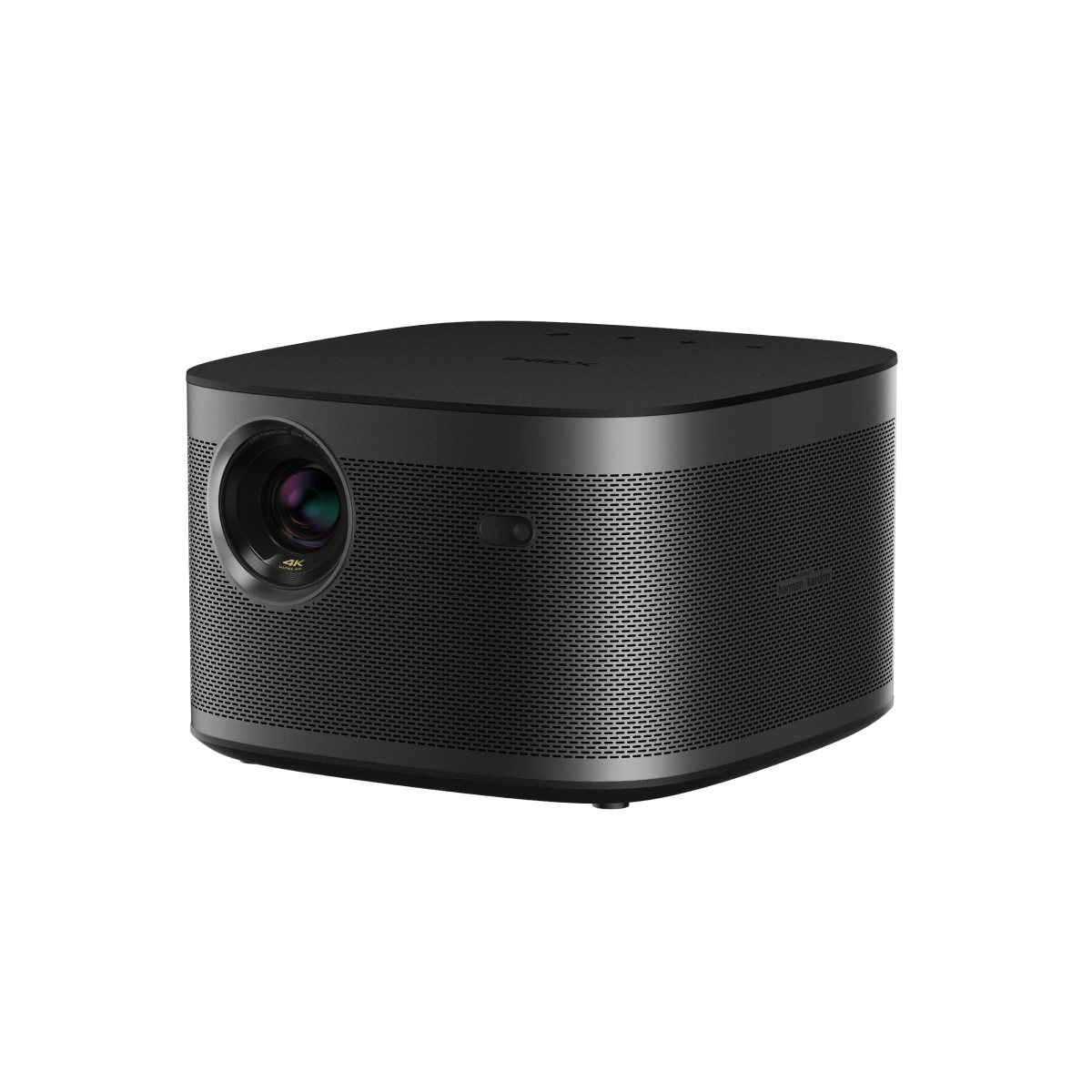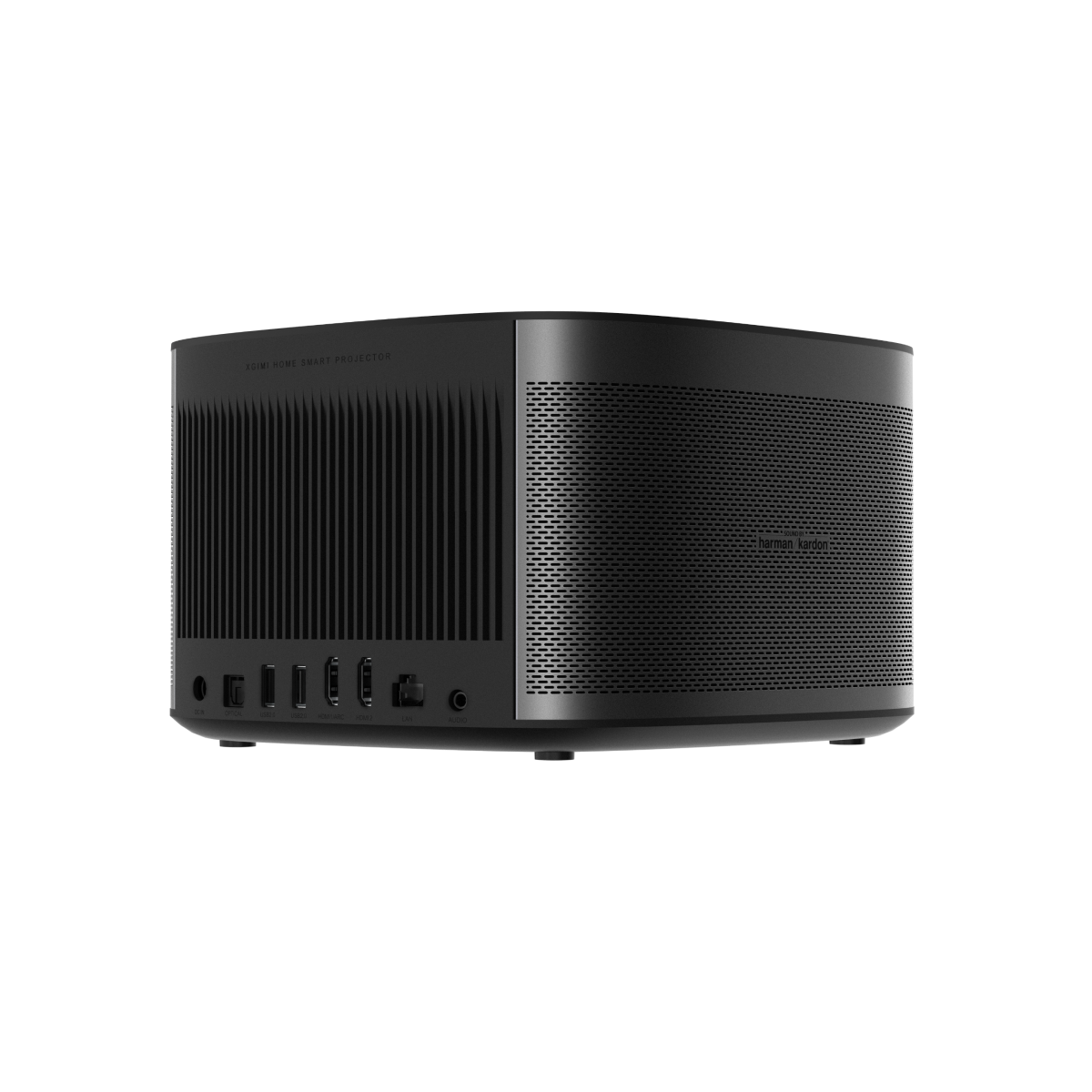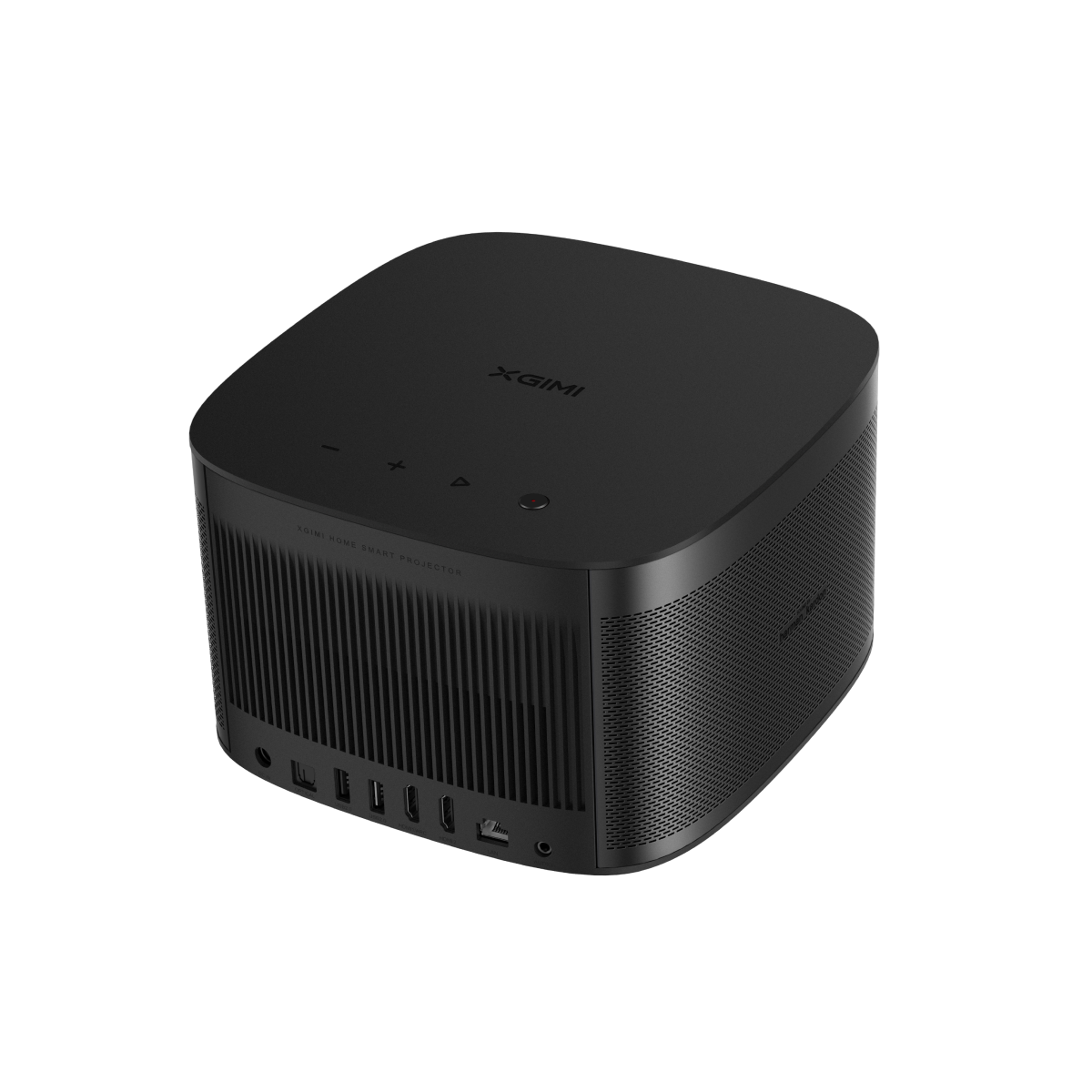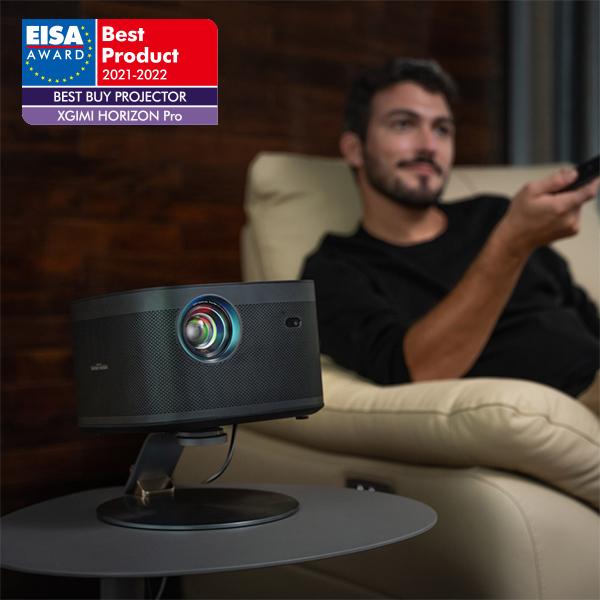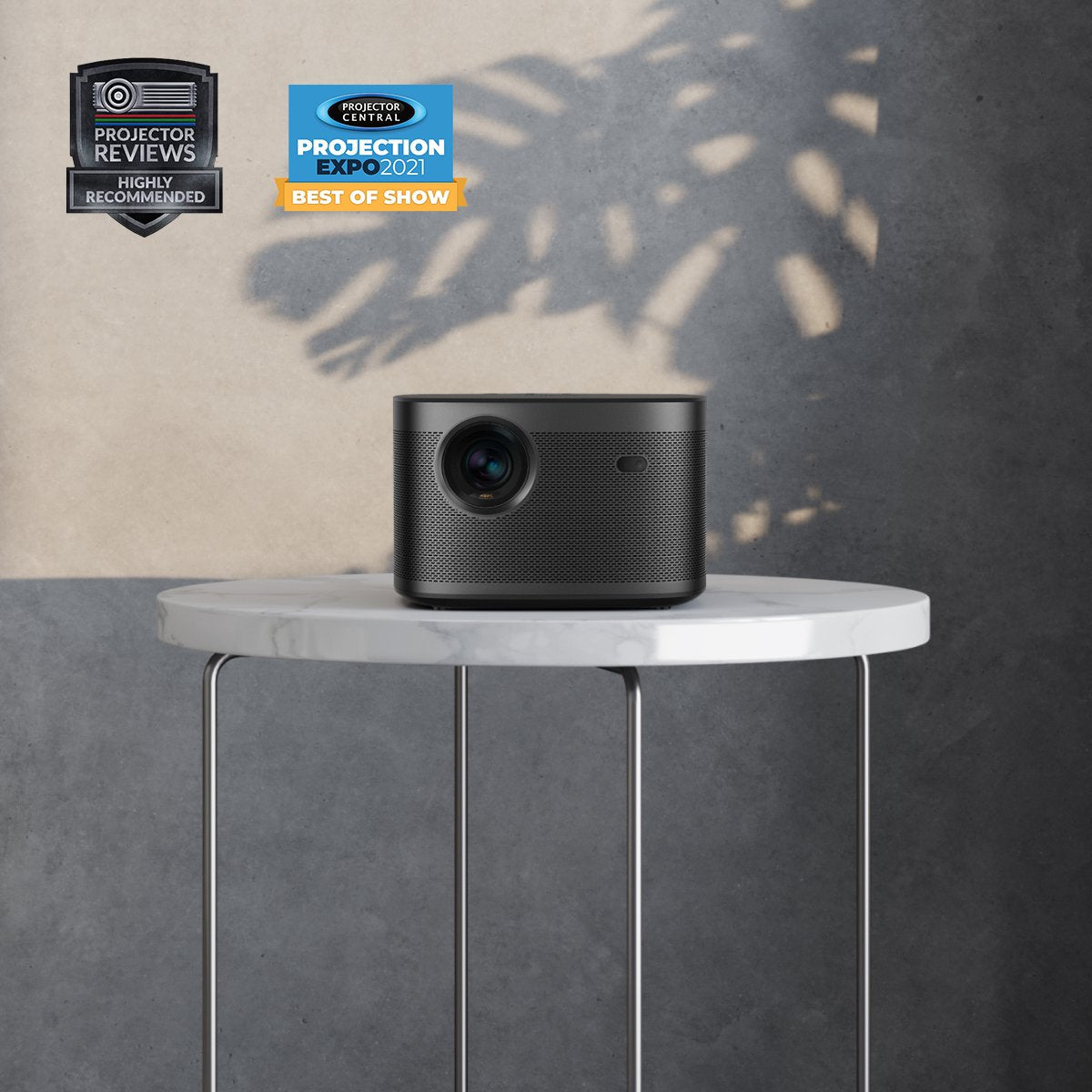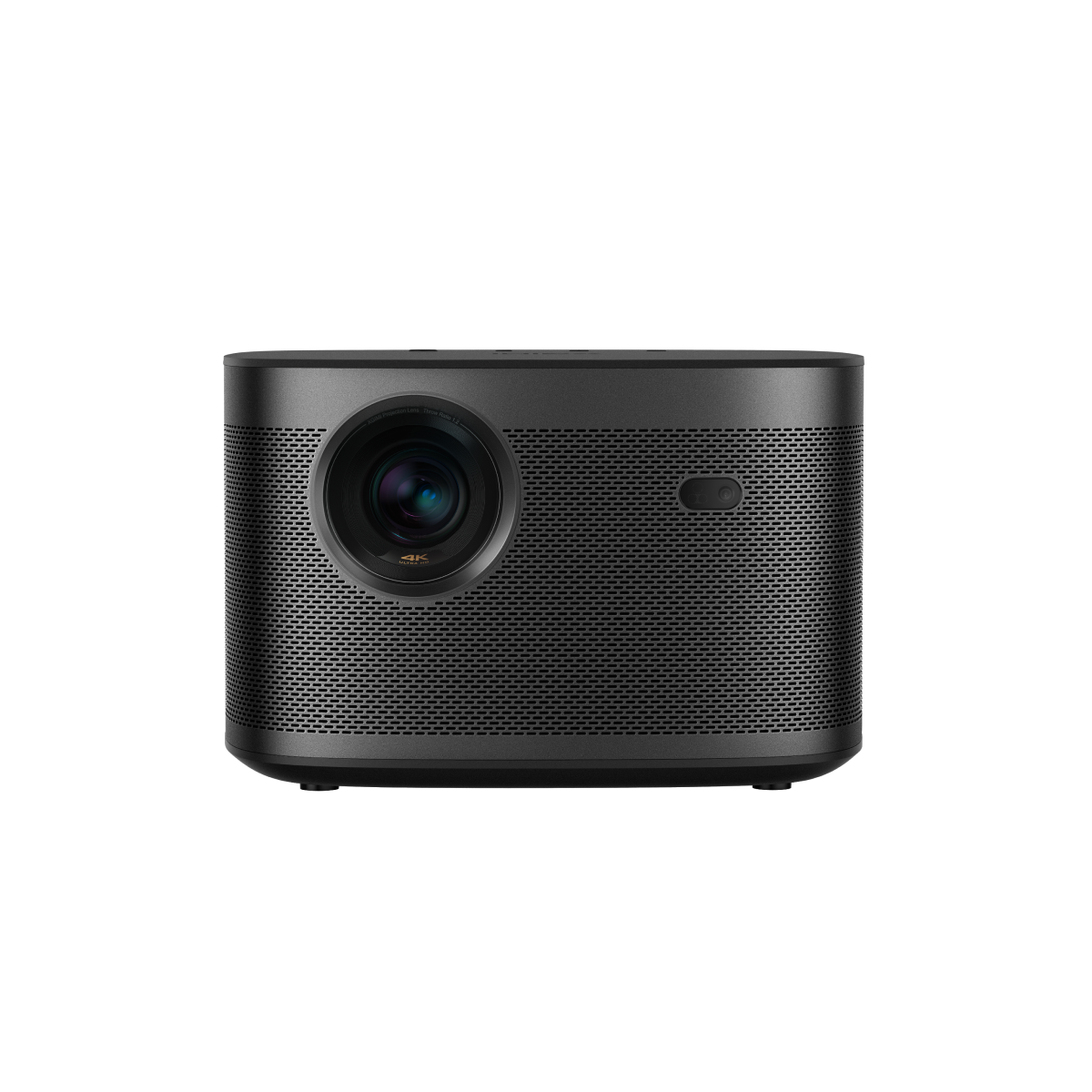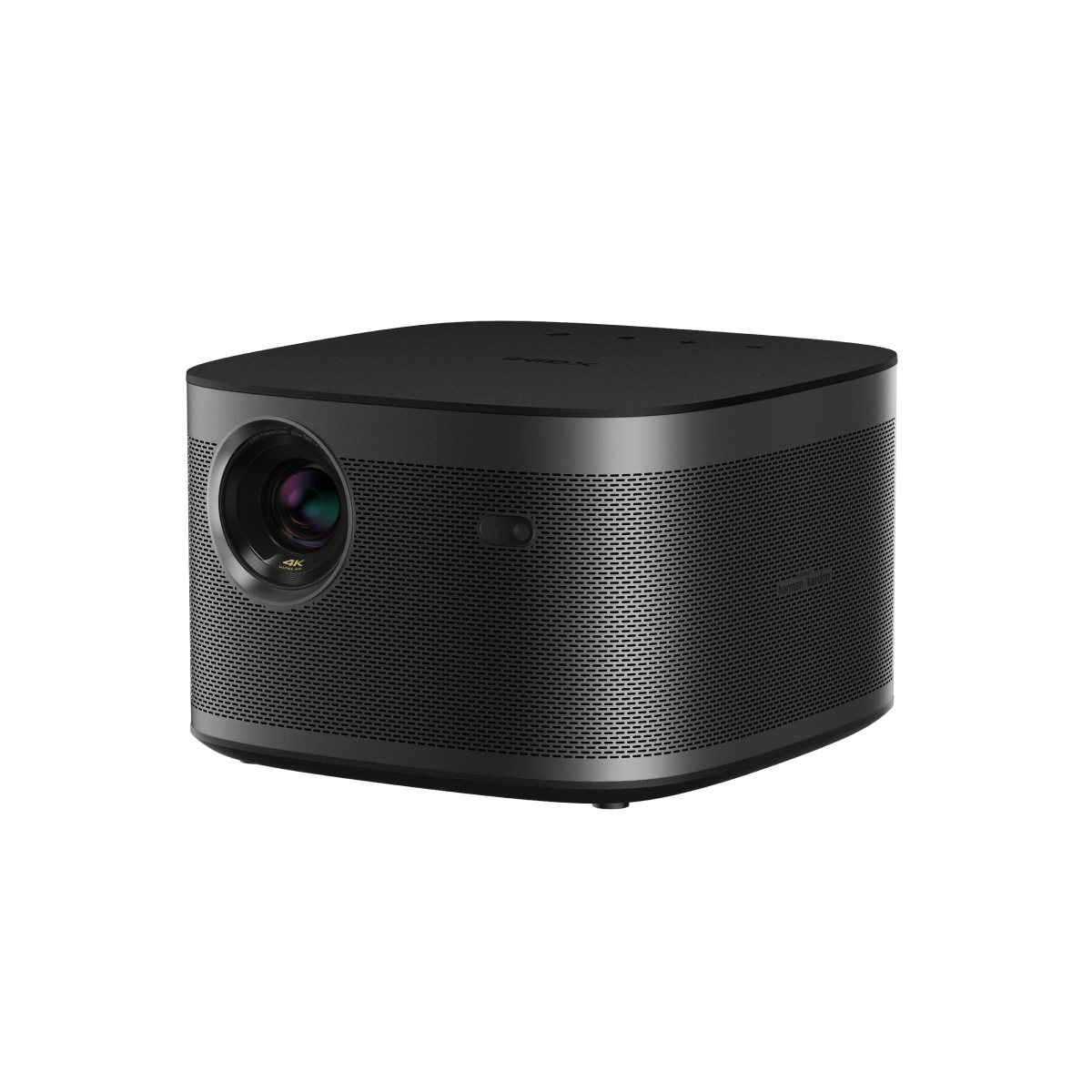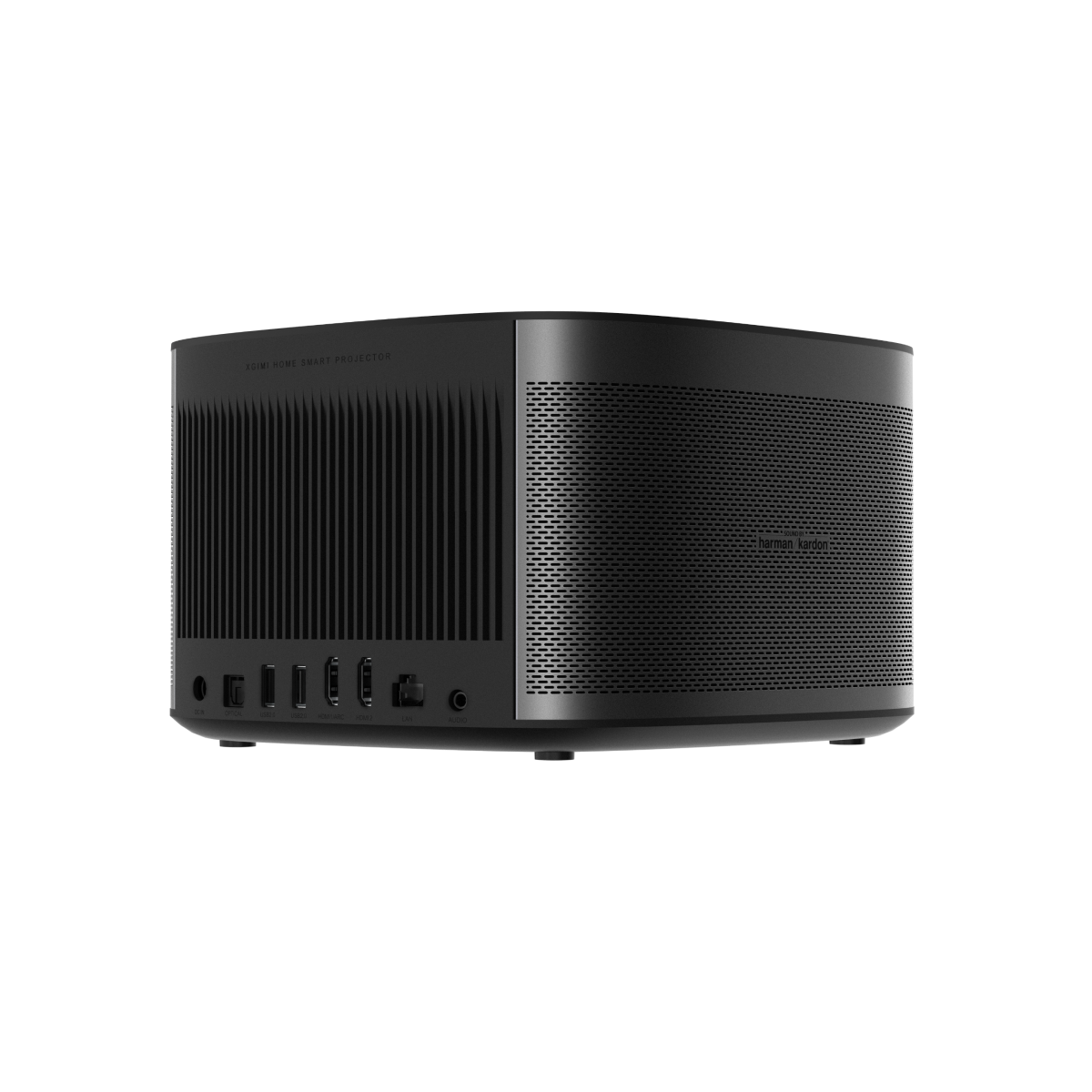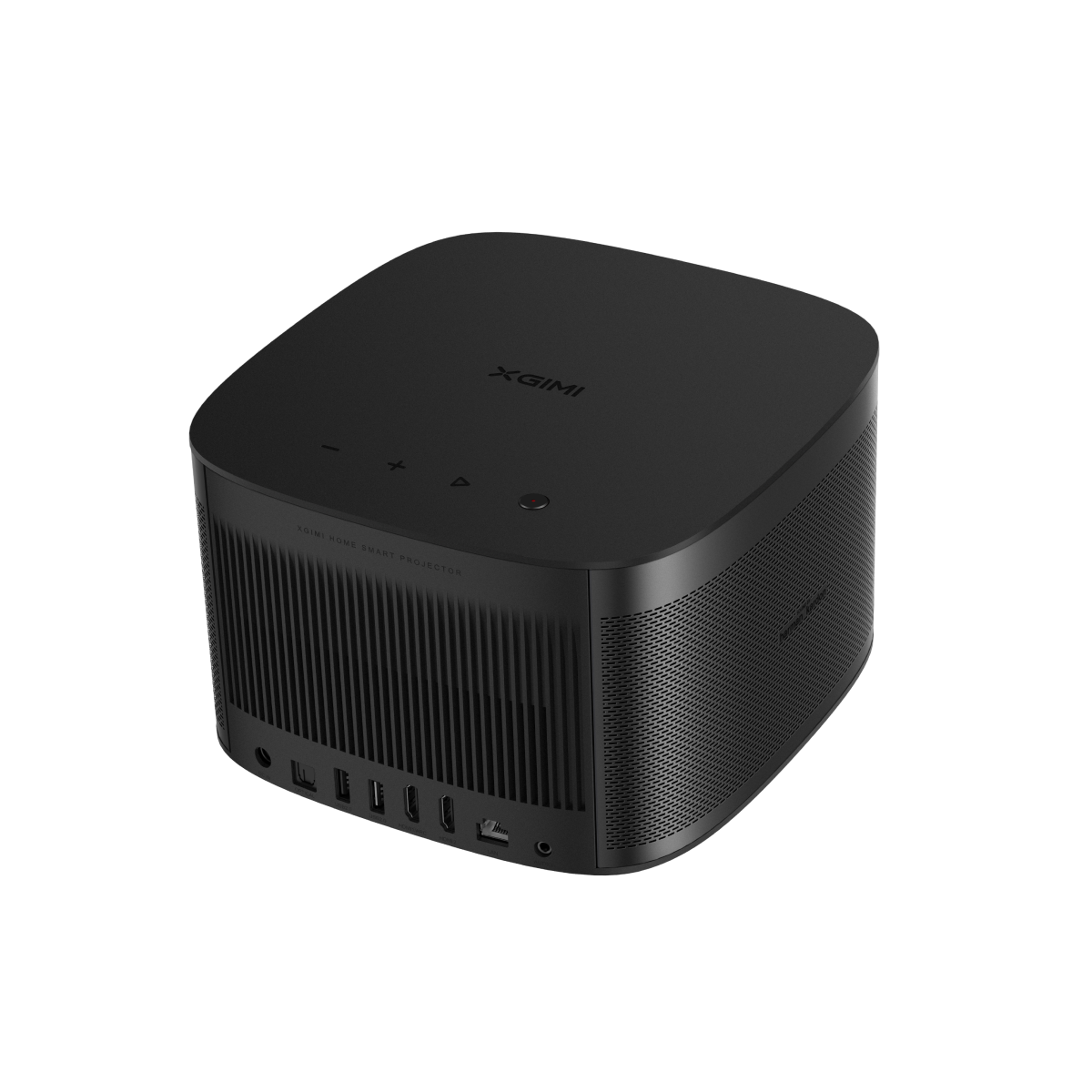 Conclusion
A theater room projector is fitted in a theater room for movie watching, gaming, and watching other content. The theater room projector is usually portable and adequately sized for theater rooms. They are like the usual projectors, just much smaller.
This guide will review all you need to know when choosing a great projector for a theater room. The outline includes specifications for theater room projectors, setting them up, and how to maintain a projector.
Get $10 off Your Next Purchase
Join the XGIMI Community Today!