Portable Gaming Projectors Elevating Your Gaming Experience Anywhere
By XGIMI Tech - 2023-05
Introduction
In recent years, the video game world has undergone significant renovations thanks to technological advances. With the portable game projector, gamers are guaranteed a unique gaming experience with each game. Easy to use, this device replaces your classic screen. Discover in this article the advantages of the portable gaming projector and the best XGIMI projectors available on the market.
How Does a Portable Gaming Projector Enhance the Gaming Experience?
The advantages of the portable game projector are many. It will allow you to live a real immersive experience.
Large display size
Unlike traditional screens, the portable gaming projector allows you to get a larger image. This improves your gaming comfort. You won't have to stand too close to your screen. The portable projector offers maximum immersion. You can better analyze the games and make all the movements you want.
High-definition image quality
When it comes to professional gamers, they demand nothing short of perfection when it comes to image quality. While PC gaming manufacturers have made strides in recent years, it's important to note that they still fall short of meeting every expectation. But fear not, for the ultimate solution has arrived in the form of the portable gaming projector, ready to redefine your gaming experience with unparalleled visual brilliance.
Behold the power of the best portable gaming projectors, delivering jaw-dropping image quality that will leave you in awe. With their high resolution and impressive brightness, these projectors ensure a crystal-clear and razor-sharp image that will transport you into the heart of the action. Say goodbye to compromise and hello to gaming visuals that exceed your wildest dreams. It's time to level up your gaming journey with a portable gaming projector that brings your games to life like never before.
Versatility and portability
The portable game projector is also popular with gamers for its versatility and portability. For example, you can turn it into a real home theater to watch series or movies. The portable projector is also compact and very light. It is easily movable. You can therefore enjoy your games in any houseroom or take them to a friend's house for a game of video games.
Compatibility with various game systems
The portable game projector is also compatible with various gaming systems. Indeed, these electronic devices have many connectivity ports. So you can connect the device to your gaming PC with a suitable cable. Moreover, they are compatible with Wi-Fi or Bluetooth systems. This promotes wireless projection.
Easy to set up
Mounting a portable gaming projector couldn't be easier. It incorporates an automatic adjustment system. It is easy to use.
The Best XGIMI Portable Gaming Projectors
The XGIMI brand is known for the quality of its portable gaming projectors. Find below the best XGIMI portable projectors available on the market.
XGIMI MoGo 2 Pro
In terms of image and sound quality, XGIMI MoGo 2 Pro is undoubtedly the best laptop gaming projector. It has designed to guarantee gamers optimal visual comfort. Thanks to the DLP matrix, this device projects images in Full HD. Its high resolution (1920 x 1080 pixels) and brightness of 400 ANSI lumens allow you to have sharp and clear images. It came with an HDMI port allowing it to project visual content in 3D. The XGIMI MoGo 2 Pro projector integrates Wi-Fi and Android TV. This makes this projector a versatile device. It is the ideal choice for professional gamers.
XGIMI MoGo 2
If you can't choose the XGIMI MoGo 2 Pro, you can refer to XGIMI MoGo 2 projector. Both devices have almost the same features. The XGIMI MoGo 2 came with DLP display technology. Its brightness is also 400 lumens. So you get a clear picture. The XGIMI MoGo 2 projector renders all colors in great detail. Thanks to its two speakers of 8 W each, this device delivers a sound of optimal quality. Only its resolution differentiates it from the pro model. It is 1280 × 720 pixels.
XGIMI Halo+
XGIMI Halo+ is also one of the best XGIMI portable gaming projectors. It is a pocket model. It is ultra-compact and can accompany you anywhere you go. It is equipped with a rechargeable battery with an autonomy of 2 hours. Thanks to the Google Assistant feature, you can control your device by voice. It also features Chromecast for wireless streaming. This projector is capable of displaying images in HDR, Full HD, and 3D. Its high definition of 1080 pixels and 900 lumens guarantees a very high-quality image.
XGIMI MoGo Pro
Like other portable gaming projectors, DLP technology enables the XGIMI MoGo Pro to deliver a crisp, clear image with 300 ANSI lumens of brightness and 1920 × 1080 pixel resolution. Arranged at a distance of 2 meters, this pocket projector offers a Full HD screen of 76 inches. Its sound power is 6 Watts. This device also integrates an Android TV operating system, Google Assistant as well as Chromecast. It is compatible with several video game systems.
XGIMI HORIZON Pro
This portable Ultra HD DLP gaming projector features powerful LED lighting with a 16-watt audio system. The integrated Android TV system makes the XGIMI HORIZON Pro compatible with all streaming applications. It features a very high resolution (3840 x 2160 pixels) with a brightness of 2200 lumens. This allows gamers to enjoy the best quality images. This projector also came with a front camera that allows it to focus automatically. The custom mode allows for improving image quality.
XGIMI HORIZON
XGIMI HORIZON is a versatile and easy-to-use device. Like the pro model, XGIMI HORIZON incorporates advanced imaging features. It features DLP display technology, Android TV, and Chromecast functionality. On the connectivity side, this projector has DC, HDMI, and USB input ports. It is also compatible with Wi-Fi and Bluetooth. But unlike the pro model, the resolution of XGIMI HORIZON is 1920 × 1080 pixels.
XGIMI Elfin
This is the best-selling XGIMI projector model. This high-performance projector lets you get the most out of your video games thanks to its excellent resolution (1920 × 1080 pixels) and incredible brightness (800 ANSI lumens). It works with DLP technology and offers a clear, high-contrast Full HD image with every possible detail. It has a built-in auto-tuning system. So you can concentrate on your game.
Where and How to Use a Portable Game Projector?
The portable game projector is an easy-to-use device. It is also appreciated for its versatility.
Playing in different places
You can use your device in different places. Whether it's at home, in a game room, at a friend's house, or other, you can enjoy your portable game projector. Even at home, you can play in different rooms (living room, bedroom, or other).
Multiplayer game with your friends and family
The portable game projector is the ideal solution for multiplayer gaming. So you can play with your family or friends. This device allows all players to enjoy greater immersion and the same gaming experience. Projection can be done on a wall or a screen.
Tournaments and competitive gaming events
At tournaments and competitive gaming events, all participants should have access to the same image quality and detail. The portable gaming projector is one of the most important devices for the successful organization of tournaments and competitive gaming events. All you need to do is find the perfect place to set up your device. Most devices have built-in automatic settings. This makes them easy to use.
How to Choose a Suitable Portable Gaming Projector?

Get ready to level up your gaming experience by choosing the perfect gaming projector that suits your every need. But hold on tight, because there are a few key factors to consider unlocking gaming greatness.
Consideration of game preferences
Your gaming preferences are an important criterion for choosing a game. For example, some games require the player to have the information as quickly as possible. In this case, a large image may not be necessary. You should therefore take this into account when choosing your portable gaming projector.
Portability and weight
The portability and weight of the projector are also part of the selection criteria. It should be light to be carried everywhere. XGIMI pocket projectors for example are very compact and light. They are the ideal choice for gamers on the go.
Brightness and image quality
These are the most important selection criteria. A projector with a high lumen count will allow you to play in a low-light environment. It will also have to offer a high-quality image, regardless of the projection environment.
Sound quality and connectivity
Sound quality has an impact on the gaming experience. So you need to check the power of your device's speakers. You should also check its connectivity. It will have to offer you several possibilities. An HDMI jack and a USB port are the minimum requirements.
Budget and profitability
The cost of portable gaming projectors varies from one model to another. So the choice will depend on your budget. Choose the projectors that offer the best value for money for the best results.
Product Recommendations
Choose portable WiFi projector to bring entertainment anywhere and anytime.
Hollywood-Standard Visuals: With 400 ISO lumens, integrated D65 color temperature standard adopted by Hollywood, and a 90% DCI-P3 color gamut, all colors are restored in brilliant, lifelike detail.
Seamless Setup, Smart Projecting in a Snap: Our new ISA 2.0 technology ensures you never miss a moment of your favorite movies, TV shows, or games.
8W Speakers with Dolby Audio: MoGo 2 Pro offers a deeply immersive and cinematic audio experience thanks to its built-in dual 8W speakers with Dolby Audio.
Smooth Android TV 11.0 and 3D Movies at Home: Decodes 4K video seamlessly and supports 3D content. Moreover, the upgraded Android TV 11.0 provides the ultimate user-friendly viewing experience.
Movies on the Go: Easily connect MoGo 2 Pro to your power bank, allowing you to move it to different rooms or take it on your next outdoor adventure.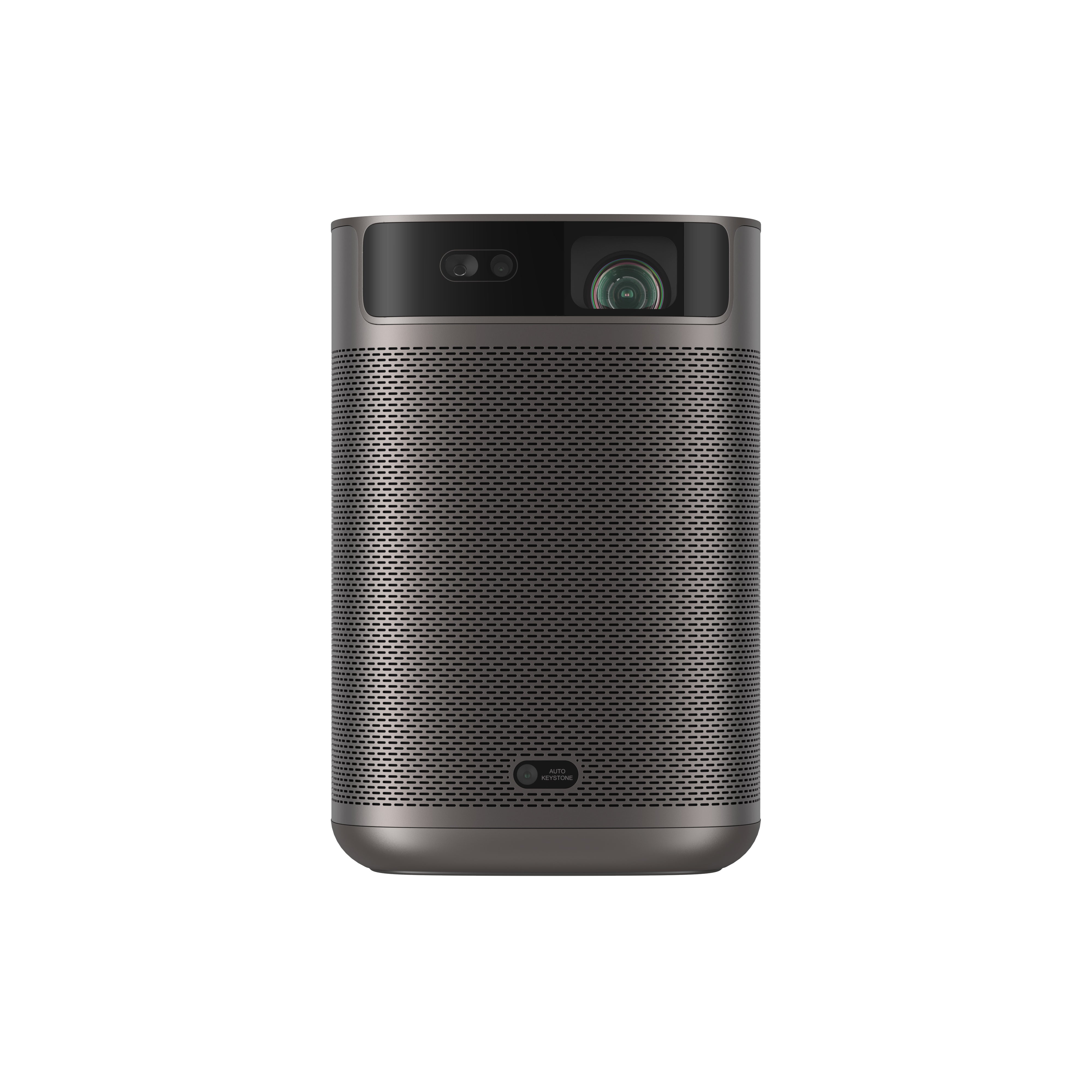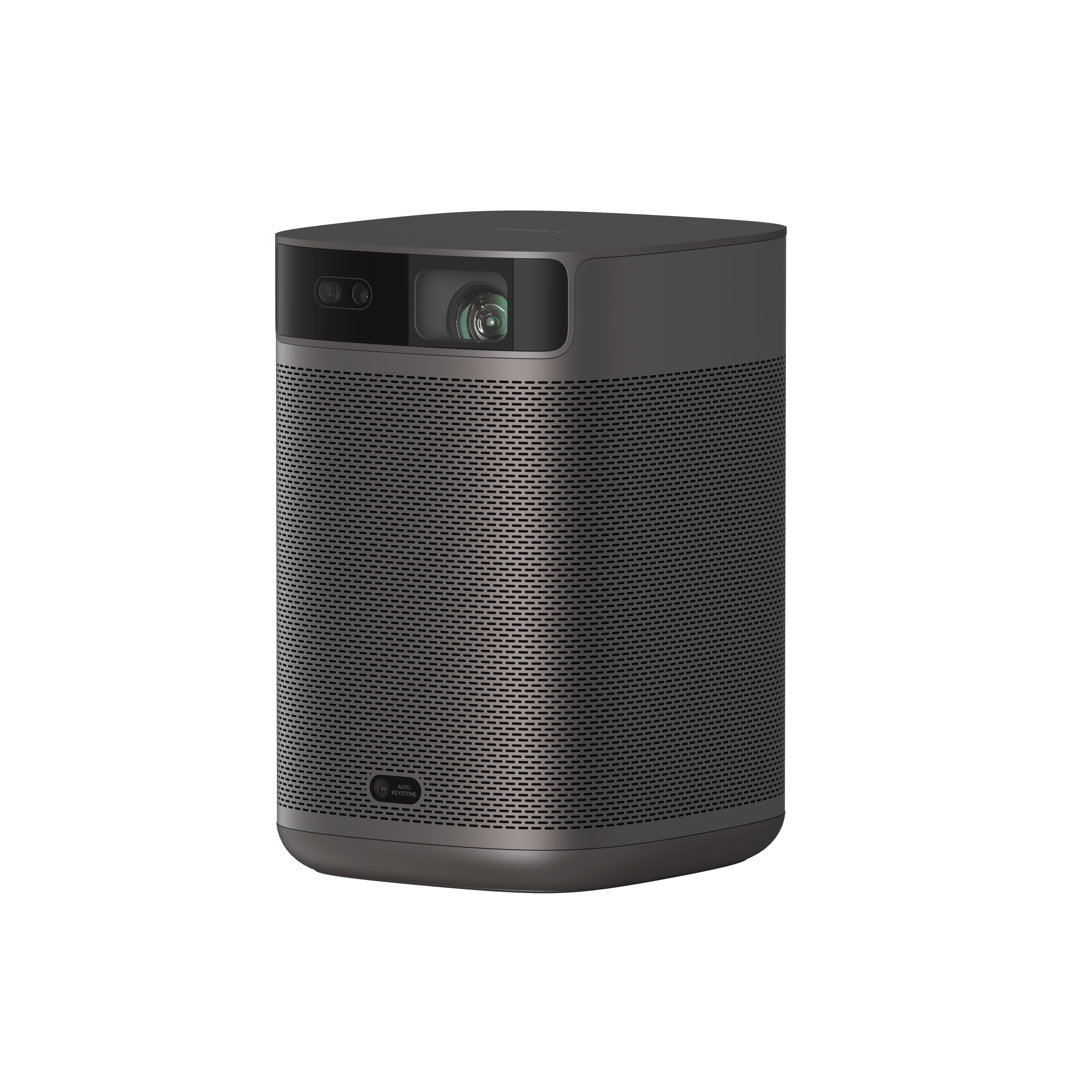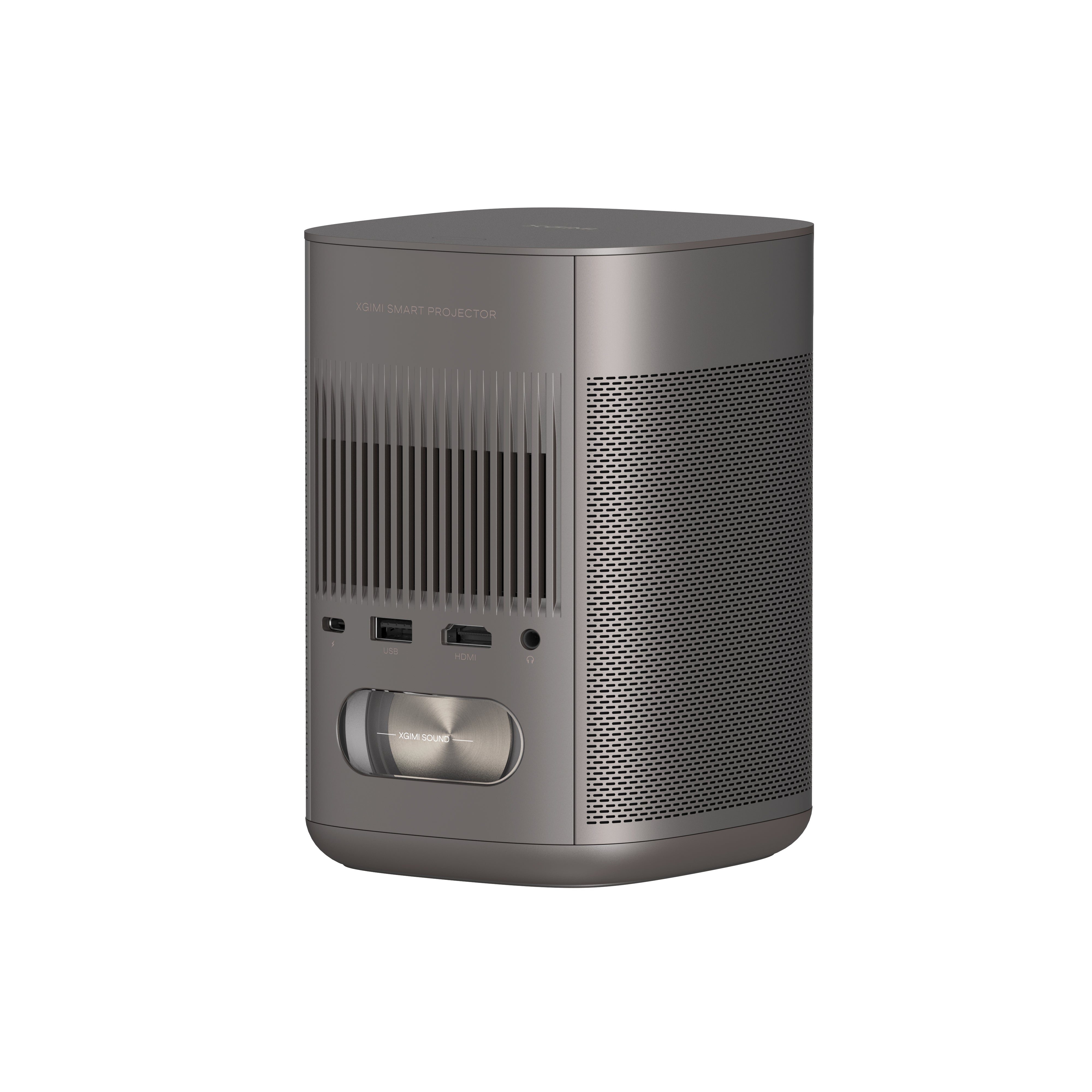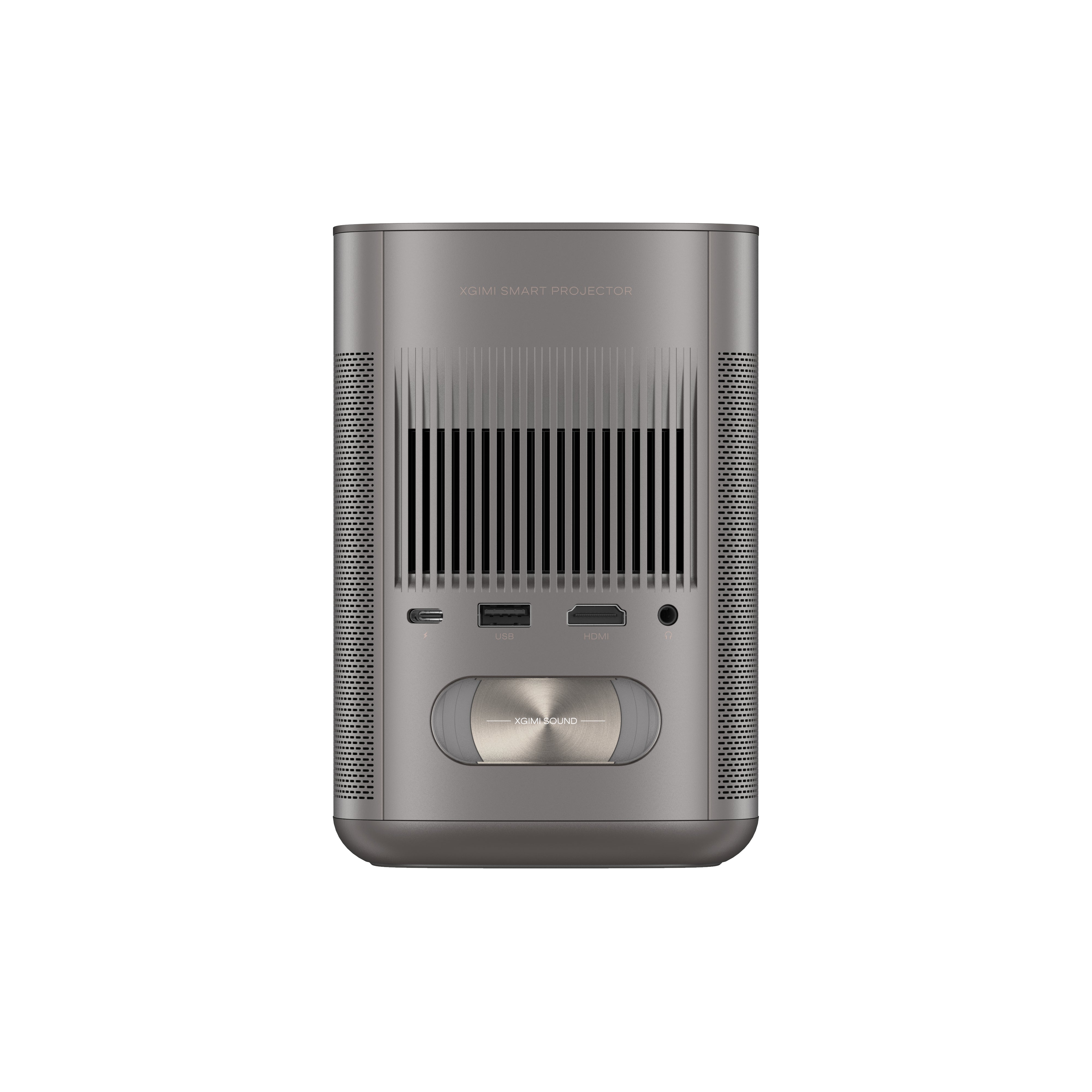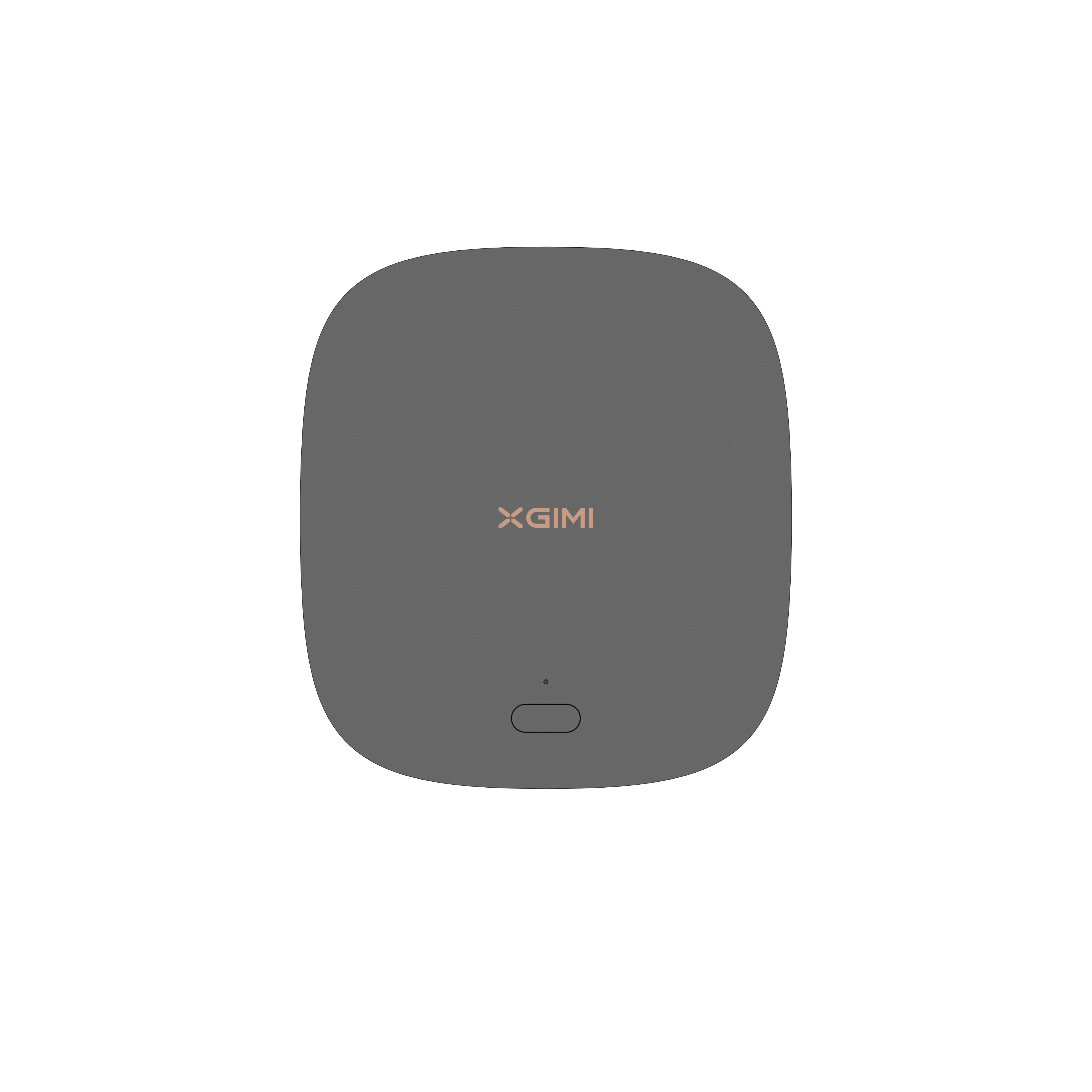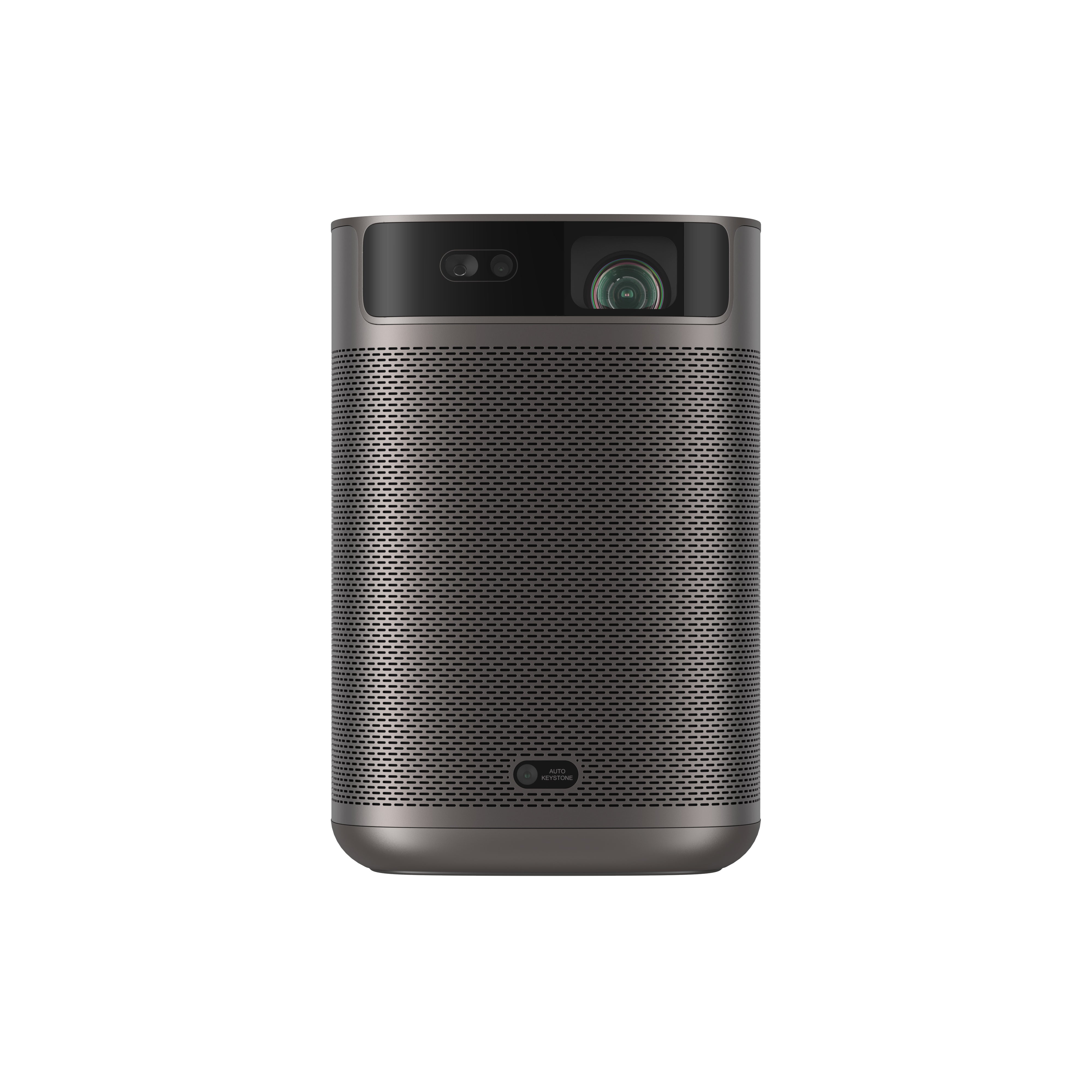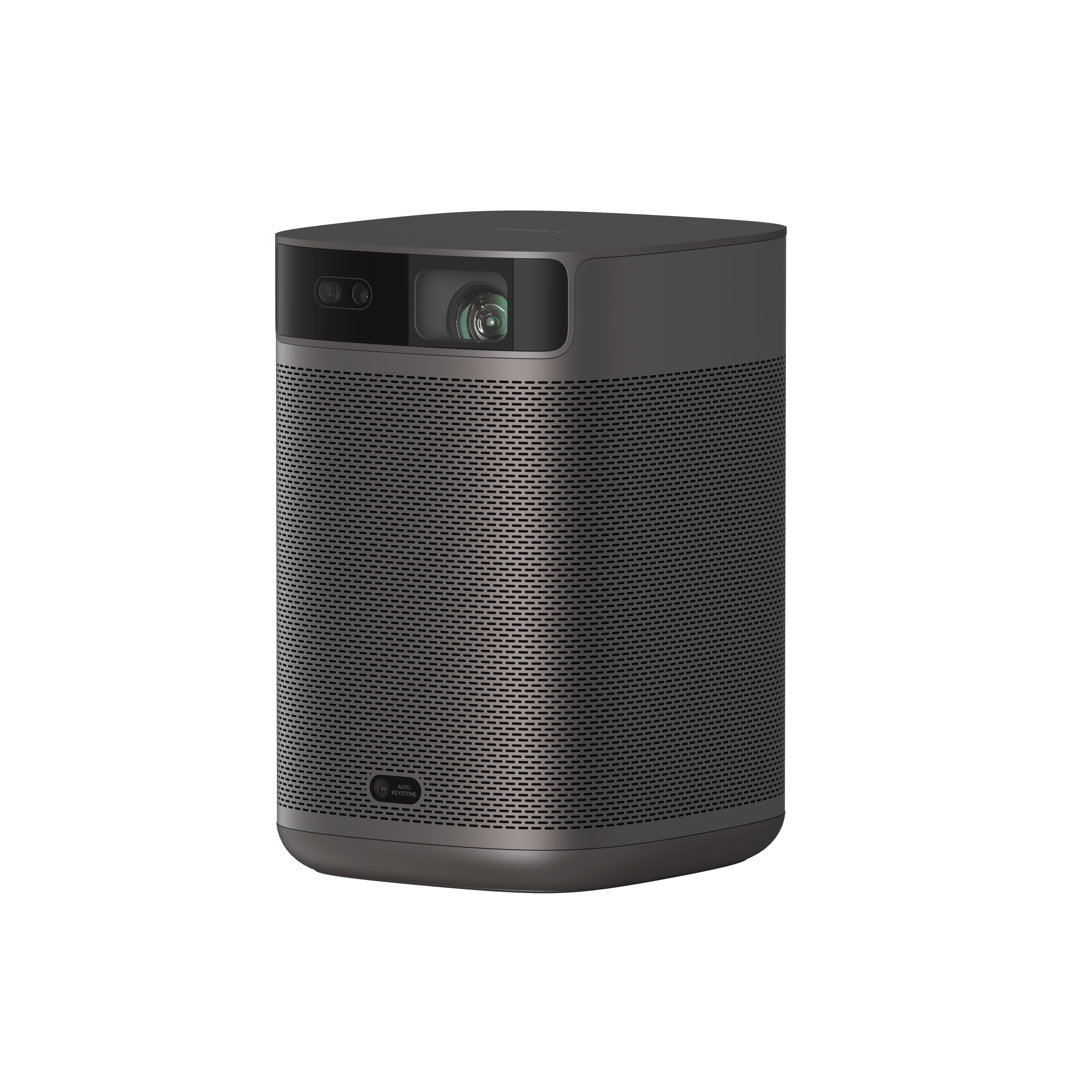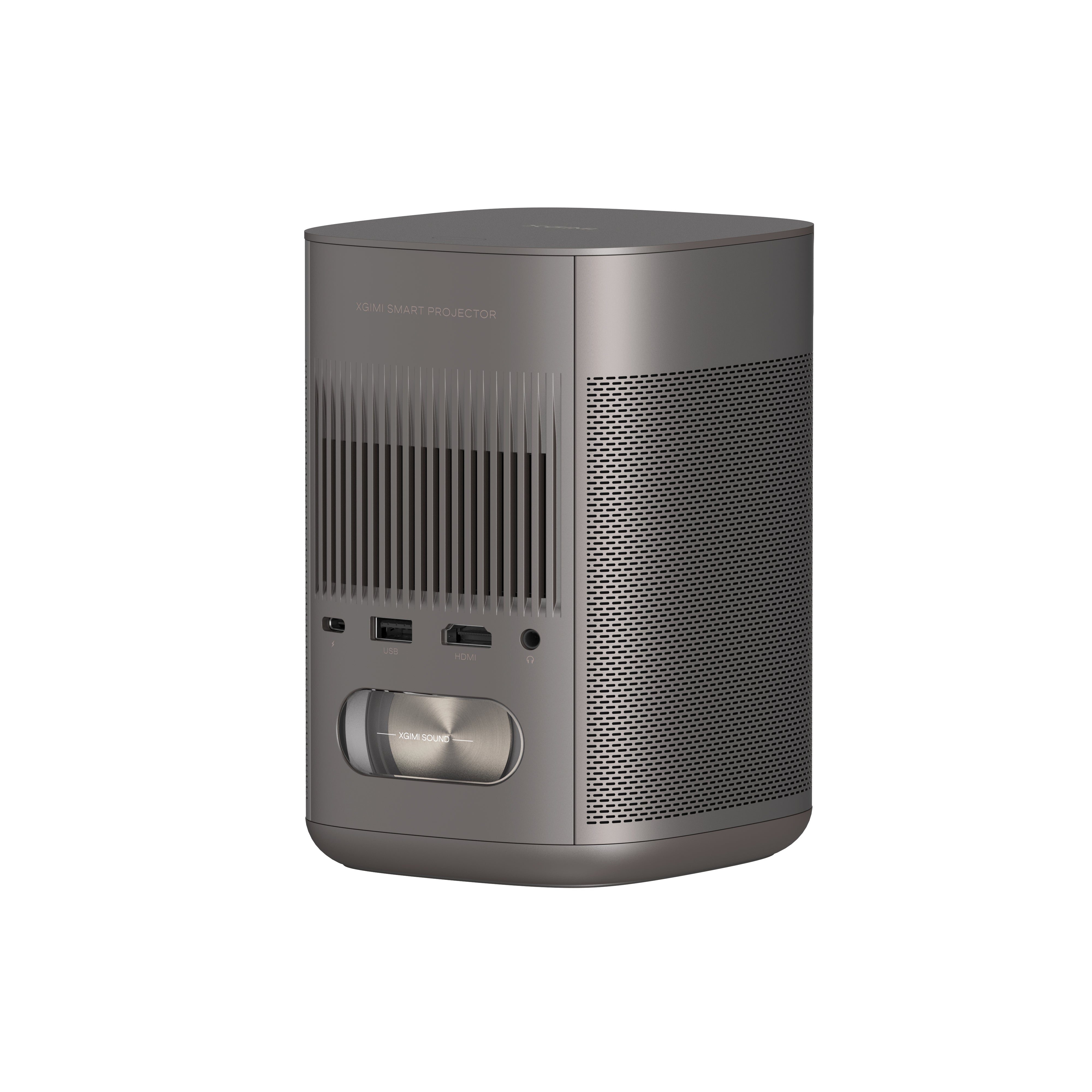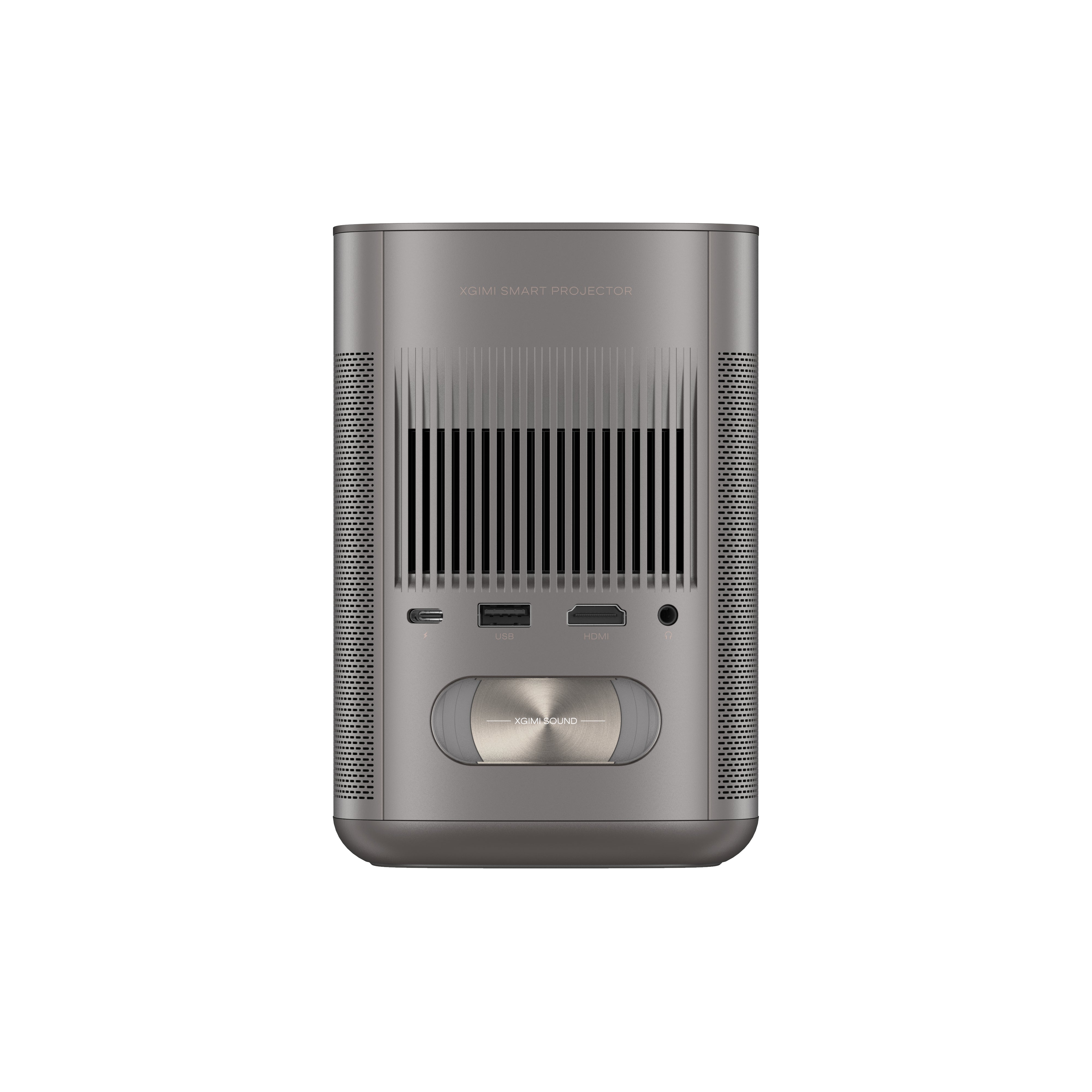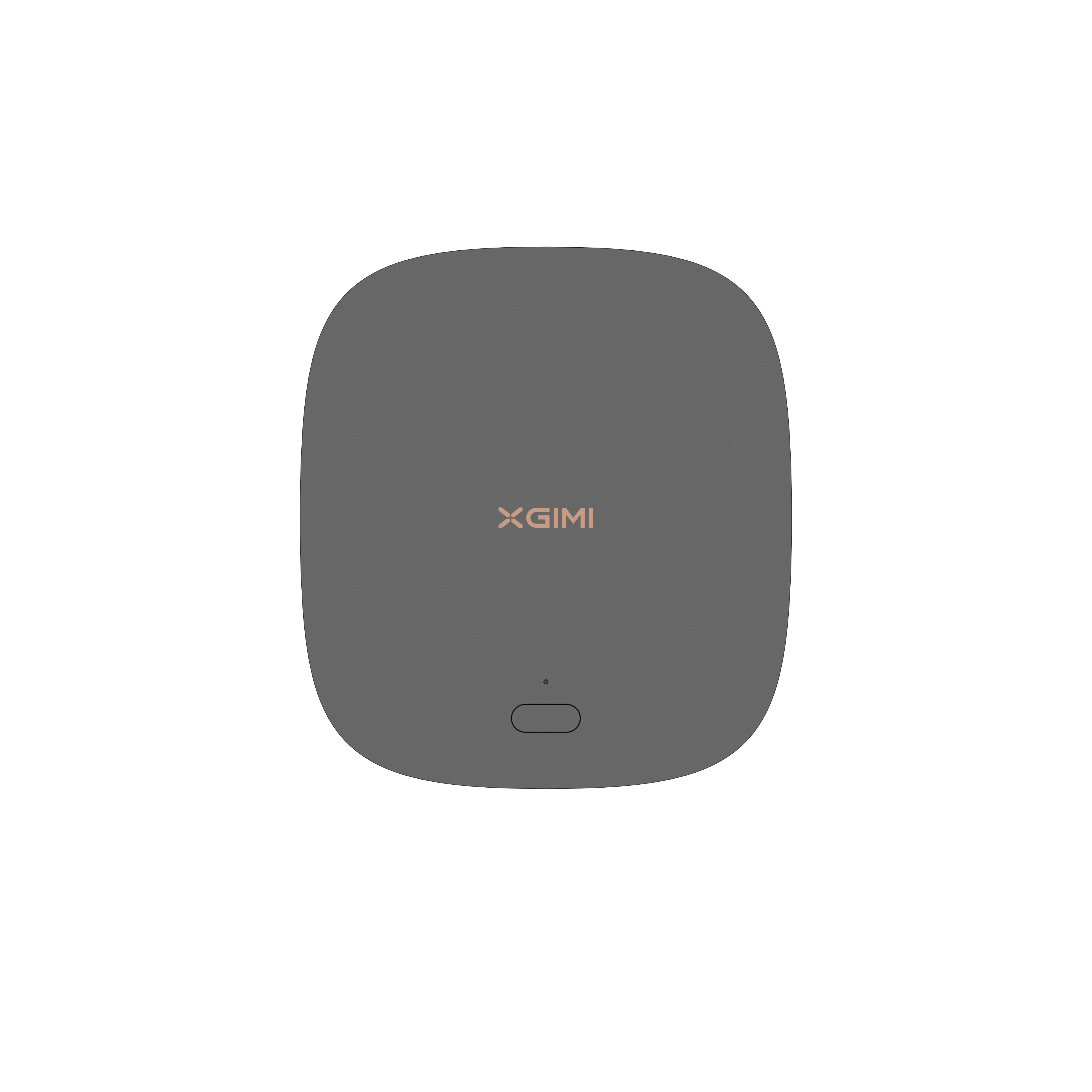 Conclusion
Playing with a giant image remains the dream of every gamer. Thanks to the new technologies, they can enjoy their games to the fullest. The portable gaming projector guarantees a giant and high-quality image with all the required details. It is available in several models. You will have to take into account the criteria listed to choose the projector best suited to your needs.
Get $10 off Your Next Purchase
Join the XGIMI Community Today!