Portable Projector 1080p Experience High-Definition Cinema Anywhere
By XGIMI Tech - 2023-05
Introduction
Portable projectors are on the rise. They allow you to watch a movie or a series, display an image or a file, or play a game. No matter what you want to do with this equipment, you can choose several types of resolution. Among them is 1080p, which is the most recommended. In this article, you will discover the different advantages of this model of projector, the criteria for choosing it, and the best projectors designed with 1080p resolution.
Part 1. Growing Demand for 1080p Portable Projectors
Portable 1080p projectors provide several benefits, including very good image quality. This is why they are so popular in the market.
Explanation of 1080p resolution
The resolution of an image is nothing more than the ratio between the total number of pixels displayed by the screen and its diagonal size. It is thus the density of pixels on a given surface. Also known by the uncertified trade name "full HD", 1080p resolution refers directly to the height in the number of pixels of definition 1920 × 1080 for a 16:9 ratio.
How does 1080p resolution improve the viewing experience?
Prepare to witness the visual revolution brought by the remarkable 1080p resolution! Brace yourself for a mind-blowing image definition that will leave you spellbound. With an increased number of pixels packed into every inch of the screen, you'll witness a breathtaking level of detail like never before.
Experience the joy of effortlessly unraveling the multitude of colors that dance across the image, revealing nuances and subtleties that were once hidden. Watch in awe as texts come to life with crystal-clear calligraphy, making every word a feast for the eyes. No longer will you strain to perceive the projected image; it effortlessly unveils itself, inviting you to explore its mesmerizing world. Get ready to embark on a visual adventure where every pixel tells a story and every detail enchants your senses.
Part 2. How to Choose the Right 1080p Portable Projector
Choosing a good 1080p portable projector is not an easy task, it is based on several essential factors.
Consideration of the use
The first factor that determines the choice of such a device is what it will be used for. A portable projector for business use will have different features than one for home use. So, ask yourself: what will I use the portable projector I want to buy? The answer to this question will better guide you in your choice.
Portability and weight
When you choose a portable "full HD" projector, you're aiming to combine the best of both worlds: portability and projection. But here's the secret sauce: opt for a compact and lightweight device that effortlessly travels with you and makes your viewing experience a breeze.
Brightness and image quality
Getting the right portable projector is all about image quality. Let me tell you, projectors with 1080p resolution are known for delivering an unparalleled visual experience that will leave you breathless.
But here's the kicker: the brightness factor comes into play depending on the environment in which your projector will work its magic. The more ambient light you have, the brighter you'll want your projector to be. In an ideal scenario, a brightness of 2,000 ANSI lumens will make your images shine like never before.
Sound quality and connectivity
Unlock a world of seamless connectivity that's as vital as the dazzling image quality itself! Say hello to a portable projector that effortlessly syncs with all your devices, thanks to a whole connectivity option. From HDMI to VGA and USB ports, these trusty companions have got you covered. And that's not all—embracing the latest advancements, newer models even offer Bluetooth connectivity, bringing a wireless dimension to your setup. Choose a portable projector that boasts these versatile connections, ensuring compatibility across the board. But let's talk about sound quality because it matters just as much as the visual feast. Some portable projectors go the extra mile with a built-in amplification system, complete with surprisingly good speakers that deliver crisp audio. However, for the ultimate immersive experience, consider adding an external amplification system to take your audio game to new heights. Get ready to unleash a symphony of sights and sounds that will transport you to realms of sheer bliss.
Budget and profitability
The budget for a portable projector 1080p depends on several factors, including the brand of the device and other features. For this reason, it is often advisable to inquire about the price from several suppliers, even if it means choosing the most affordable amount. Note, however, that quality is not necessarily associated with price and that a poor-quality device can be expensive. In terms of cost-effectiveness, make sure your 1080p resolution portable projector offers the best possible features.
Part 3. Advantages of Using a 1080p Portable Projector
The portable projector 1080p provides several benefits to users. Here are some of them.
Versatility and portability
Discover the ultimate in portability with 1080p portable projectors that redefine convenience! With their sleek, compact design, these wonders move effortlessly from room to room, transforming any space into a visual paradise. And the best part? They're as light as a feather, ensuring seamless mobility wherever your imagination takes you. But hold on tight, because versatility is their middle name! These portable projectors are not limited. Whether you want to enhance your home entertainment or conquer the boardroom with impressive presentations, these devices are up to the task. Turn your living room into a private movie theater or captivate your colleagues with immersive images during meetings. The possibilities are endless.
Large display size and high-definition image quality
The 1080p resolution is very well known for offering a large image size and high image definition. Portable projectors equipped with this technology offer an immersive visual experience.
Affordable price and value for money
Compared to other types of images, portable projectors with "full HD" resolution are less expensive than other models available on the market. Also, in comparison to the size, image size, and resolution provided, they offer excellent value for money.
Part 4. Where and How to Use a 1080p Portable Projector?
The portable projectors 1080p are suitable for both professional and home use.
Movie nights at home or outdoors
The portable video projector with 1080p resolution is ideal for transforming your living room into a movie theater. It is the ideal equipment to accompany you during your evening series and films. You can also use it outdoors for evenings with family, friends, or colleagues. To use it, make sure that the display screen is large. Also, you can associate an external amplifier system with your device for a more pleasant voice.
Presentations at work or school
Powered by a computer, the portable projector ensures the projection of all types of documents. You can therefore use it to present all types of documents (Word, Excel, PowerPoint, etc.). These projectors can also be used to project educational videos such as documentaries. The only thing you need to do is to make sure that the classroom or presentation room is well-lit.
Gaming and streaming
Step into a world of unparalleled responsiveness with 1080p portable projectors. Brace yourself for an immersive gaming experience where every detail comes to life on their expensive screens, revealing hidden intricacies that often slip under the radar with ordinary displays. And let's not forget about the mind-blowing graphics and vibrant colors that will transport you into a realm of visual ecstasy. Get ready to unleash the full potential of your gaming adventures like never before.
The Best 1080p portable projectors from XGIMI

XGIMI is a very well-known brand for offering high-quality projectors. Here is the list of the best portable projectors.
XGIMI MoGo 2 Pro
XGIMI MoGo 2 Pro is designed to provide you with entertaining moments at home. It features 400 ISO lumens of brightness, a D65 color temperature standard, built-in speakers, and enhanced ISA 2.0 technology. This device also has intelligent eye protection. MoGo 2 Pro accesses over 5,000 native applications including YouTube, Showtime, and HBO.
XGIMI Halo+
No doubt, Halo+ is a top-of-the-line portable projector. This device offers a bright image, a nice built-in sound, an Android TV feature, and many other advantages. What's more, Halo+ is very portable. It also gives you unprecedented battery life.
XGIMI MoGo Pro
A true masterpiece, XGIMI MoGo Pro is the world's first 1080p Android TV™ portable projector with two built-in Harman/Kardon speakers. It comes with an ultra-high capacity battery and provides you with native 1080p FHD image quality. Moreover, this device is capable of loading video formats up to 4K.
XGIMI HORIZON
A truly versatile and easy-to-use FHD home projector, Horizon features revolutionary ISA technology. It offers 1080p image quality and a large 200" screen. It also packs a brightness of 2200 ANSI lumens which offers very good image quality. Finally, XGIMI Horizon is built on a professional sound design by speaker manufacturer Harman Kardon.
XGIMI Elfin
Elfin combines elegance and power to give you outstanding features. In addition to offering exceptional image quality, this projector offers very good video quality. This projector model provides all the features that XGIMI projectors offer. Its particularity is found in its design which is compact. It offers brightness and FHD resolution. Regardless of the size of your screen, the Elfin intelligent screen alignment feature allows it to adjust automatically.
Product Recommendations
Choose 1080p portable projector to enhance your viewing experience.
Hollywood-Standard Visuals: With 400 ISO lumens, integrated D65 color temperature standard adopted by Hollywood, and a 90% DCI-P3 color gamut, all colors are restored in brilliant, lifelike detail.
Seamless Setup, Smart Projecting in a Snap: Our new ISA 2.0 technology ensures you never miss a moment of your favorite movies, TV shows, or games.
8W Speakers with Dolby Audio: MoGo 2 Pro offers a deeply immersive and cinematic audio experience thanks to its built-in dual 8W speakers with Dolby Audio.
Smooth Android TV 11.0 and 3D Movies at Home: Decodes 4K video seamlessly and supports 3D content. Moreover, the upgraded Android TV 11.0 provides the ultimate user-friendly viewing experience.
Movies on the Go: Easily connect MoGo 2 Pro to your power bank, allowing you to move it to different rooms or take it on your next outdoor adventure.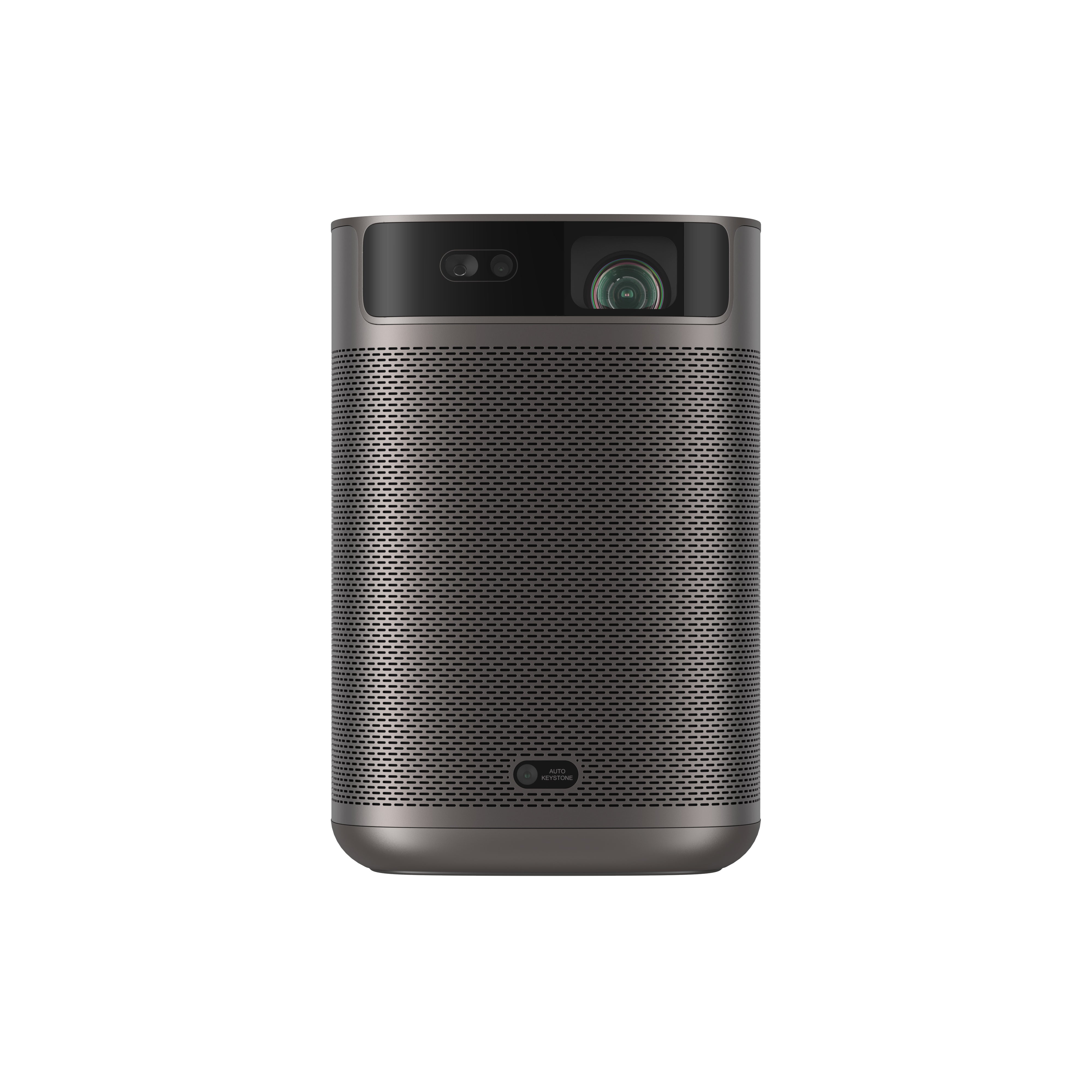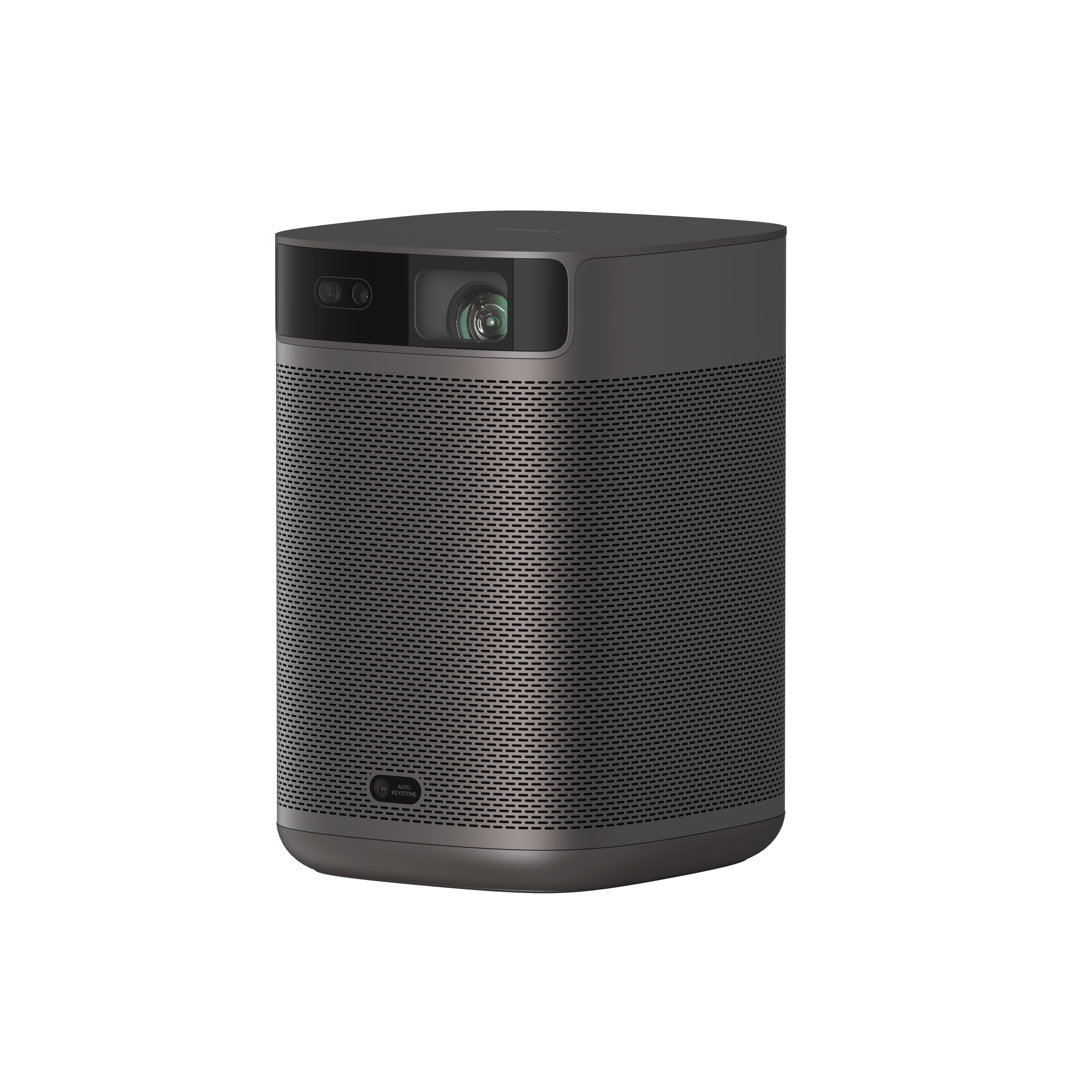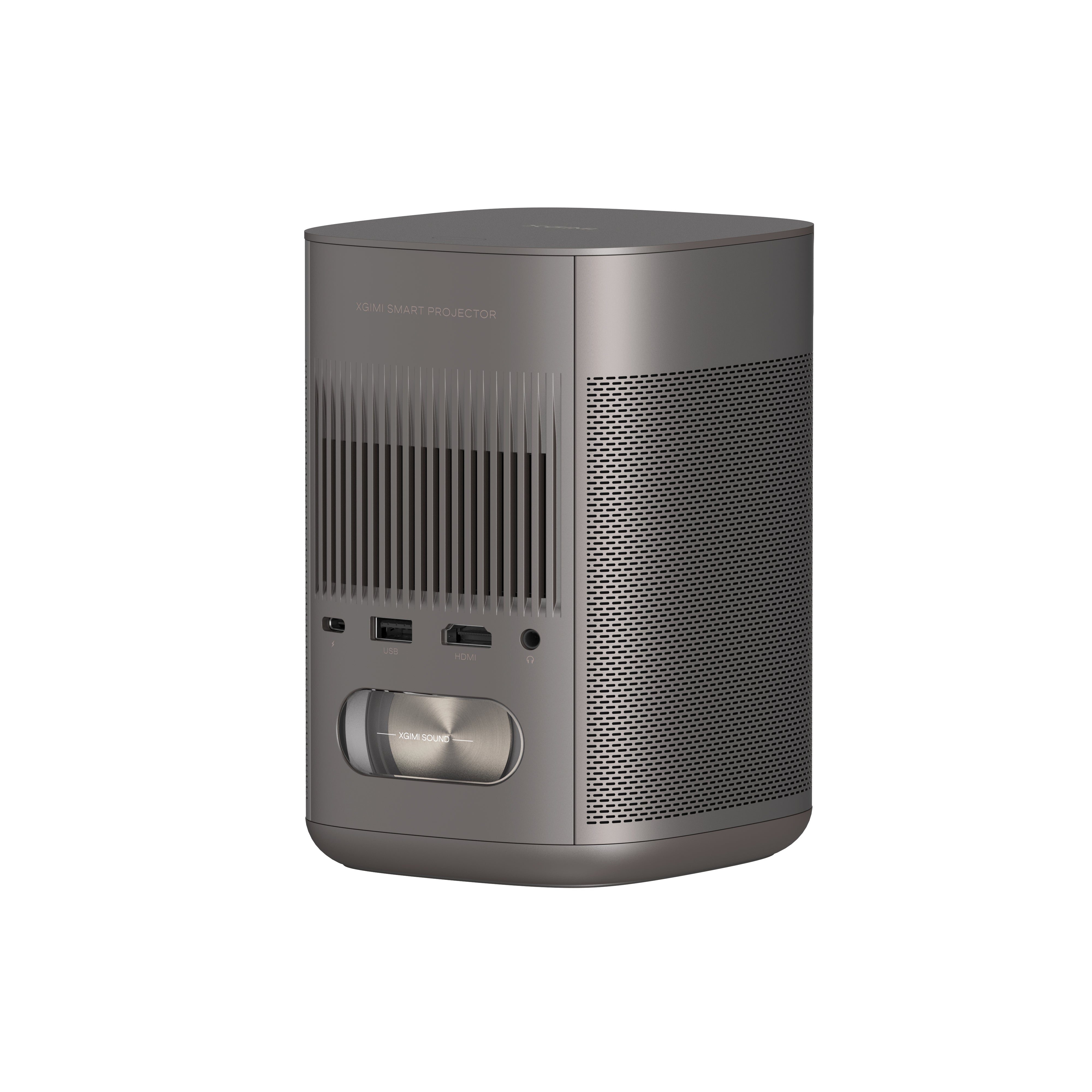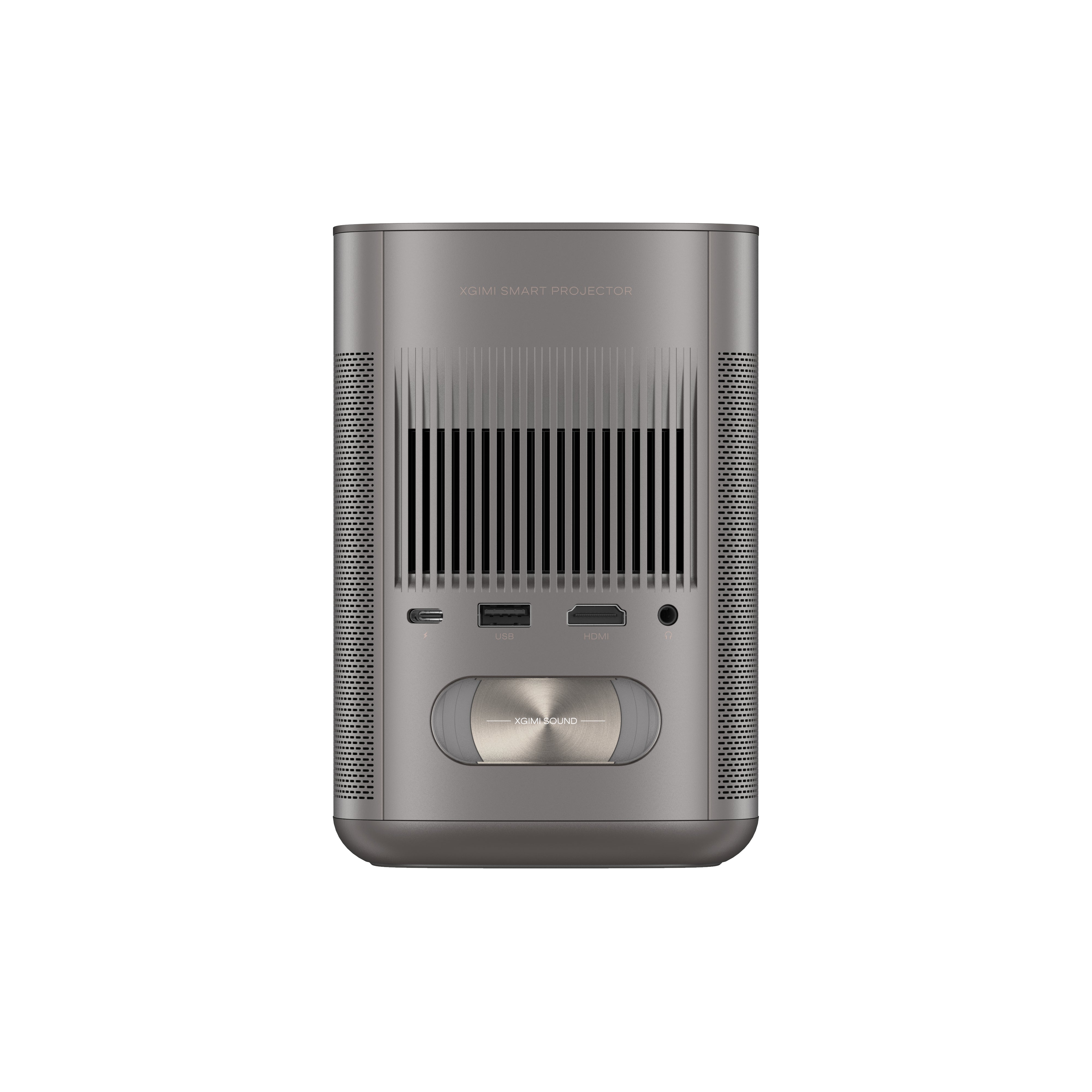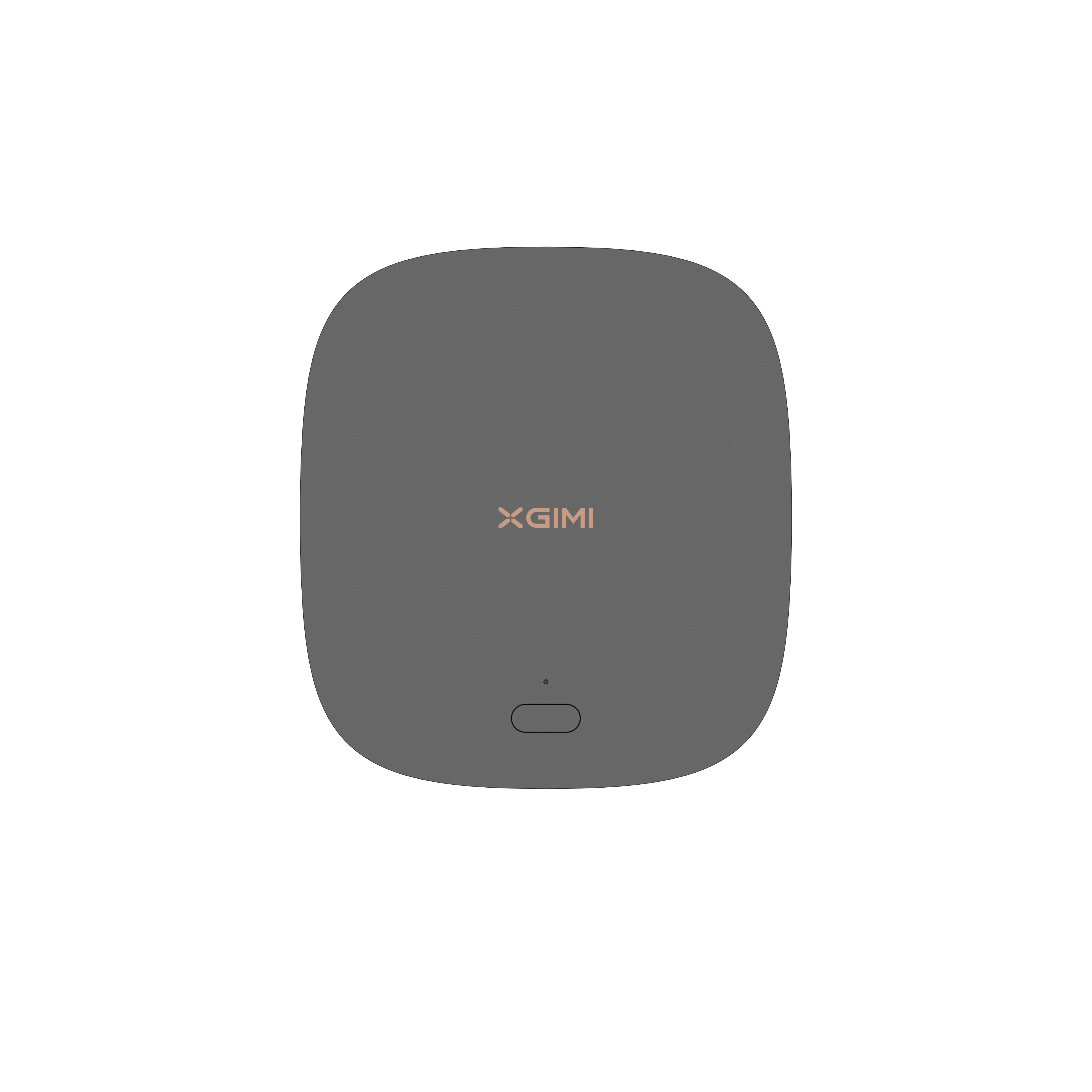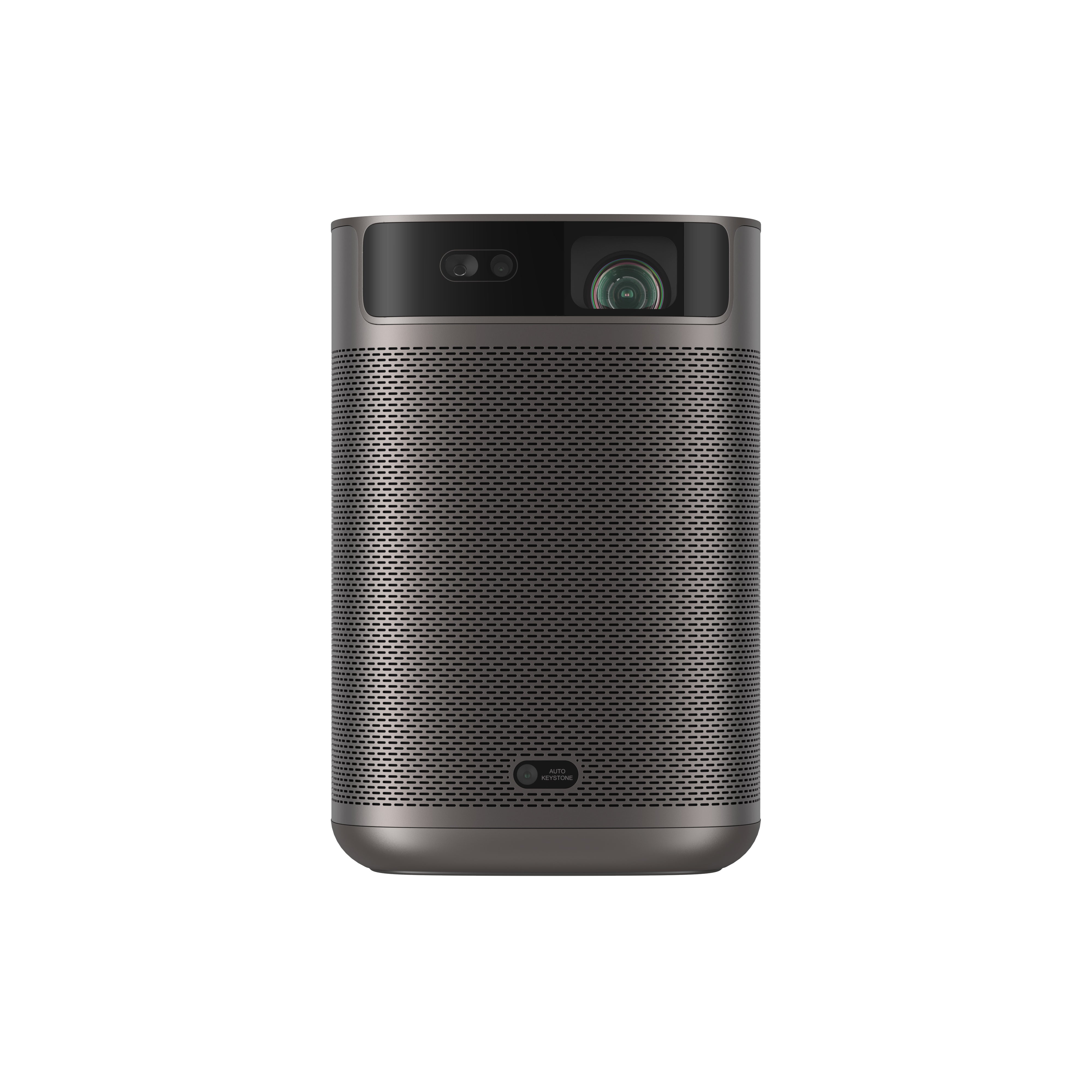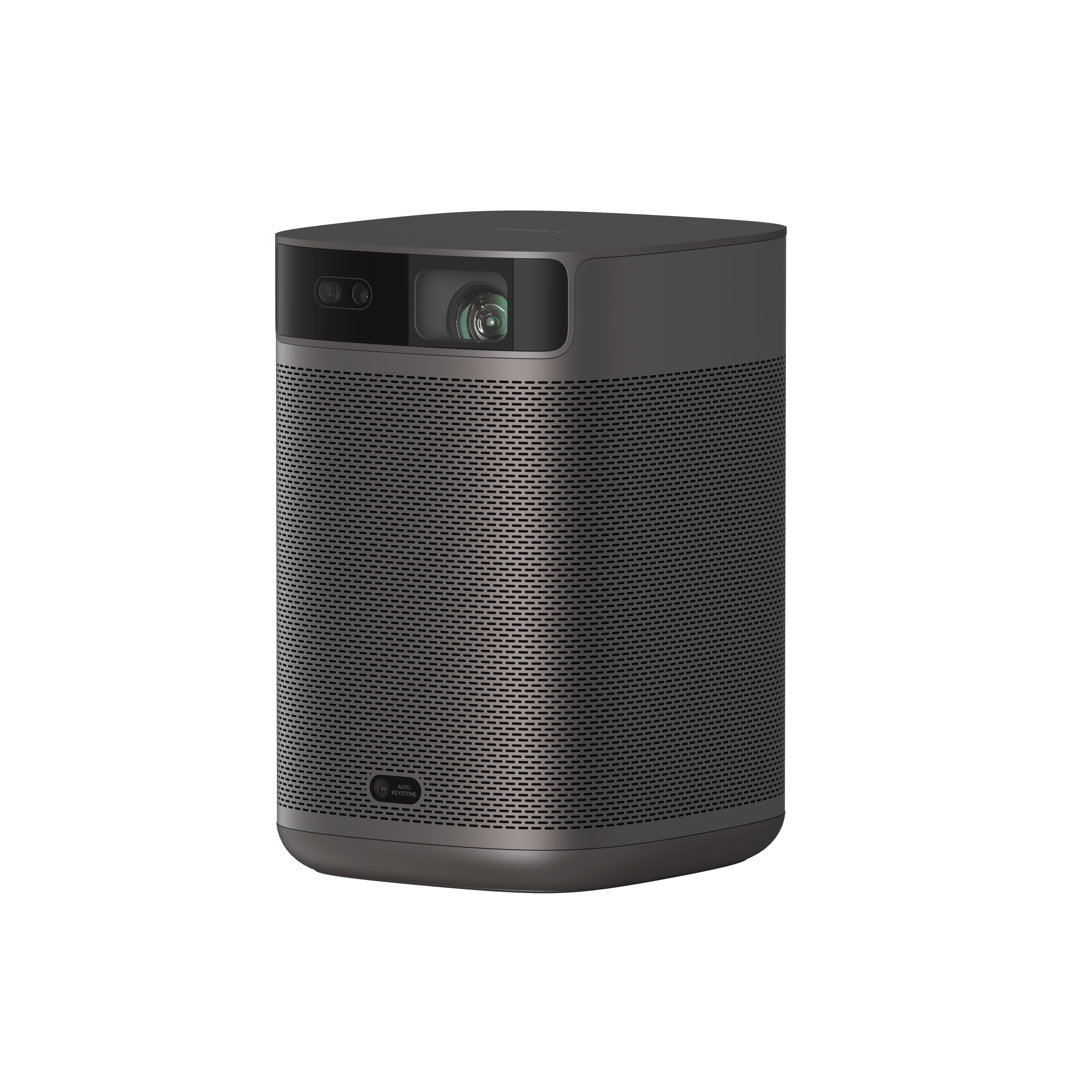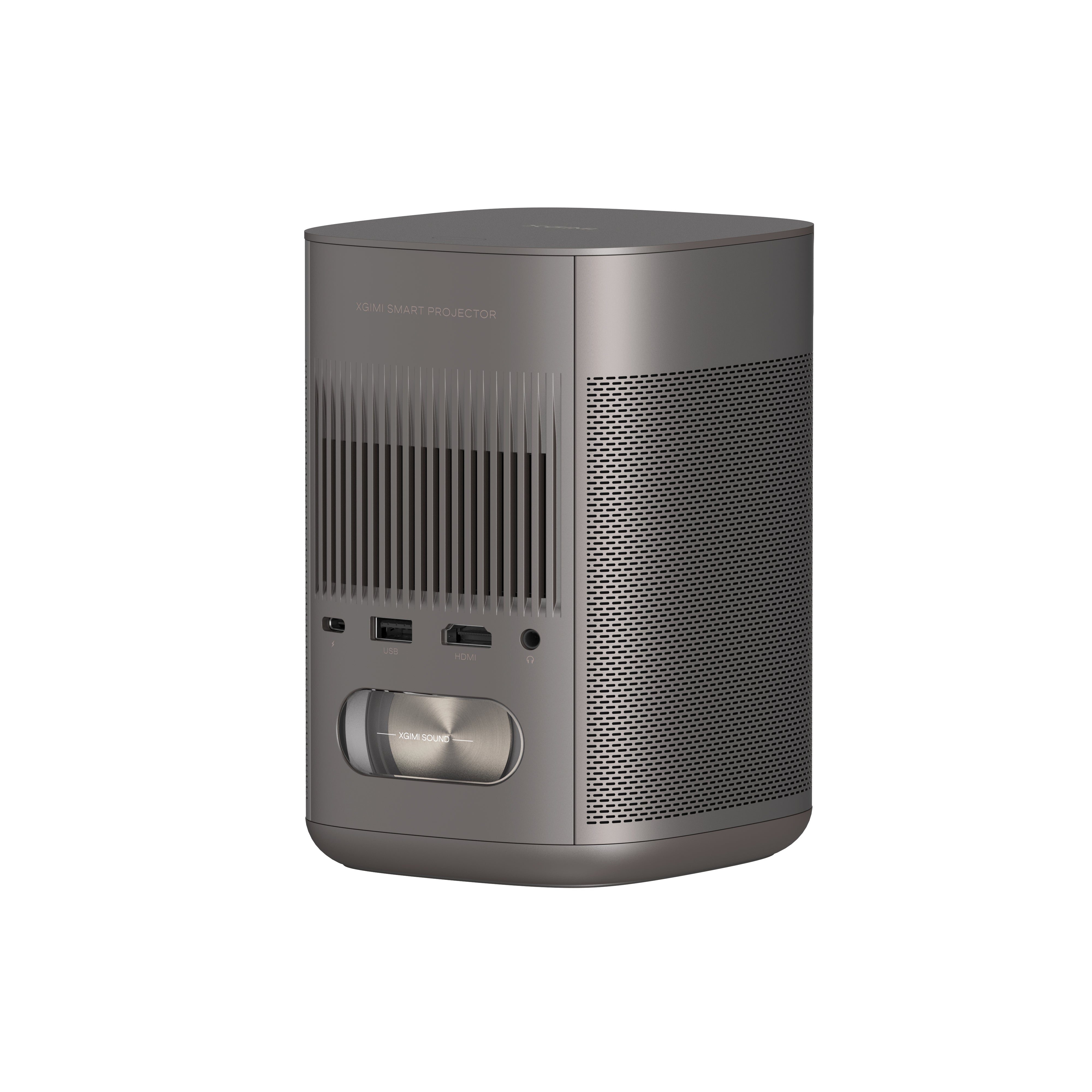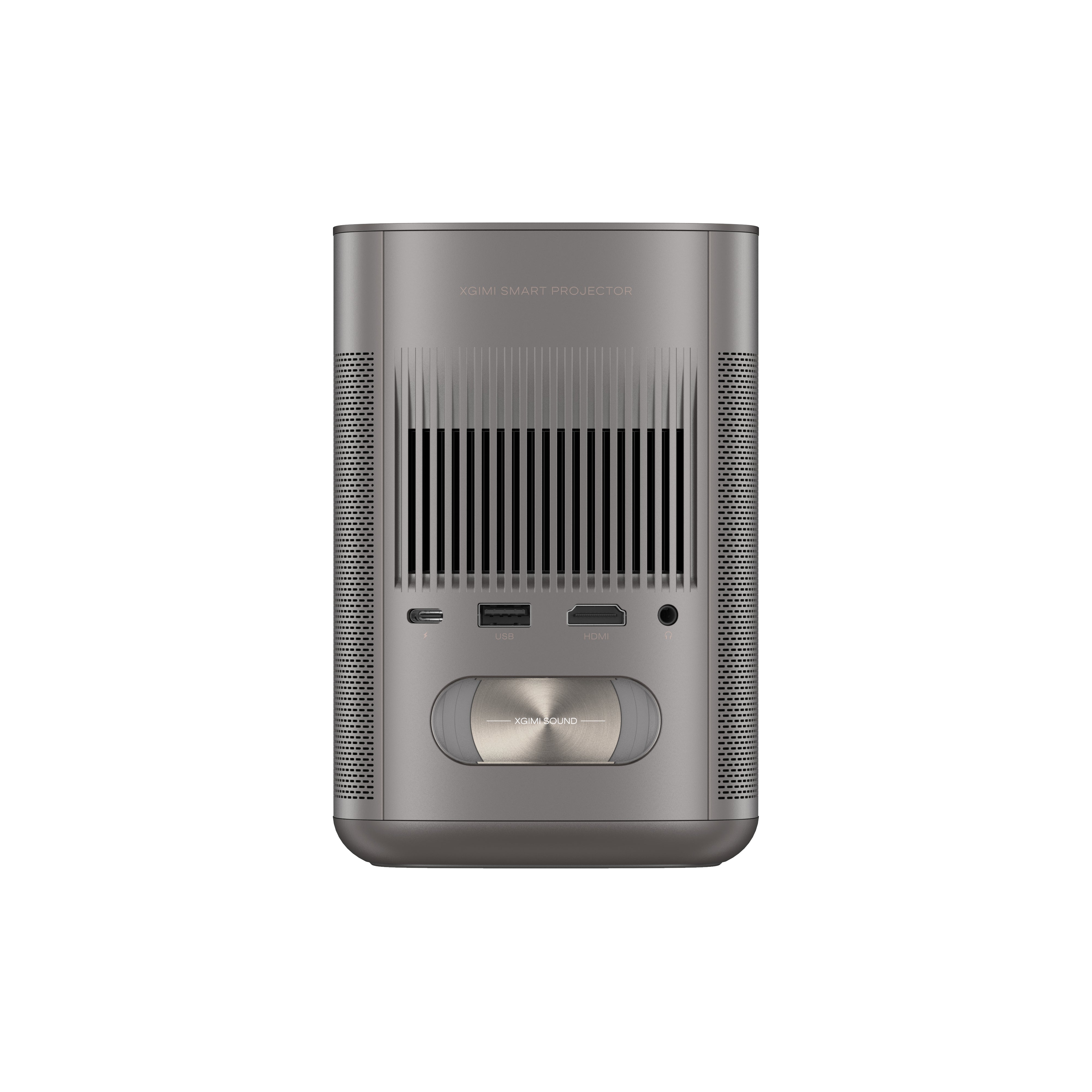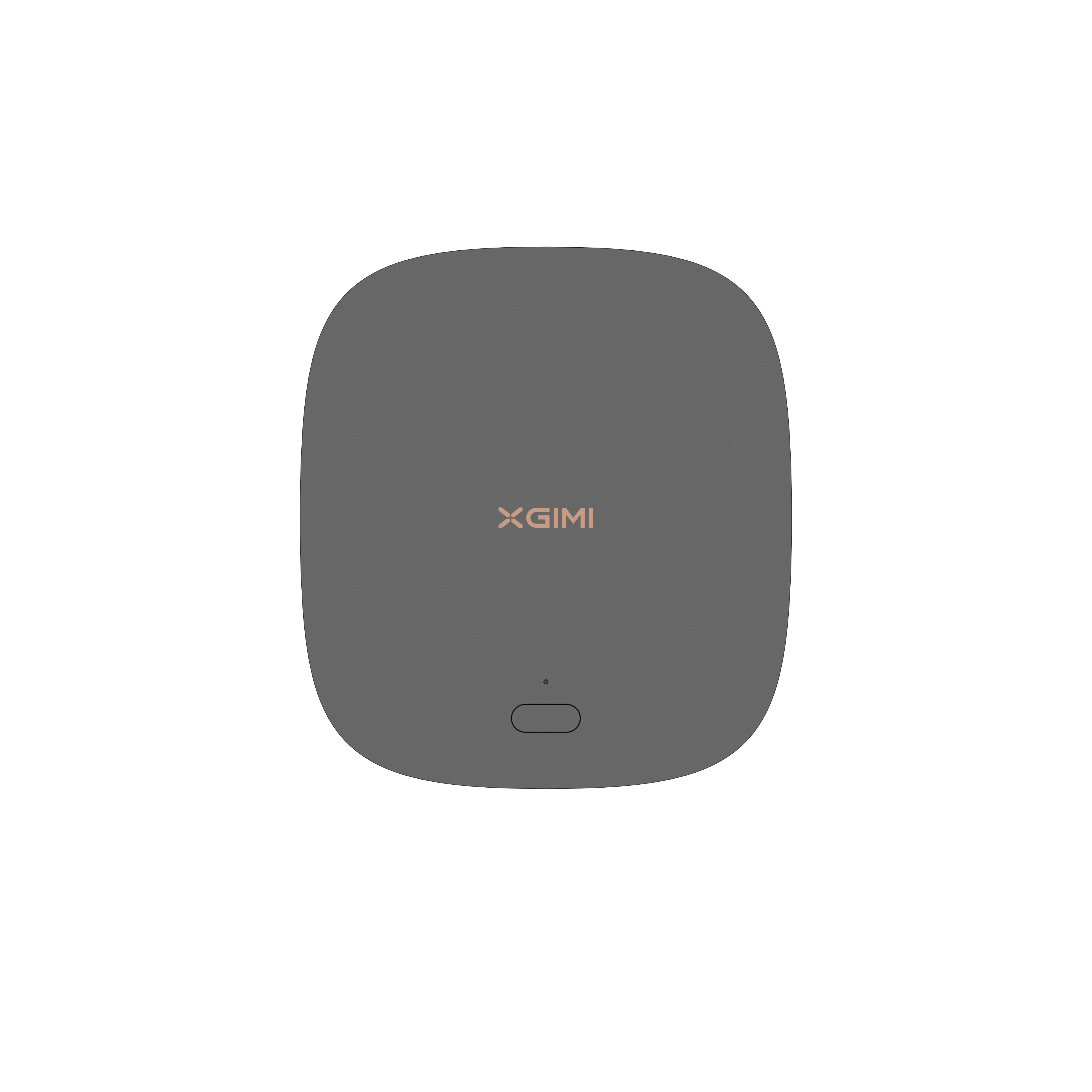 Conclusion
Get ready to unlock a world of unparalleled projection excellence with XGIMI's extraordinary lineup of portable projectors 1080p. These compact powerhouses are a dream to carry, effortlessly fitting into your travel plans while delivering an unrivaled visual extravaganza. Prepare to be blown away by the superior image quality that these projectors boast, ensuring every detail comes to life in stunning clarity. But here's the best part: XGIMI offers a range of models to cater to every budget, providing a remarkable quality-to-price ratio that won't break the bank.
Versatility is their middle name, as these projectors seamlessly adapt to various purposes, be it immersing yourself in movie nights, giving awe-inspiring presentations, or taking your gaming adventures to the next level. It's time to embrace the epitome of portable projection technology and experience a whole new dimension of visual bliss.
Get $10 off Your Next Purchase
Join the XGIMI Community Today!