The Best Portable Projector for Artists Enhancing Creativity on the Go
By XGIMI Tech - 2023-05
Introduction
Your art is the result of inspiration and the result of your thinking. An artist can decide to reveal his art to the world in many ways and in his way. However, some tools allow him to express his thinking way and the beauty of his thoughts better and in the easiest. One of these tools is the portable art projector, which is already used by many artists today. Discover the importance of an art projector for an artist and how to get the best to build your art and present it beautifully.
Part 1. Why Are Portable Projectors Important for Artists?
A portable art projector is an electronic device that allows one to reflect an image, a work on a support. This support can be a wall, a giant canvas, or other. Thus, you can use it to expose your results works, reproduce them, or do other purposes.
Sometimes an artist needs to project their work to reproduce it better. Used today by many artists, the portable art projector has certain capabilities of great importance to an artist in his work. Among these, we have:
1. Flexibility
The first projectors used in the art field were not only too expensive but also quite complex to handle due to their size and composition. But over time, projectors have been adapted to the art field and are more compatible and malleable. So you can easily use it and move it around as you wish.
2. Portability
Projectors have been designed in several sizes. You can get a large projector, a reasonably sized projector, or even a mini projector, depending on what you plan to do with it. So you can use it even in an unstable working environment. Also, the portable art projector is suitable for modern computer systems and can be used with WiFi or Bluetooth.
3. Versatility
For each artist, the use of the projector is different. The portable projector is useful in various situations:
● Reproduce a large-scale image,
● Make a multimedia presentation,
● Project support,
● Exhibit your art,
● Show images from your previous exhibitions,
● Etc.
Compte tenu de vos besoins, vous pouvez choisir le projecteur qui convient le mieux à votre artiste.
Part 2. How Does the Projector Enhance Creativity and Productivity for Artists?
You are probably wondering how a portable projector will help you be more productive in your work! Here are some of the ways it can help you.
1. Presentations
The projector plays a special role in modern art. It allows for amazingly sharp projections and can zoom in on the most striking details of the work. When you decide to reproduce a work of art, it is important to have a good view of the details so as not to make mistakes and must retake it accurately. The best art projector for tracing allows for perceiving and showing small details.
2. Collaborations
Due to its ease of use, you can make it a major asset. So, with the projectors, you can turn your creation into a masterpiece of animation and dazzle your audience. The ability to convey art and share it with those who view it is possible when you tailor the projector to match your vision. It's up to you to decide what you want to do with it and to direct it toward that dimension.
3. Design and painting
To make a complete animation appear, to make the colors glow, to make them come alive, to make the room glow; that's art! Well, a quality projector is capable of bringing out this magic. A good projector can elegantly bring out the colors and architecture of the work, making each part discernible. A good projector can bring out the exact reflection of the original work.
4. Reference
Portable projectors are more transportable with better autonomy and are practical for work at home or in less conventional spaces.
When it comes to portable projectors, you can choose between :
● Portable LED Projector
● The portable DLP projector
● The portable LCD projector
● The portable laser projector
Depending on the model, the capacities vary. It is up to you to make your choice according to what will be useful in your work.
5. Teaching
The testimonials of artists who have already used our portable projectors are numerous and the most part, positive. They appreciate the quality of the images, the comfortable sound, and the brightness of the XGIMI portable projector.
Part 3. XGIMI Portable Art Projectors
Get to know XGIMI portable projectors for artists.
1. XGIMI MoGo 2 Pro
Designed from the ground up for home use, MOGO 2 Pro has integrated 400 ISO lumens of brightness and premium surround sound speakers. Its color temperature standard is D65 and features our enhanced ISA 2.0 technology.
Benefits
● Bright and bold with an interesting size
● A color temperature reaching that of Hollywood
● It restores the authentic colors
● Its advanced 3D ToF module includes 10,000 perception units, allowing it to adapt to your environment
● It protects your eyes and can avoid obstacles
● Bluetooth and WiFi connection
● Professional audio mode
● Intelligent screen alignment
2. XGIMI MoGo 2
Also designed for home and outdoor use, its description is virtually the same as the MoGo 2 Pro.
Benefits
● Bright and bold with a fun size
● A color temperature reaching that of Hollywood
● It restores the authentic colors
● It protects your eyes and can avoid obstacles
● Connection via Bluetooth and WiFi
● Professional audio mode
● Intelligent screen alignment
3. XGIMI Halo+
Halo+ is the most advanced portable projector offering a good visual experience even on the go. Featuring Android TV, its picture is bright and provides a quite comfortable sound. It is malleable, so you can quickly set it up anywhere.
Benefits
● Exceptional brightness
● Simplifies operation and configuration
● Intelligent obstacle avoidance
● Flexible and suitable for any environment
● built-in 60Hz motion compensation technology (MEMC)
● Visual clarity with brilliant colors
4. XGIMI MoGo Pro
First of its kind to feature two Harman/Kardonave speakers with 300 ANSI Lumen image quality and brightness.
Benefits
● Featuring 1080p FHD image quality and 300 lumens of brightness
● Android operating system
● High-end Harman Kardon sound
● Integrated Chromecast
● Google Support
5. XGIMI HORIZON Pro
With excellent brightness and Harman Kardon's Hi-Fi sound, HORIZON Pro is a fairly versatile projector. It's designed to give you a more fulfilling experience when you use it in your room.
Benefits
● A gigantic 200-inch screen
● A fairly high resolution
● A brightness of 2200 ANSI lumens
● Featuring XGIMI's intelligent screen adaptation technology
6. XGIMI HORIZON
HORIZON is also designed to enhance your home projection experience.
● A brightness of 2200 ANSI lumens
● A fairly high resolution
● Featuring XGIMI's intelligent screen adaptation technology
7. XGIMI Elfin
Bring your projections to life with ultra-bright detail with Elfin. Enjoy its impressive resolution and brightness and the pleasant sound it provides.
Benefits
● A much more compact design
● A solid lens protection
● Adapted to your environment with a screen size of up to 120
● Intelligent obstacle avoidance
Part 4. Criteria for Selecting the Best Portable Art Projector

Keep reading to know how to choose a suitable portable projector.
Clarity
Good brightness impacts the clarity of your images. To draw artwork, your projector needs to have a fairly high brightness. You should check if the brightness is in ANSI lumens before buying a projector.
Resolution
It also plays an important role in the projection of your work. A fairly high resolution is recommended for a quality output. A resolution of at least 1080p would be appropriate.
Transportability
The size of the new models of art projectors allows you to carry them easily, over long distances and sometimes everywhere. It depends on its usefulness to you. If you want to carry it everywhere or on the move, the portable projector is the best choice. It is useful when you want to work at home without taking up too much space, move it for a presentation or use it in an uncomfortable environment.
Connectivity
In general, portable projectors are equipped with HDMI, VGA, or USB ports. The most recent models like those of XGIMI can be more adapted to the technological evolution by being connectable by Bluetooth or WiFi. This shows the technological evolution that projectors have benefited from over time.
The hardness of the battery
XGIMI's portable projectors have an exceptional battery life and can be used for hours. Ideal for long-term work!
FAQs on Portable Art Projectors
Q1: What are the benefits of using a portable art projector?
With a projector, you can make a detailed presentation of your project to a large audience. You can enlarge and reduce it at will and even animate your realization. Also, you can adapt it to your environment and your work.
Q2: What are the criteria to consider when choosing a portable art projector?
● Evaluate your needs before buying
● Check the resolution and brightness of the projector
● Take into account your work environment
● Check if the autonomy is adapted to your working hours
● Buy a projector whose tracking is compatible with your work
Q3: How do I use a portable art projector?
● Prepare the projection room
● Installing the projector
● Limit cast shadows
● Connecting the projector
● Prepare the support
● Connect the projector to your device
● Position the projector according to your environment
● Adapt the projector to the chosen support
Q4: Can I use a portable art projector outdoors?
XGIMI portable art projectors are designed for home use and are adaptable to your environment. Their brightness capacity, resolution, and built-in sound are set up to provide you with a satisfying experience in your home uses.
Q5: How much do portable art projectors cost?
The cost of a portable art projector depends on the model you want to purchase. Prices usually range from 600 to 5000. A lower price is surely a sign of poor quality.
Product Recommendations
Choose suitable portable projectors for artists.
Hollywood-Standard Visuals: With 400 ISO lumens, integrated D65 color temperature standard adopted by Hollywood, and a 90% DCI-P3 color gamut, all colors are restored in brilliant, lifelike detail.
Seamless Setup, Smart Projecting in a Snap: Our new ISA 2.0 technology ensures you never miss a moment of your favorite movies, TV shows, or games.
8W Speakers with Dolby Audio: MoGo 2 Pro offers a deeply immersive and cinematic audio experience thanks to its built-in dual 8W speakers with Dolby Audio.
Smooth Android TV 11.0 and 3D Movies at Home: Decodes 4K video seamlessly and supports 3D content. Moreover, the upgraded Android TV 11.0 provides the ultimate user-friendly viewing experience.
Movies on the Go: Easily connect MoGo 2 Pro to your power bank, allowing you to move it to different rooms or take it on your next outdoor adventure.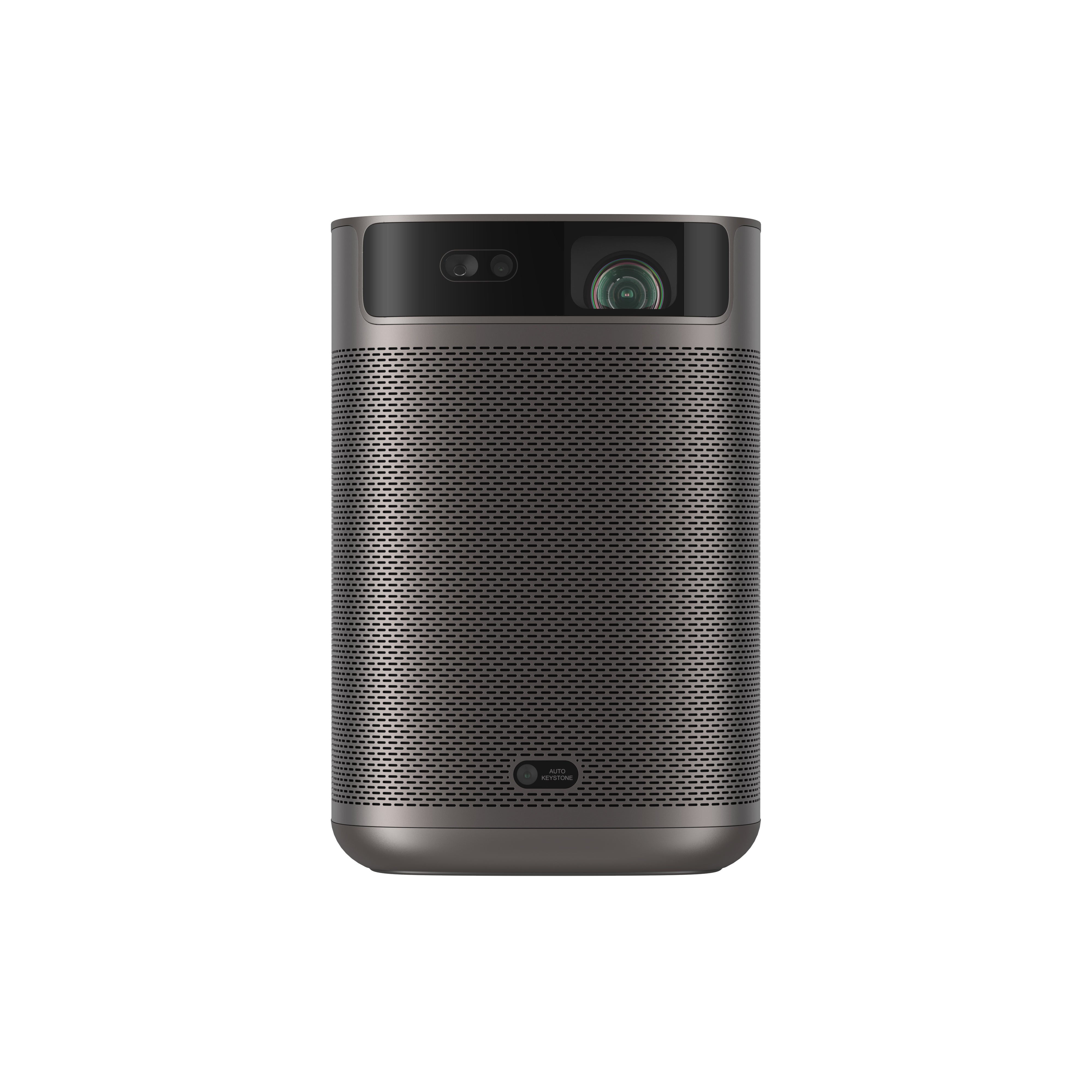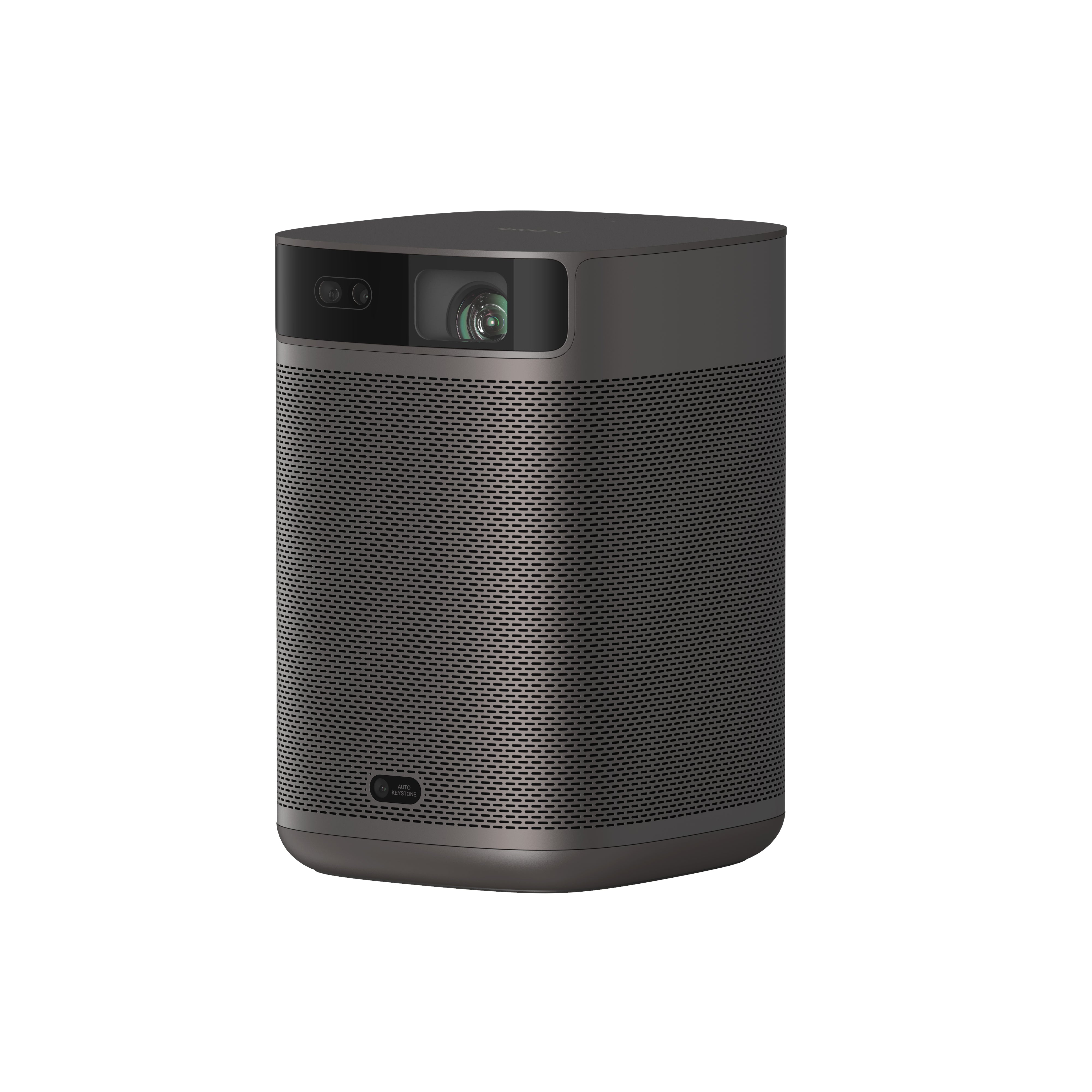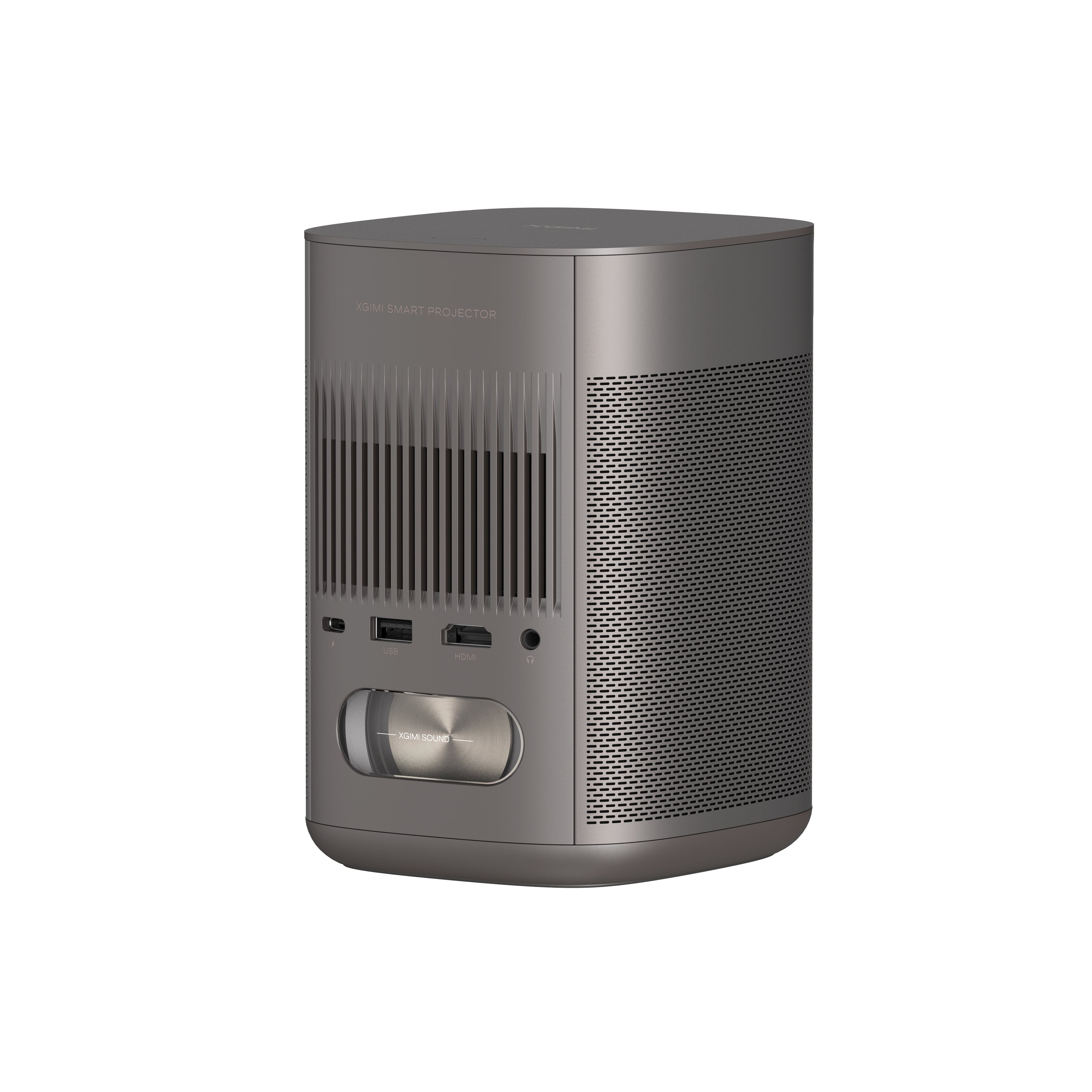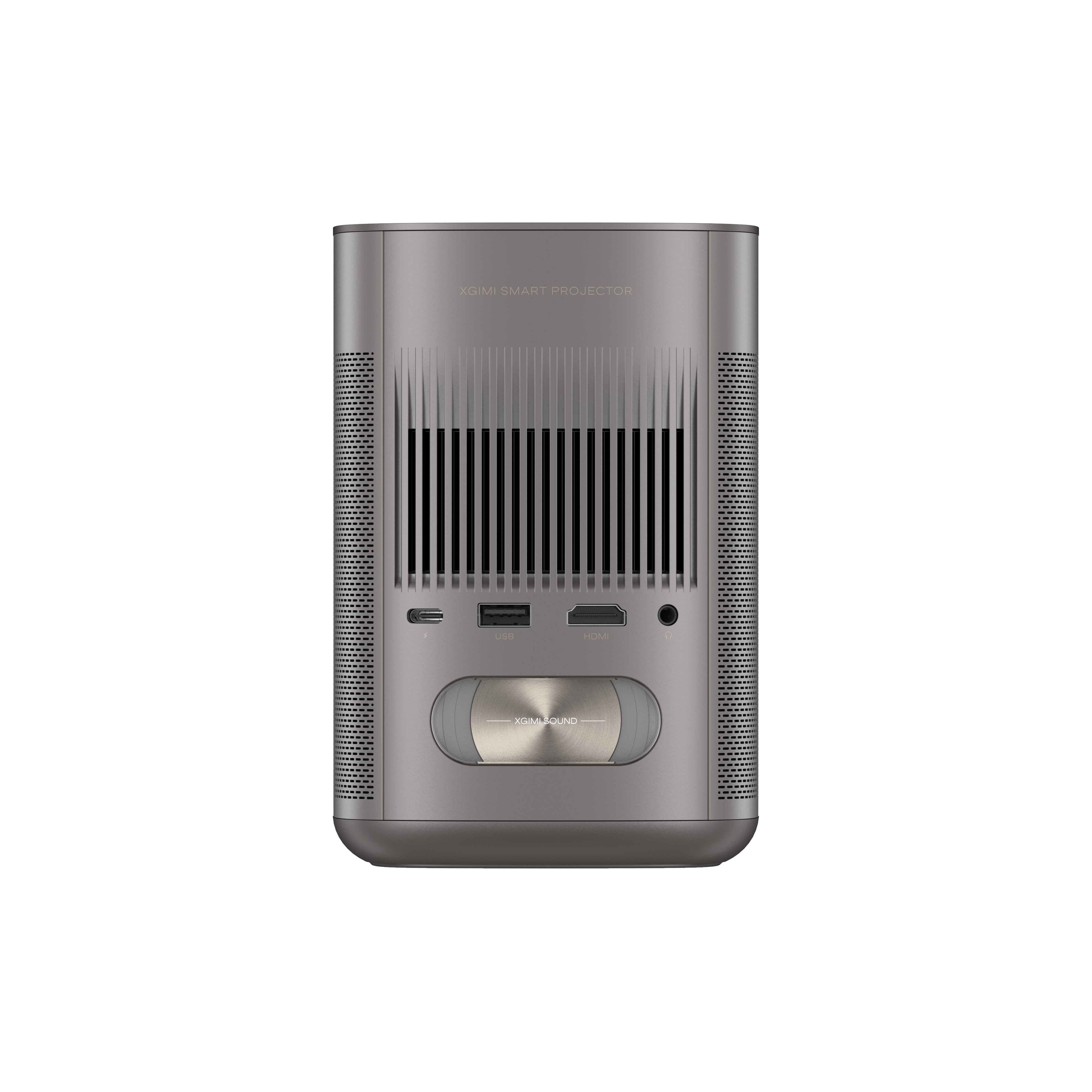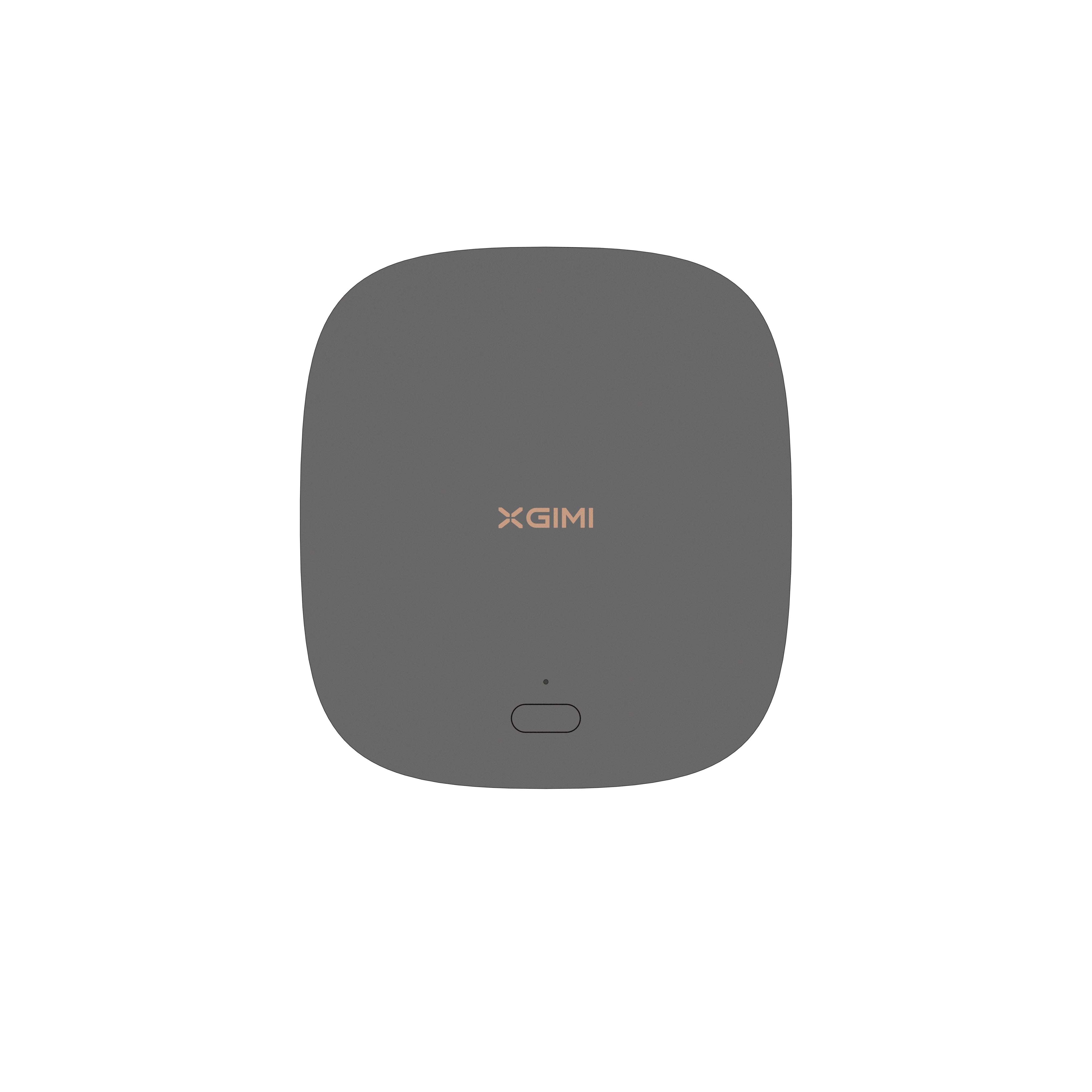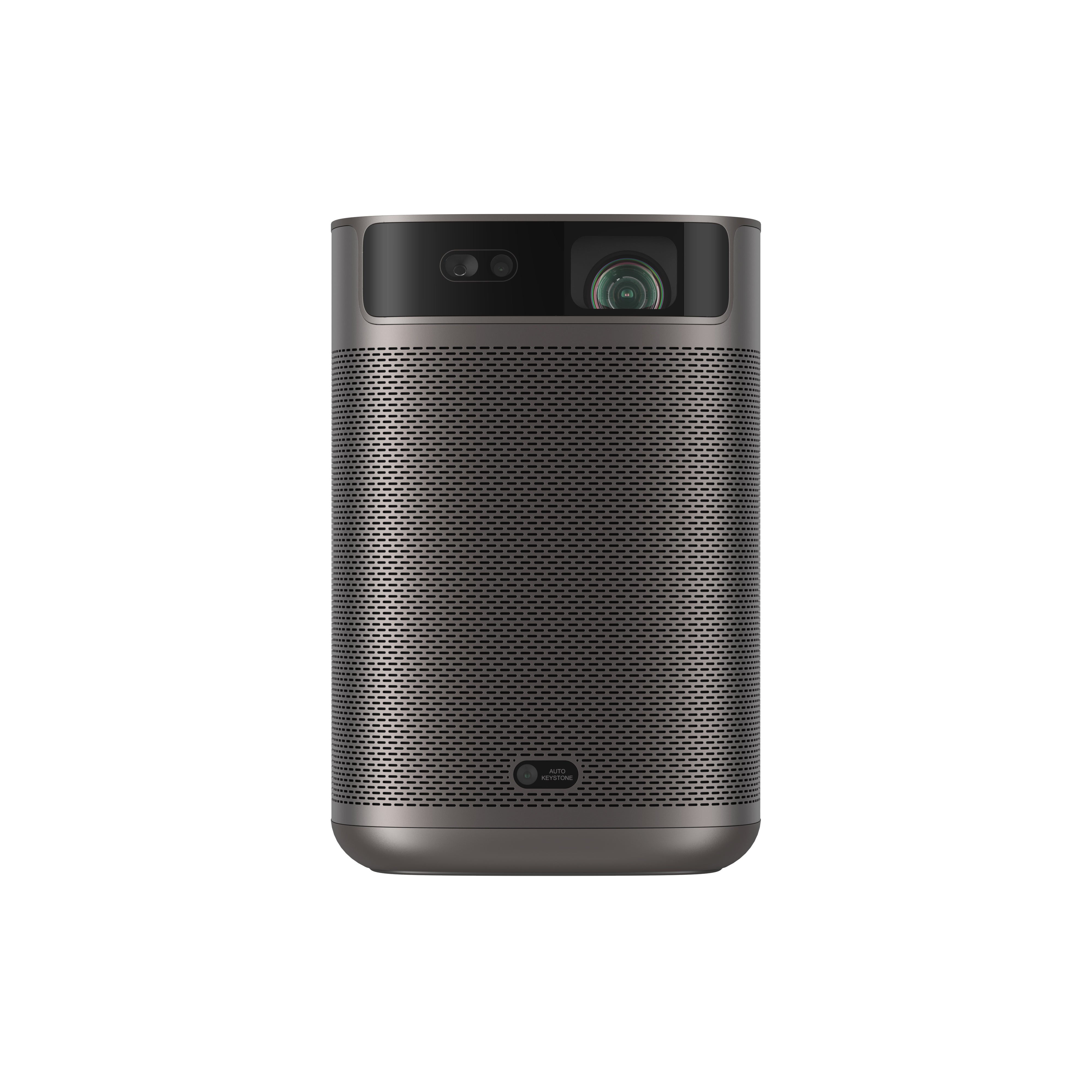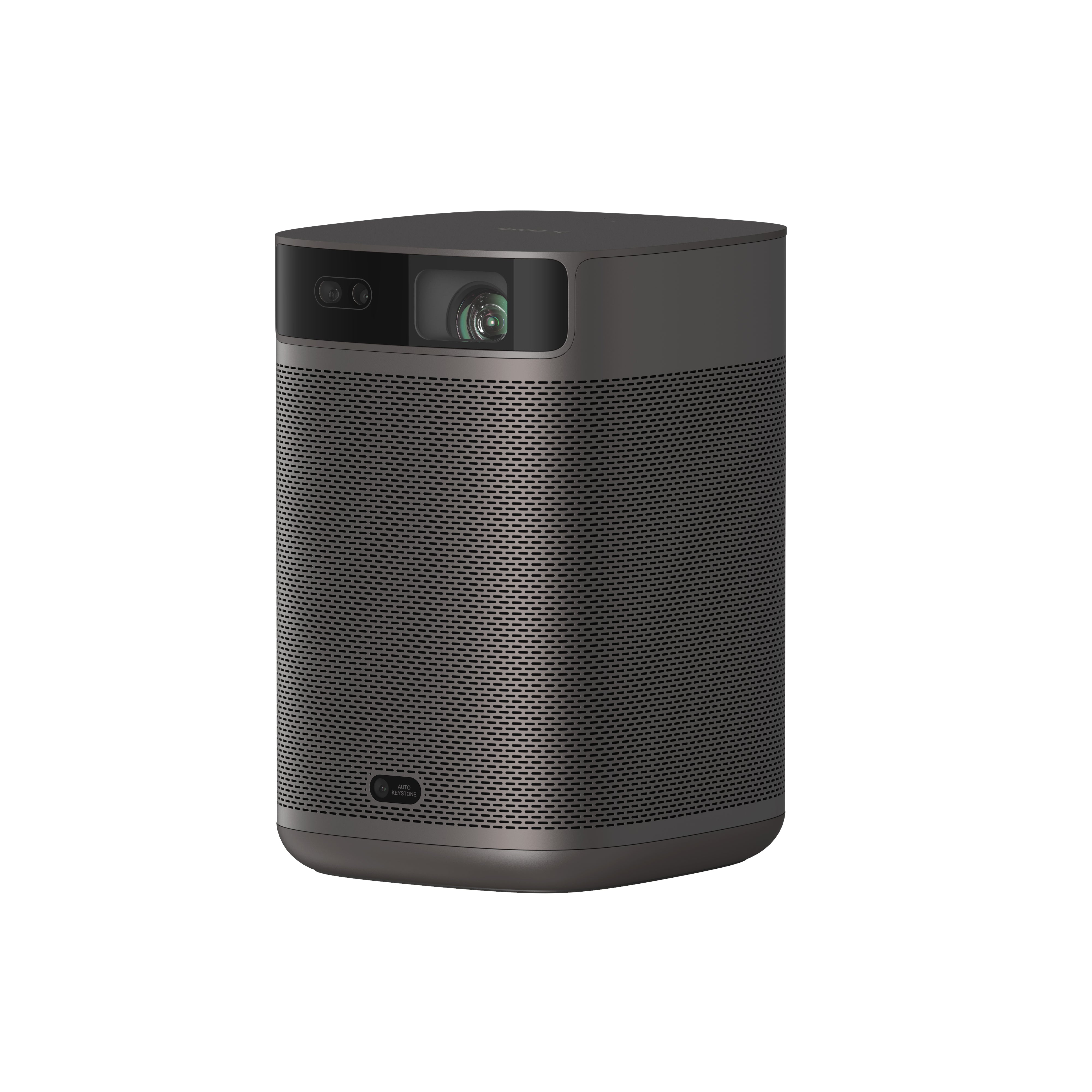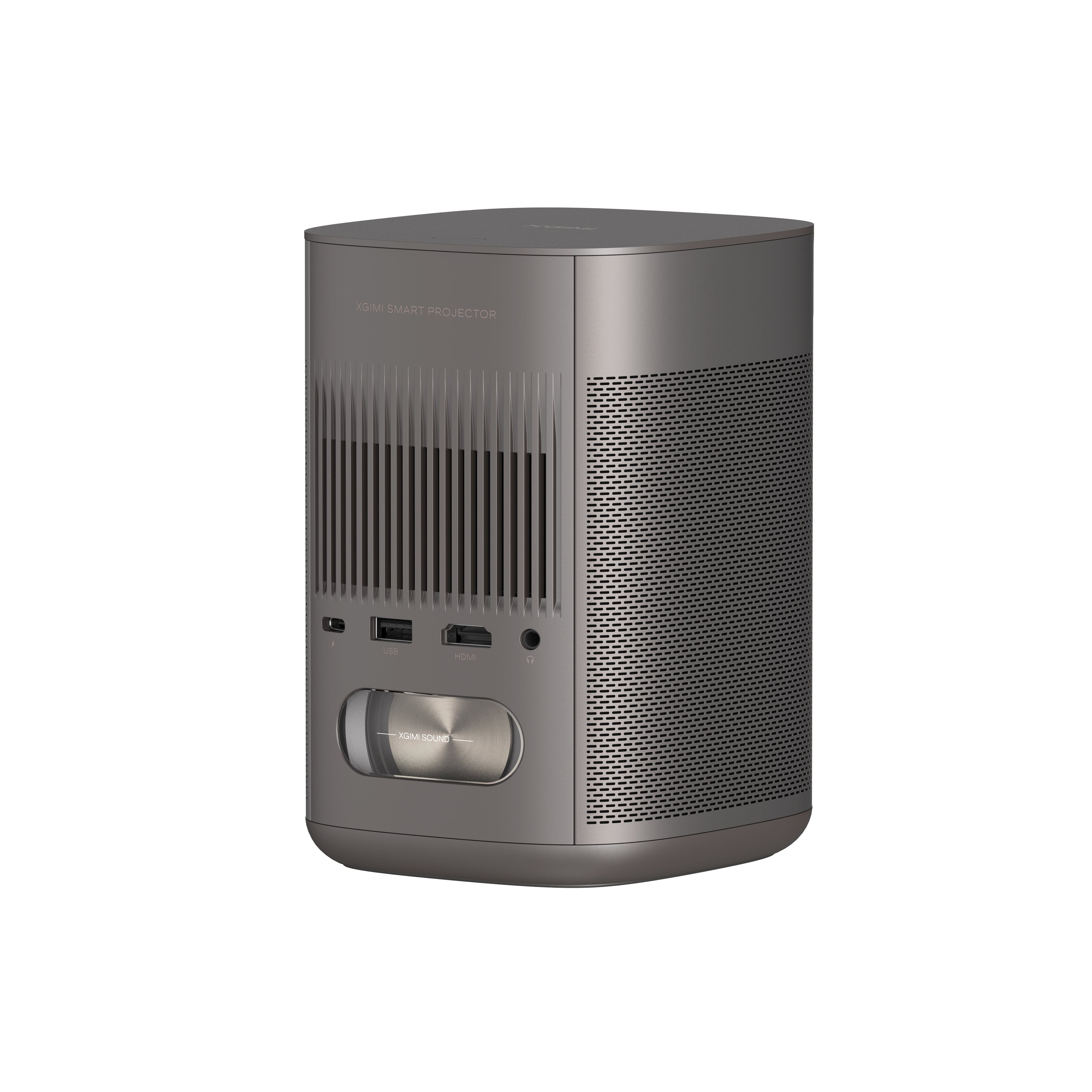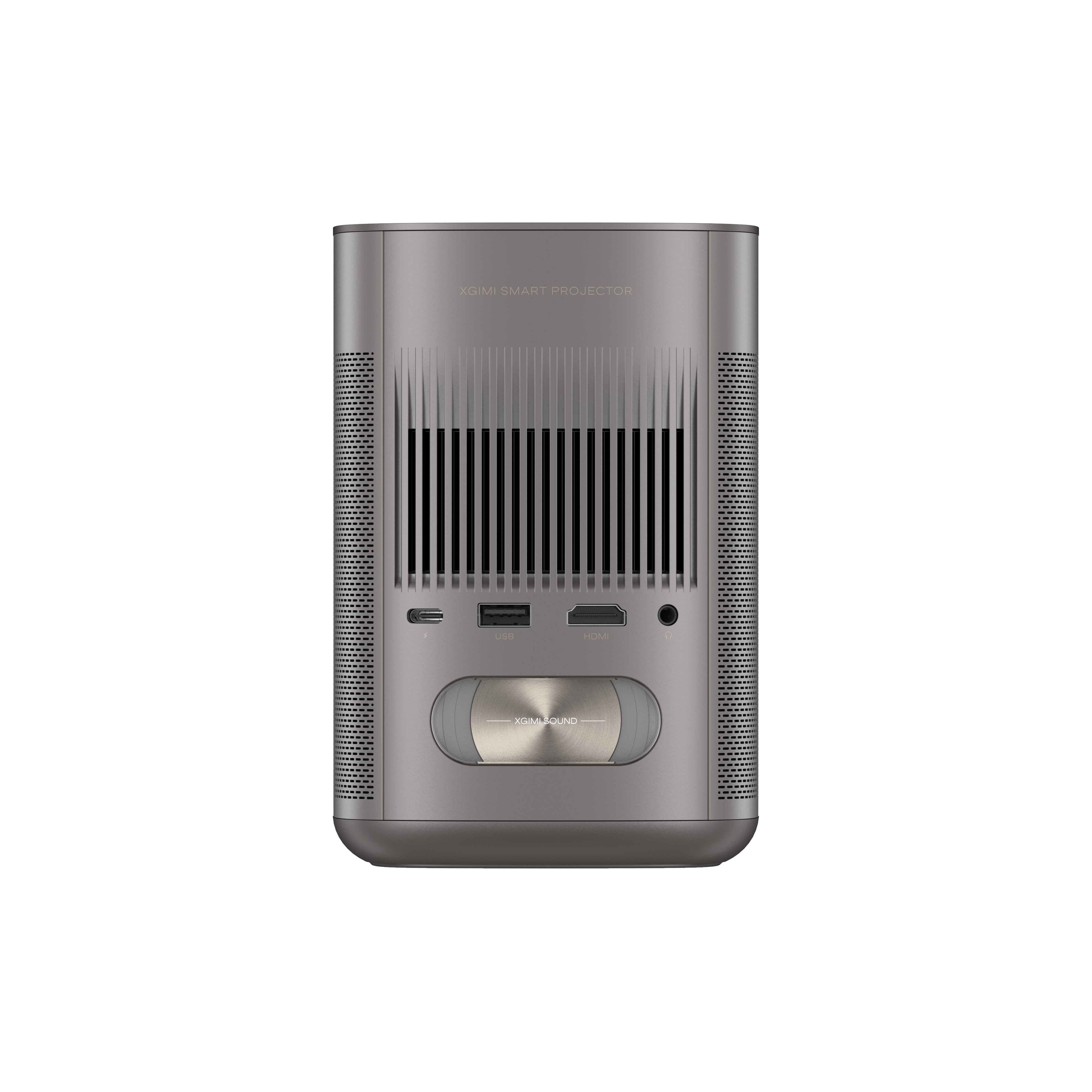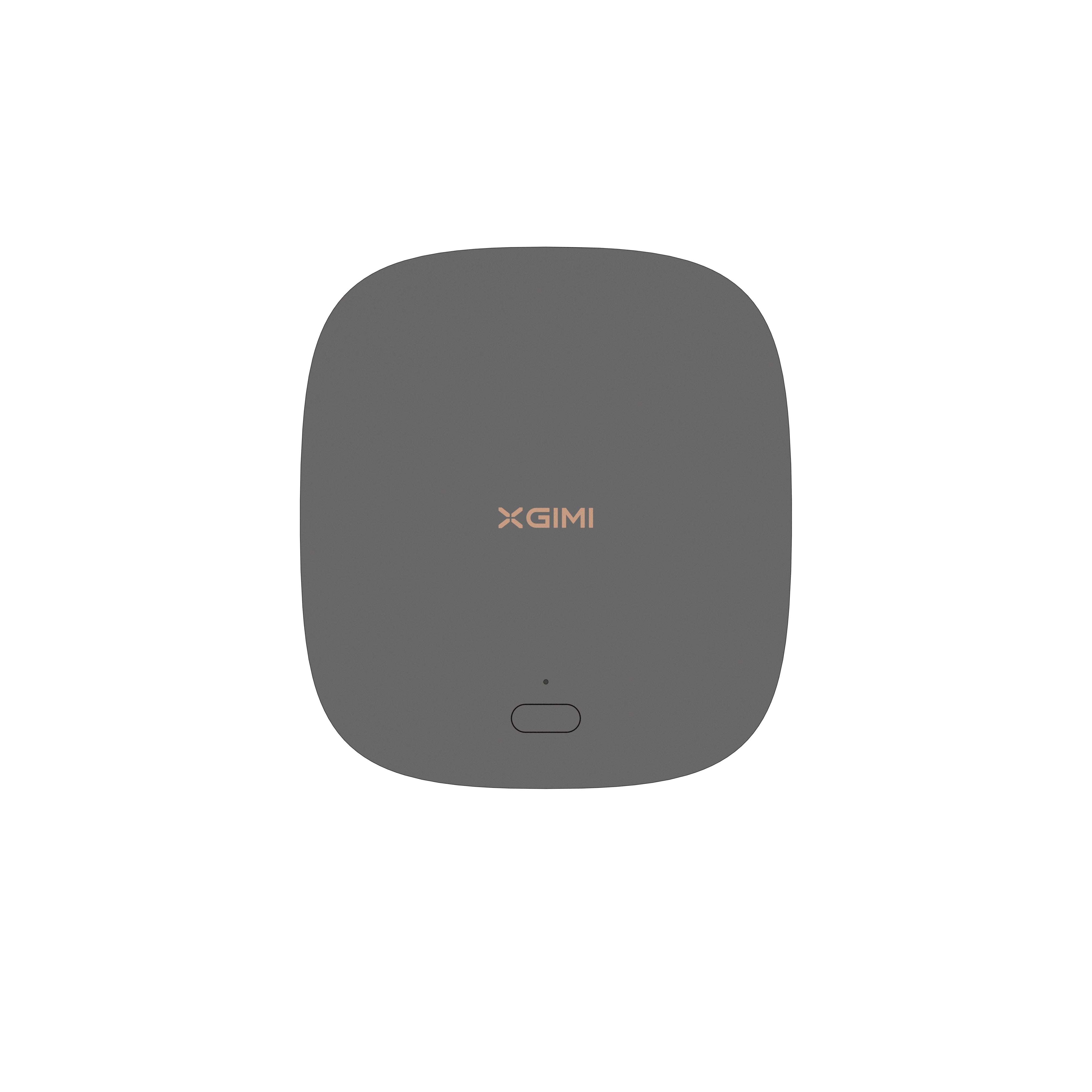 Conclusion
A portable art projector is a great asset for you in your work. Indeed, it can bring your creations to life and make them come alive to those who look at them. It is capable of showing the most subtle details in total clarity, with captivating colors. XGIMI has the best portable projectors for artists, with everything you need to make your projections true masterpieces.
Get 10% off Your Next Purchase
Join the XGIMI Community Today!