Top 7 Best Portable Home Projectors for Stunning Movie
By XGIMI Tech - 2023-05
Introduction
XGIMI offers the 7 best portable home projectors, which are best for a movie night thanks to their versatile feature. You can see the following projectors for the best movie night depending upon their features and choose the one matching your requirements. Their key features, fit for a movie night, are described below.
Part 1. Why Choose Portable Home Projectors for Movie Nights?
Portable home projectors provide a portable, large screen experience, adjustable screen size, and versatile usage, making movie nights immersive and enjoyable.
1. Large screen size:
You can create a giant cinematic screen experience right in your home with portable home projectors. Compared to typical TVs, you may watch films, TV episodes or sports events on a much larger screen, giving you a more immersive and theatrical watching experience.
2. Portability:
Compact, light, and portable home projectors make them simple. Your movie night can be organized in various settings, including your living room, backyard, or camping. Thanks to this flexibility, you are free to design a unique movie theatre experience, enabling you to watch films anywhere you like.
3. Cost-effective:
Portable home projectors frequently provide a more cost-effective solution compared to big-screen TVs. They offer a more prominent display size at a cheaper cost per inch. They are, therefore, a less expensive choice for setting up a home theatre without having to make a substantial investment in a big TV screen.
4. Easy to set up:
Compared to giant TVs, portable projectors are much more space-efficient and easy to set up. They are the perfect option for those with limited space or who want a clutter-free living environment because they can be conveniently packed away when not in use.
5. Customizable screen:
Compared to big-screen TVs, portable home projectors frequently provide a more cost-effective solution. They offer a bigger display size at a somewhat cheaper cost per inch. They are, therefore, a less expensive choice for setting up a home theatre without having to make a substantial investment in a big TV screen.
6. Versatility:
Numerous connecting options, including HDMI, USB, and wireless connectivity, are provided by the majority of portable home projectors. This makes it possible for you to connect your projector to a variety of gadgets, including computers, game consoles, streaming devices, and even cell phones. You may quickly play media directly from your devices or stream content from well-known platforms.
Part 2. How to Choose a Suitable Home Portable Projector?
When choosing a suitable home portable projector, consider factors such as resolution (preferably 1080p or higher), brightness (measured in lumens), connectivity options (HDMI, USB, etc.), throw distance (to fit your space), and lamp life. Look for projectors with good reviews, reliable brands, and adequate warranty coverage. Additionally, consider your budget and specific needs, such as portability, built-in speakers, and compatibility with your devices.
1. Resolution:
The degree of clarity and detail in the projected image depends on the projector's resolution. Home projectors frequently come in HD (720p), Full HD (1080p), and 4K Ultra HD resolutions. Particularly for bigger screen sizes, higher-resolution projectors offer a more immersive and vivid viewing experience.
2. Brightness:
To guarantee a clear and vibrant image, take into account the lumens (the projector's brightness) of the device. A projector with a brightness of 1,500–2,500 lumens is typically adequate for indoor use. However, you might require a greater brightness setting if you intend to use the projector in brightly lit spaces or outside.
3. Contrast ratio:
The contrast ratio calculates the distinction between an image's brightest and darkest areas. Better image depth and detail arise from a higher contrast ratio. A high contrast ratio projector will guarantee deep blacks and vibrant colors.
4. Portability:
Consider its size, weight, and ease of setup if you seek a portable projector. Moving and setting up a portable, lightweight projector in various areas is simpler. For convenience, look for features that are easy to use, such as clear menus, remote controls, and rapid startup times.
5. Connectivity:
To ensure your devices can connect to the projector, check its connectivity options. HDMI, USB, VGA, and audio output connectors are standard connectivity ports. Check if the projector can connect to the computers, gaming consoles, Blu-ray players, or streaming devices you intend to use.
6. Price:
Find a projector that balances features, performance, and cost within your designated price range. Determine a reasonable spending limit based on your requirements and rank the most important features.
7. Users review and Brand reputation:
Look into reliable companies known for making high-quality projectors. Read user reviews and ratings to learn more about the effectiveness, dependability, and customer happiness of the projector models you're thinking about.
Part 3. XGIMI Top 7 Best Portable Home Projectors
Choose suitable portable projectors from XGIMI.
1. XGIMI MoGo 2 Pro
Full HD (1080p) resolution on the MoGo 2 Pro ensures clear, detailed images. It also supports HDR10 technology, which improves contrast and colour accuracy for a more vivid and lifelike viewing experience.
MoGo 2 Pro provides bright and crisp visuals even with modest lighting thanks to its brightness output of up to 300 ANSI lumens. This guarantees that ambient illumination won't ruin your movie night.
MoGo 2 Pro is equipped with integrated Harman/Kardon speakers, delivering high-quality audio for an immersive sound experience.
2. XGIMI MoGo 2
MoGo 2 produces clear, detailed images for an engaging movie-watching experience.
The MoGo 2 offers adequate brightness for indoor movie evenings in dimly light or dark settings with a brightness of 300 ANSI lumens.
The two 3W speakers of the MoGo 2 provide adequate audio output for small to medium-sized spaces.
3. XGIMI Halo+
XGIMI Halo+ offers a brightness level of up to 800 ANSI lumens, ensuring bright and clear visuals even in moderately lit environments.
Dual 5W Harman/Kardon speakers, included with the Halo+, produce high-quality audio with rich, immersive sound.
XGIMI Halo+ runs on the Android TV operating system, giving you access to a wide range of streaming apps such as Netflix, Amazon Prime Video, and YouTube.
4. XGIMI MoGo Pro:
With a brightness level of up to 300 ANSI lumens, the MoGo Pro offers decent brightness for indoor movie nights in dimly lit or dark environments.
High-quality audio output is provided by two 3W Harman/Kardon speakers included with the MoGo Pro. The integrated speakers produce deep, immersive sound that improves the viewing experience.
Running on the Android TV operating system, the MoGo Pro gives you access to a wide range of streaming apps such as Netflix, Amazon Prime Video, and YouTube.
5. XGIMI HORIZON Pro
4K UHD technology in XGIMI HORIZON Pro provides incredibly sharp and detailed images. You can see more fine details, crisp textures, and vibrant colors, making the movie-watching experience more immersive and lifelike.
It has 2200 ANS lumen; therefore, at any time of day, extremely brilliant projection provides incredibly crisp and detailed imagery.
You have access to an endless supply of entertainment through well-known streaming services like Hulu, Prime Video, and Disney+.
6. XGIMI HORIZON
HORIZON provides you with a massive 200" screen and the incredibly clear 1080p image quality making it suitable for a movie night.
With enhanced bass and dialogue, HORIZON may provide a simulated surround sound audio experience on a movie night with friends.
You can effortlessly cast your favourite films, television programmes, and more on a screen size of your choice (60"-150") thanks to the variety of throw distance options available, and this will improve the viewing experience in your living room.
7. XGIMI Elfin
It is compact and lightweight. Therefore, it can be suitable for outdoor movie nights. Elfin offers the most vivid visual experience relative to its size, regardless of the content, making it suitable for both indoor movie night and outdoor movie nights.
Feel all the excitement and fun of 3D films without leaving the comfort of your home. Elfin will effortlessly supersize any moment with such a vast, clear outlook.
Part 4. FAQs about Portable Home Projector

Q1. How do I connect my portable home projector?
The general steps to connect your portable home projector are as follows:
1. Identify the available ports on your projector
2. Find the output ports on the device, such as a laptop, DVD player, gaming console, or streaming device, that you want to connect to the projector.
3. Use the appropriate cable or adapter
4. Connect the cables, power on the device and adjust the display.
Q2. How bright does a portable home projector need to be?
The ambient lighting in the room where you intend to use the portable home projector, as well as the intended screen size, all affect the brightness (measured in lumens) that is needed. The following are general suggestions:
1. A lower brightness level, typically ranging from 1,500 to 2,500 lumens, should be sufficient for a dimly lit room.
2. Consider a projector with a brightness level of 2,500 to 3,500 lumens in a moderately lit room.
3. Look for projectors with brightness levels of 3,500 lumens for a well-lit room.
Q3. What resolution do I need for my portable home projector?
Depending on your viewing preferences, the content you intend to watch, and the desired screen size, you'll need a portable home projector with a specific resolution.
1. HD resolution provides a good viewing experience for most casual home use. It's suitable for smaller screen sizes, typically up to 100 inches.
2. Full HD resolution is ideal for larger screen sizes since it offers higher image quality and sharper details.
3. 4K resolution delivers the highest level of detail and clarity available in consumer projectors. 4K projectors are ideal for larger screen sizes above 150 inches or for users who prioritize the highest image quality possible.
Q4. How do I maintain my portable home projector?
Your portable home projector's lifespan and performance can both be increased with proper maintenance. Here are some recommendations for projector maintenance:
1. Use a soft, lint-free cloth to gently wipe the exterior surfaces.
2. Clean the lens.
3. Ensure that the projector has adequate ventilation.
4. Avoid turning off the projector immediately after use, as the lamp needs time to cool down. 5. Store in a suitable environment.
Q5. Can I use my portable home projector for outdoor movie nights?
Yes, if you have the proper setup and take the following things into account, you may utilize your portable home projector for outdoor movie evenings.
1. A long-lasting battery
2. High rightness
3. Proper contrast ratio
4. Flexible Mounting facility
Product Recommendations
Choose portable projectors to bring entertainment everywhere.
Hollywood-Standard Visuals: With 400 ISO lumens, integrated D65 color temperature standard adopted by Hollywood, and a 90% DCI-P3 color gamut, all colors are restored in brilliant, lifelike detail.
Seamless Setup, Smart Projecting in a Snap: Our new ISA 2.0 technology ensures you never miss a moment of your favorite movies, TV shows, or games.
8W Speakers with Dolby Audio: MoGo 2 Pro offers a deeply immersive and cinematic audio experience thanks to its built-in dual 8W speakers with Dolby Audio.
Smooth Android TV 11.0 and 3D Movies at Home: Decodes 4K video seamlessly and supports 3D content. Moreover, the upgraded Android TV 11.0 provides the ultimate user-friendly viewing experience.
Movies on the Go: Easily connect MoGo 2 Pro to your power bank, allowing you to move it to different rooms or take it on your next outdoor adventure.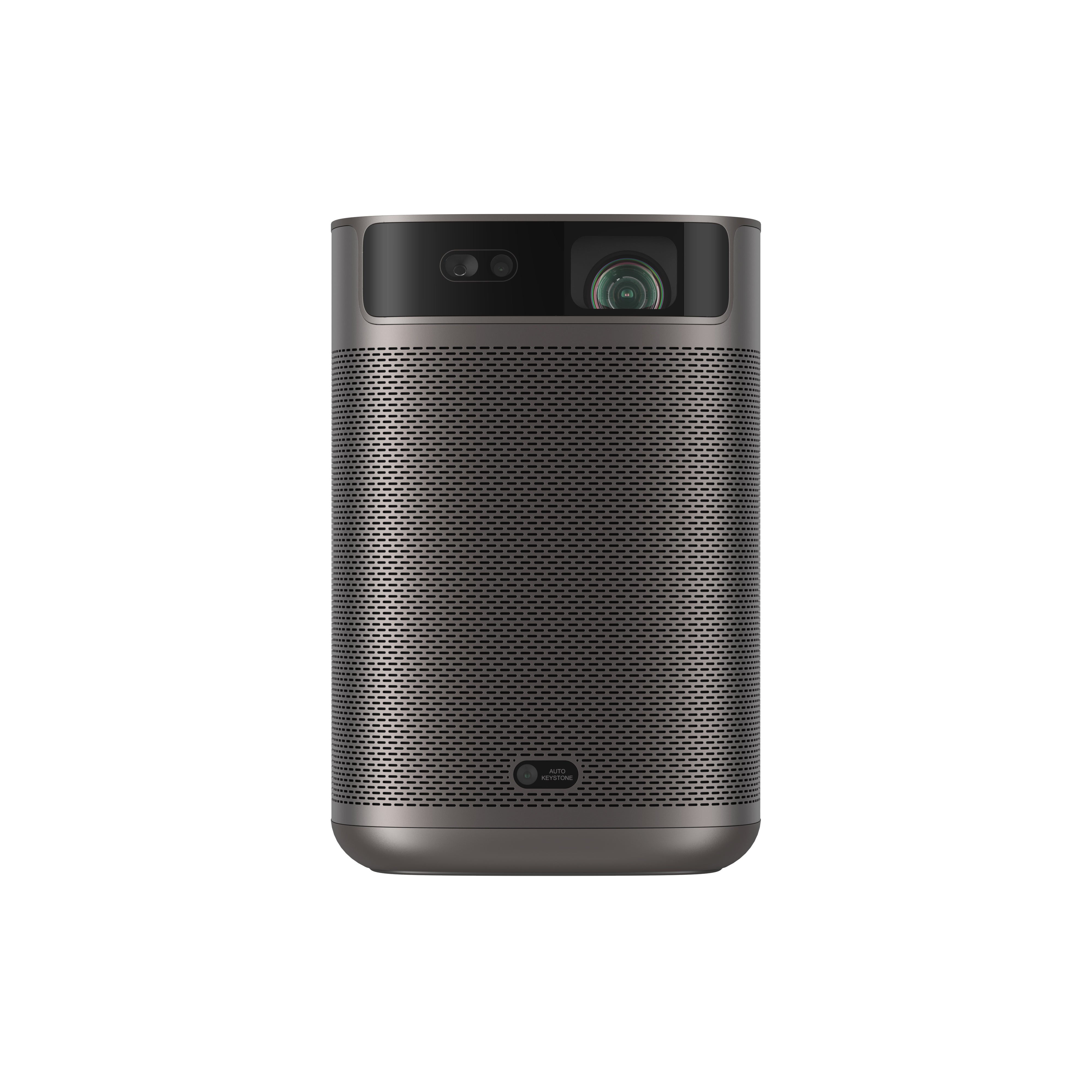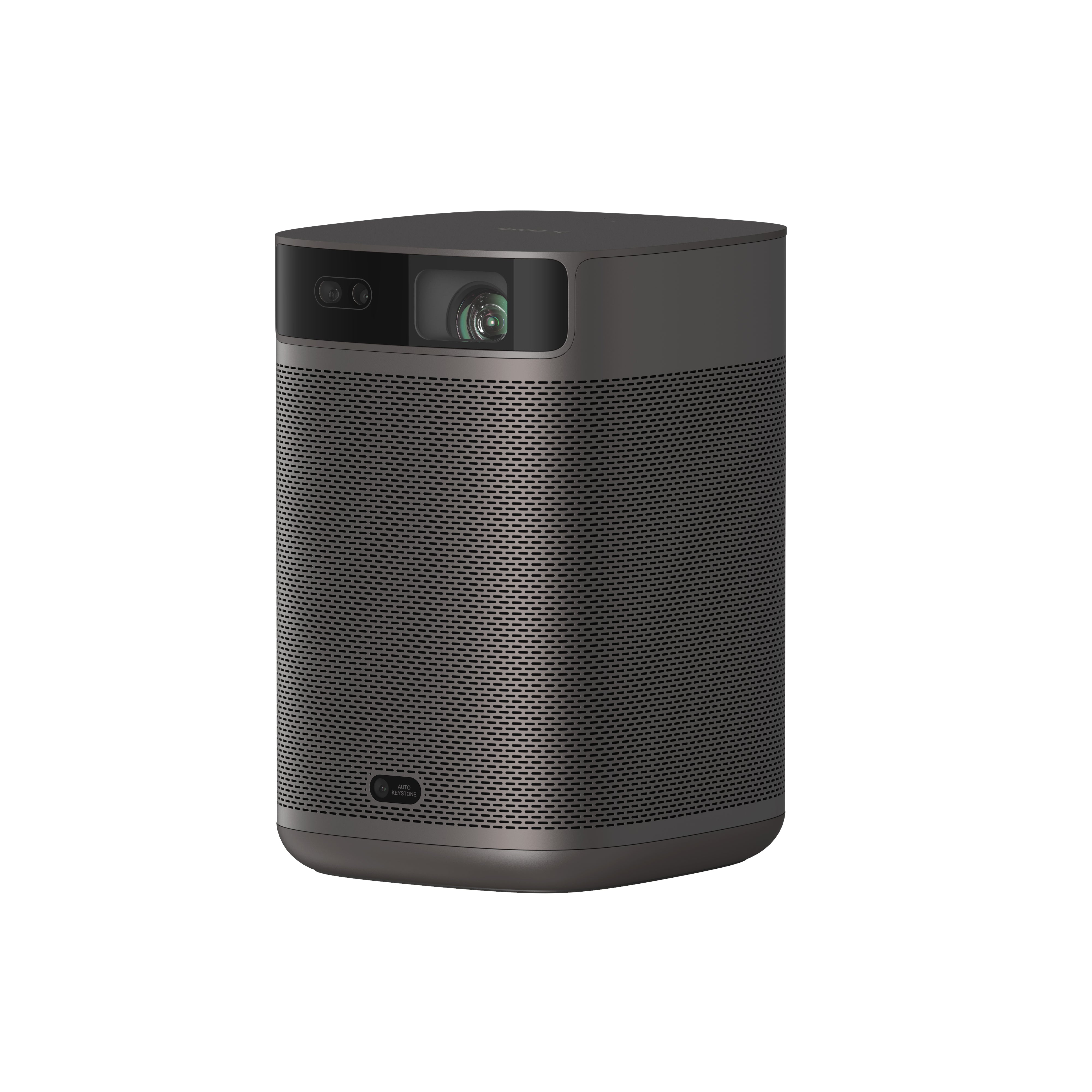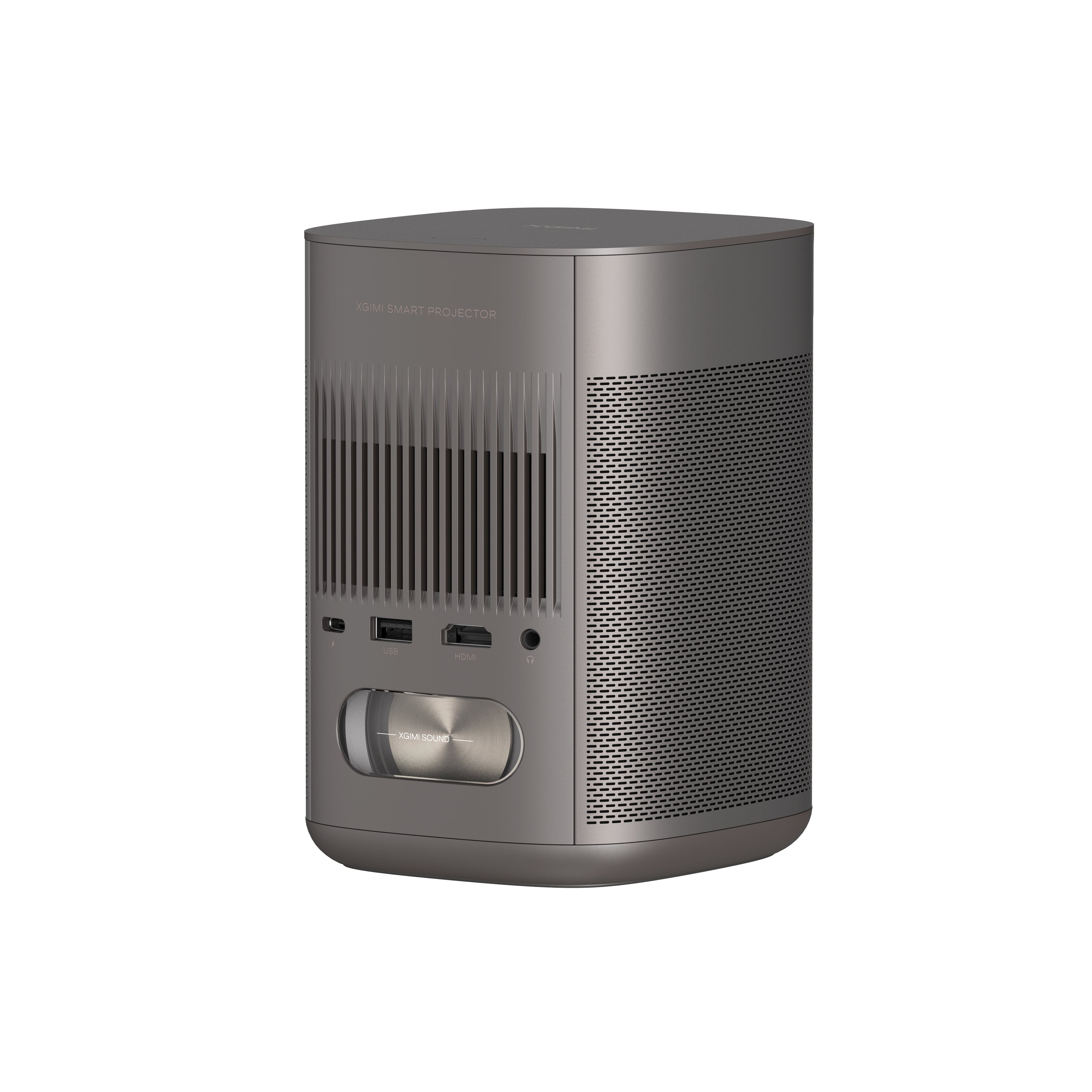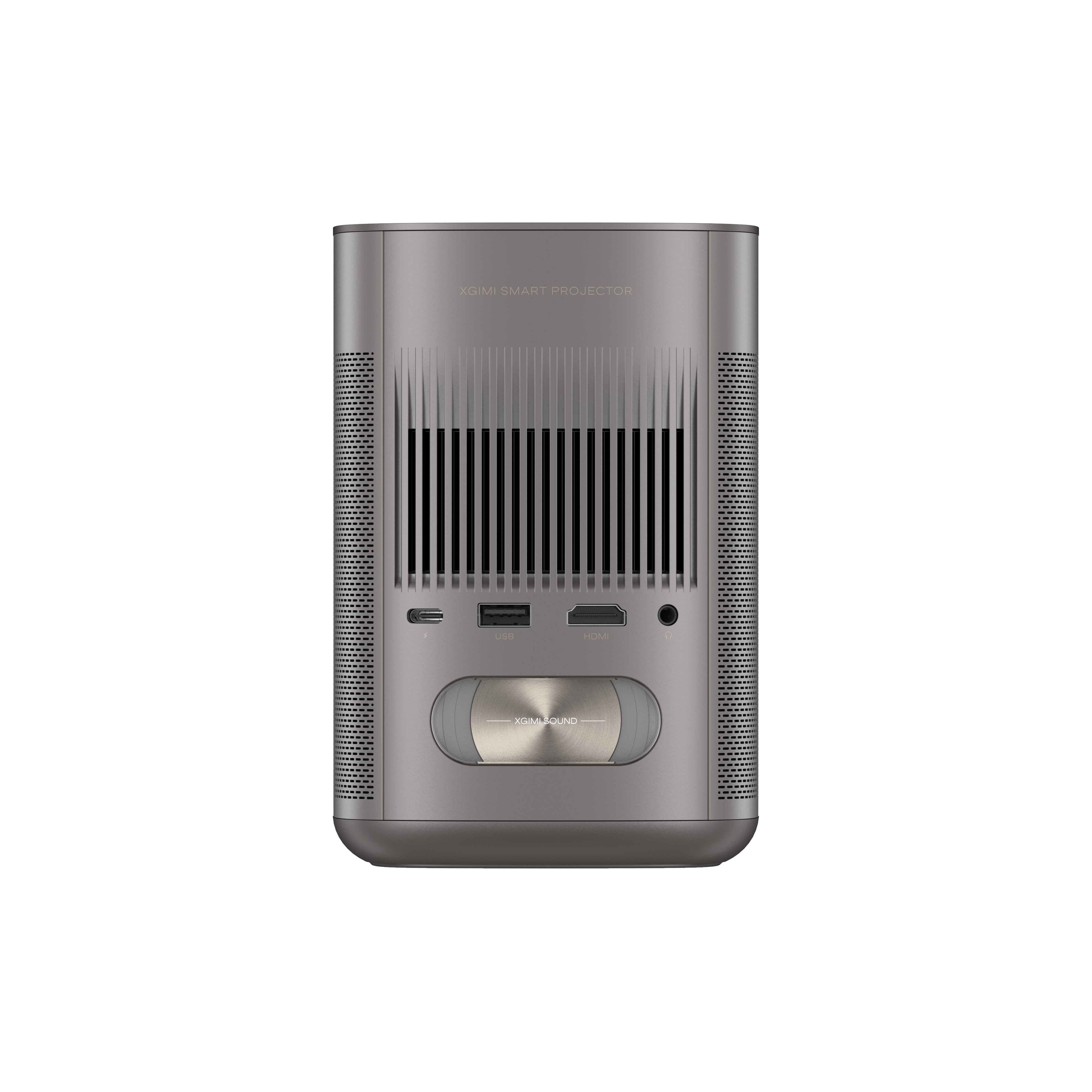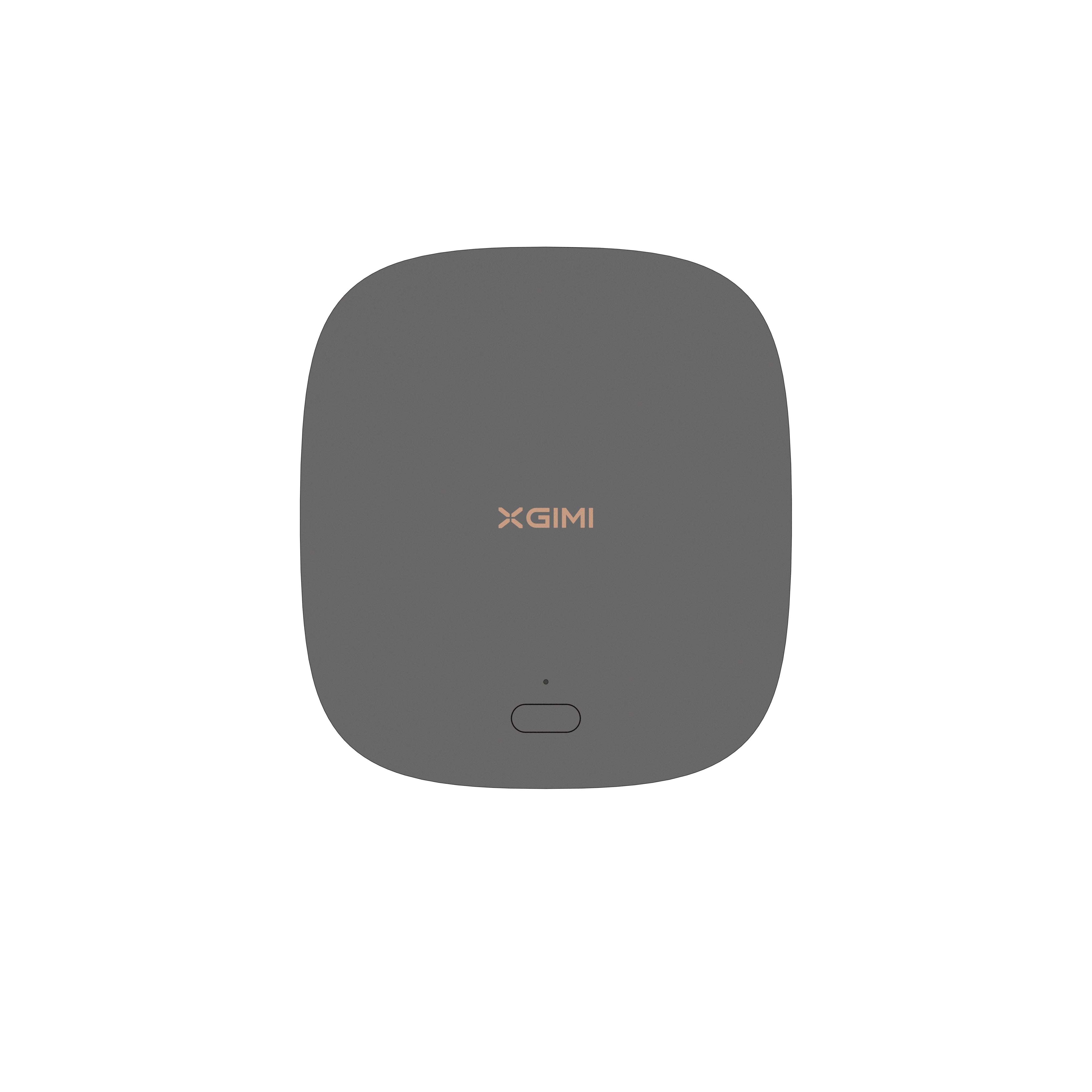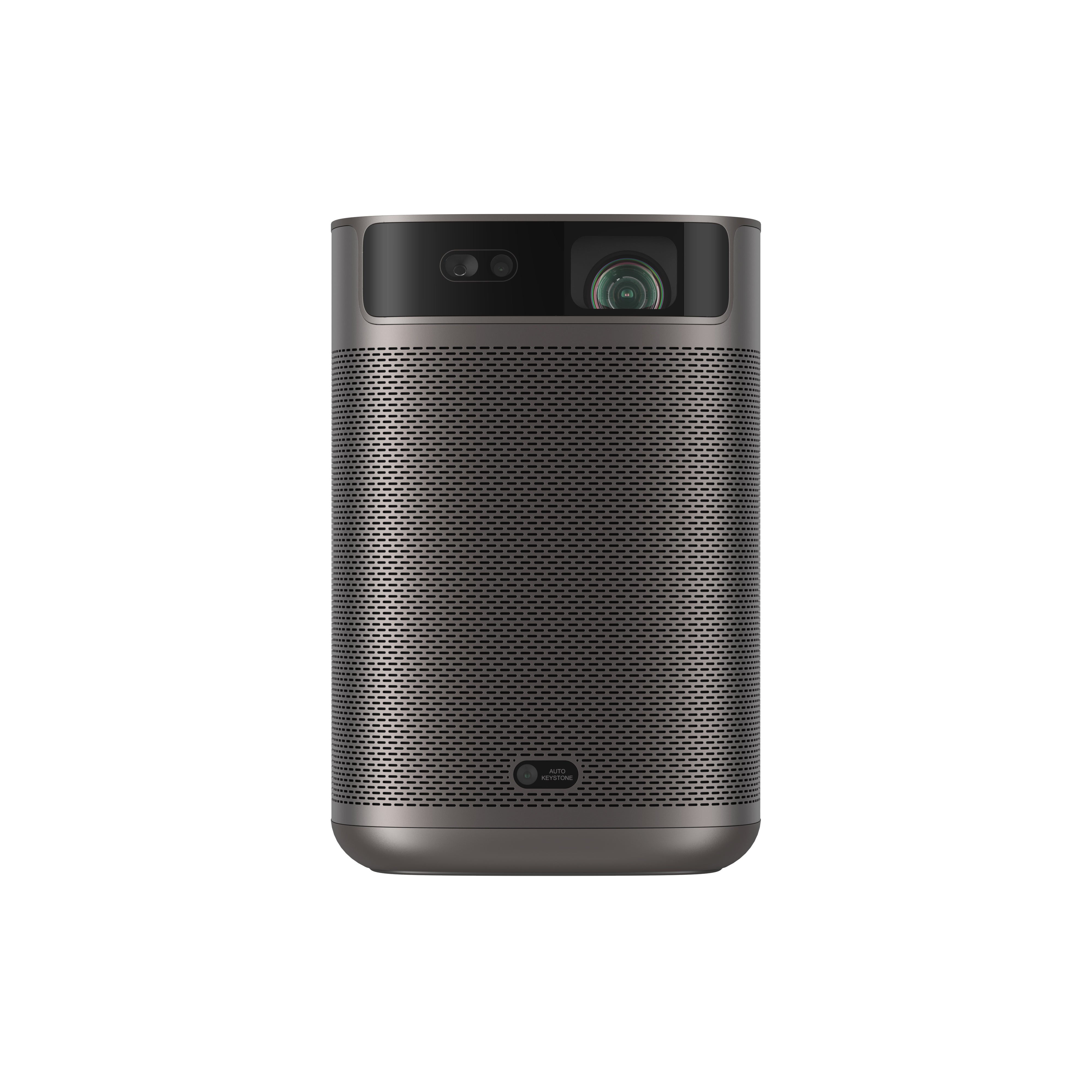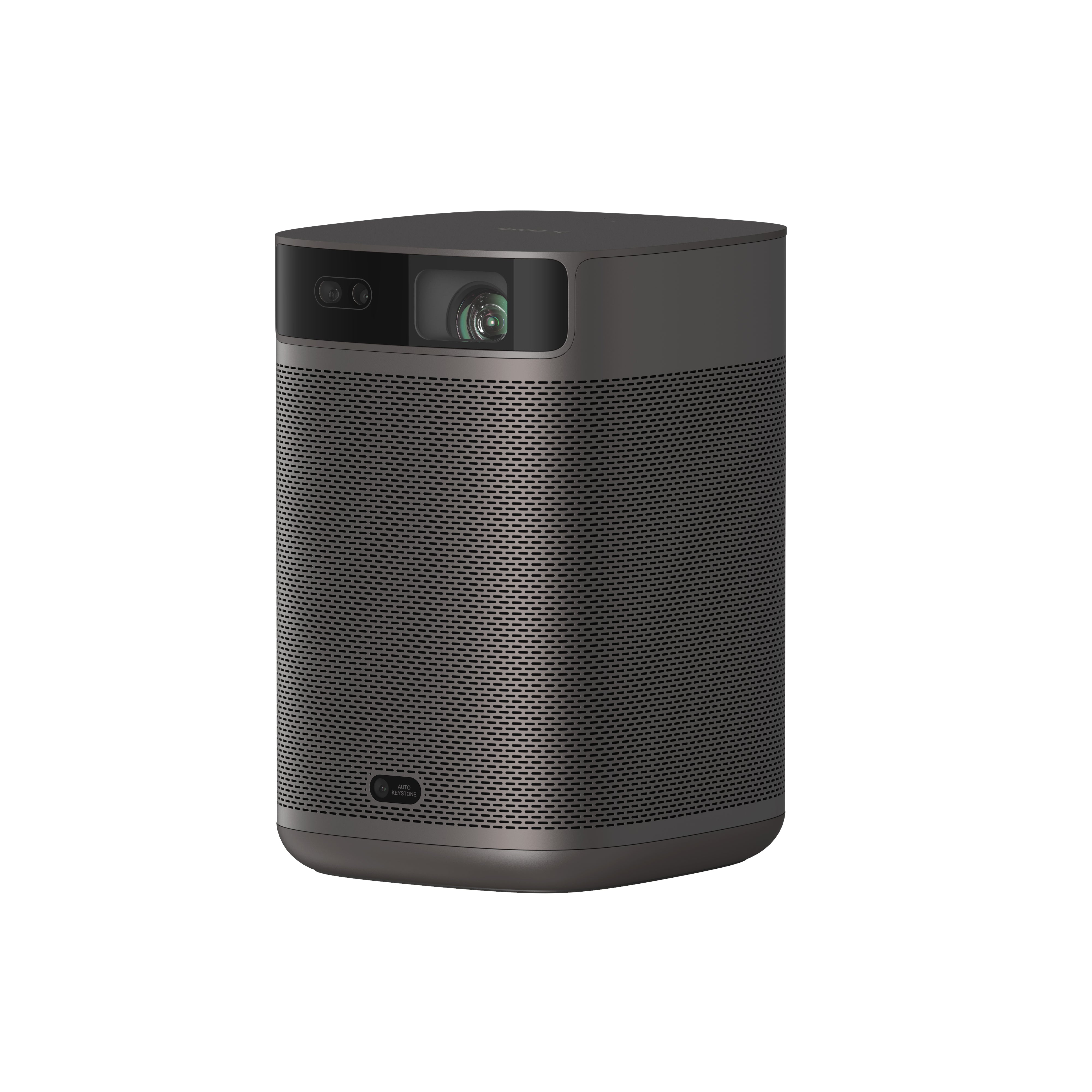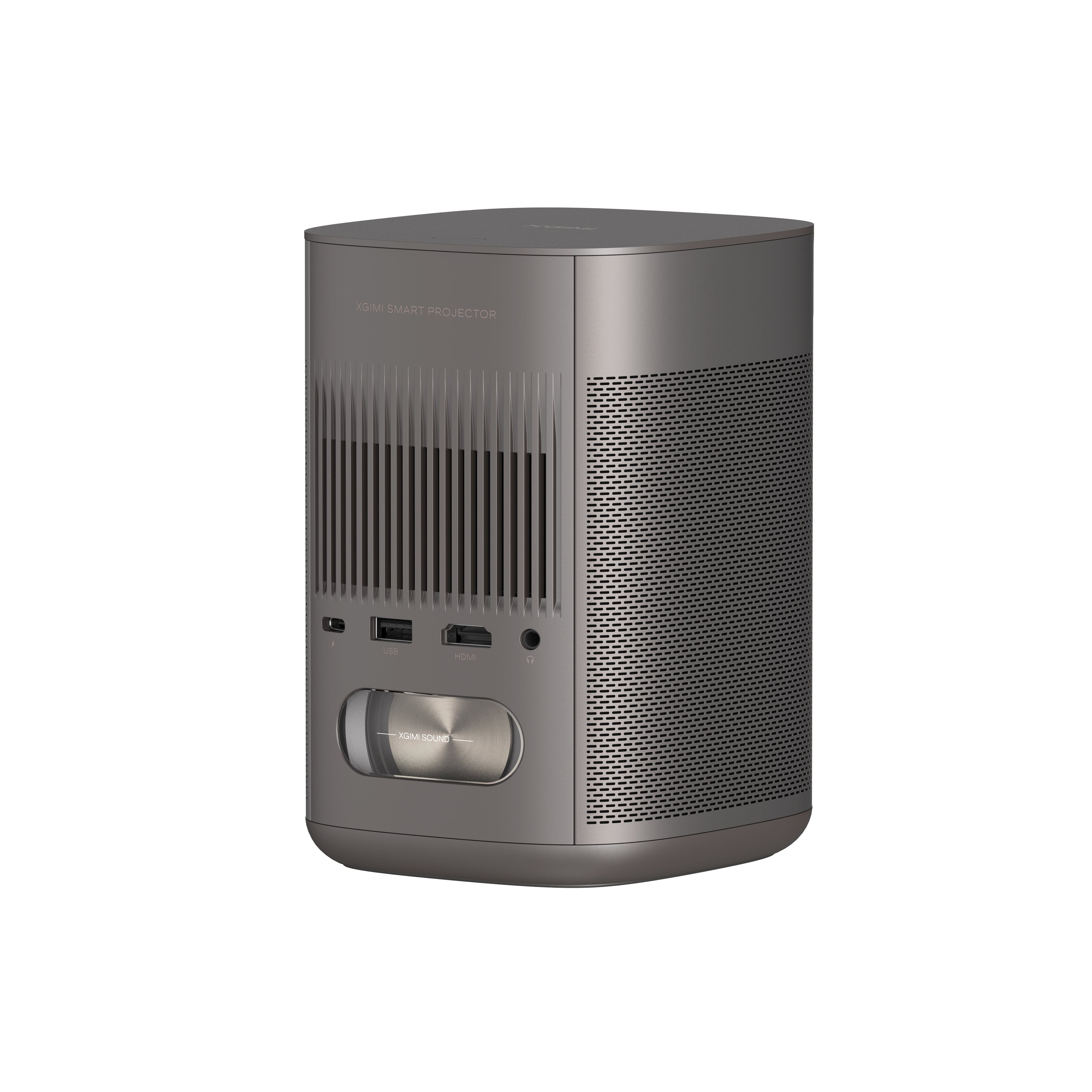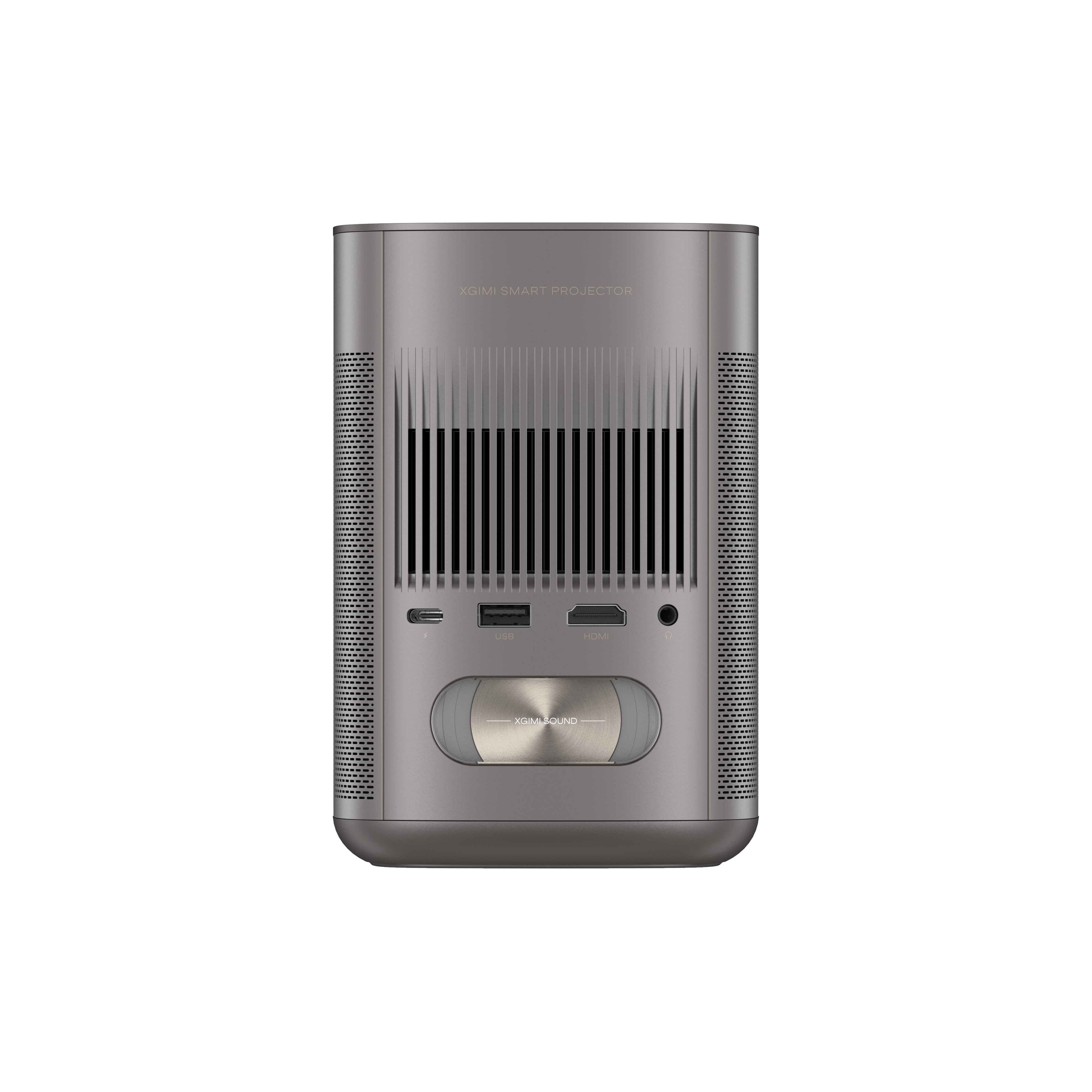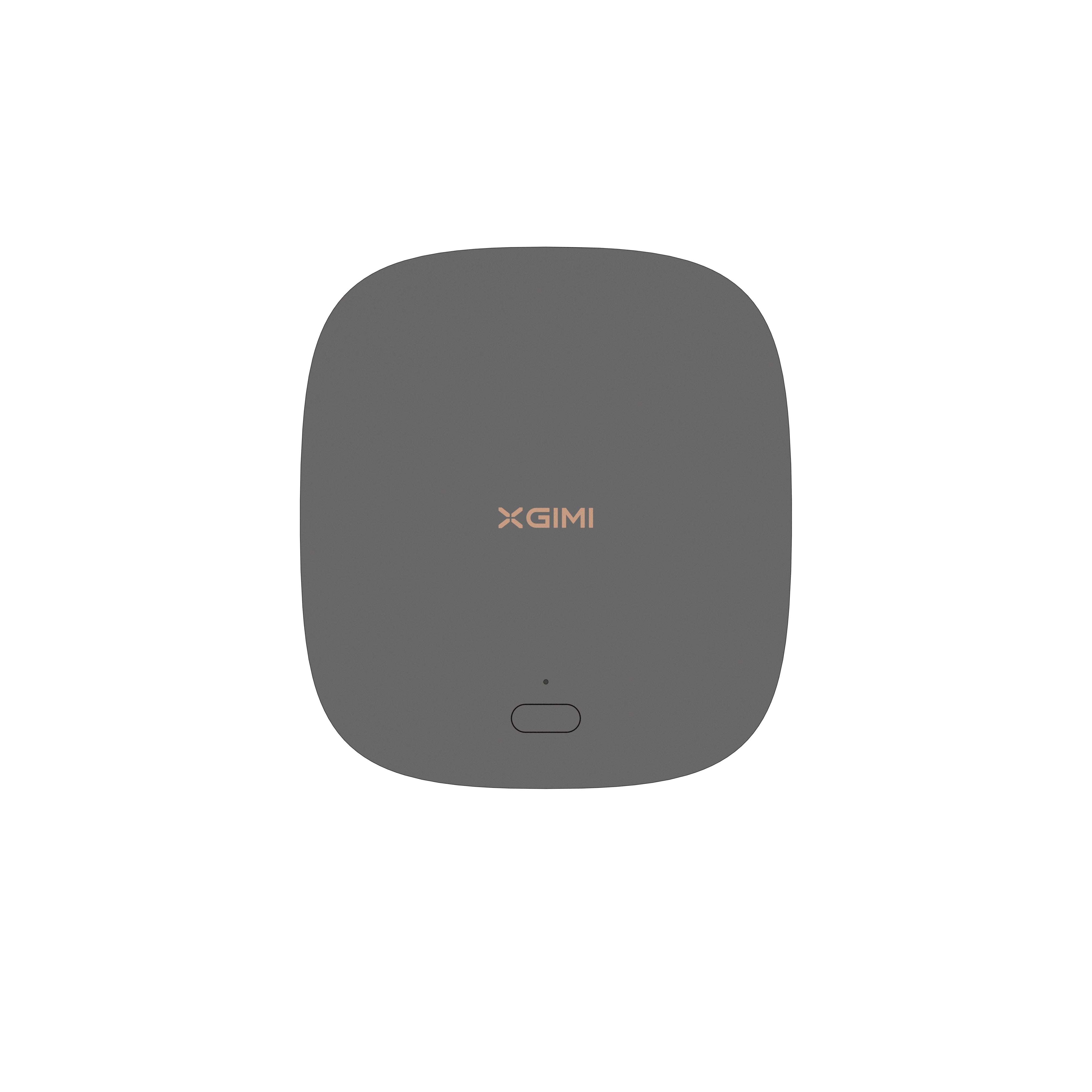 Conclusion
XGIMI has 7 best home projectors for a movie night. All these offer different resolutions and features to suit different environments. The Mogo series has 300 ANSI in all versions but has different audio quality. XGIMI Mogo has two 3W Harman/Kardon, XGIMI Mogo 2 has dual 3W speakers, whereas Mogo 2 Pro is an upgraded version with similar brightness but with Harman/Kardon speakers. XGIMI Halo+ has higher lumen intensity of 800 ANSI and dual 5W speakers. XGIMI HORIZON Pro has higher lumen intensity of 2200 ANSI giving a brighter image and an in-built Android TV. XGIMI HORIZON offers high bass and crisp image. XGIMI Elfin is the most compact and lightweight of them all but offers vivid and bright images irrespective of its size.
To recommend the best projector based on specific needs, it would be helpful to know the specific requirements and preferences you have. Some features to consider include cost-effectiveness, best picture quality, portability, best user rewires about the experience and the brand and its versatility.
A portable home projector is a fantastic investment for movie nights at home due to several reasons, such as it gives you Immersive Cinematic Experience, Big Screen Experience, Connectivity Options and a cost-effective home cinema. A portable home projector is easy to set up and maintain.
Get 10% off Your Next Purchase
Join the XGIMI Community Today!